Feeling the chill in the morning when you set off on your bike? 
We've got 3 suggestions for cycling coats that will help you cope with the changeable autumn weather. 
1. Polar Duck Down jackets. Was £74.95  now £64. Light all round jacket that you will wonder how you ever lived without.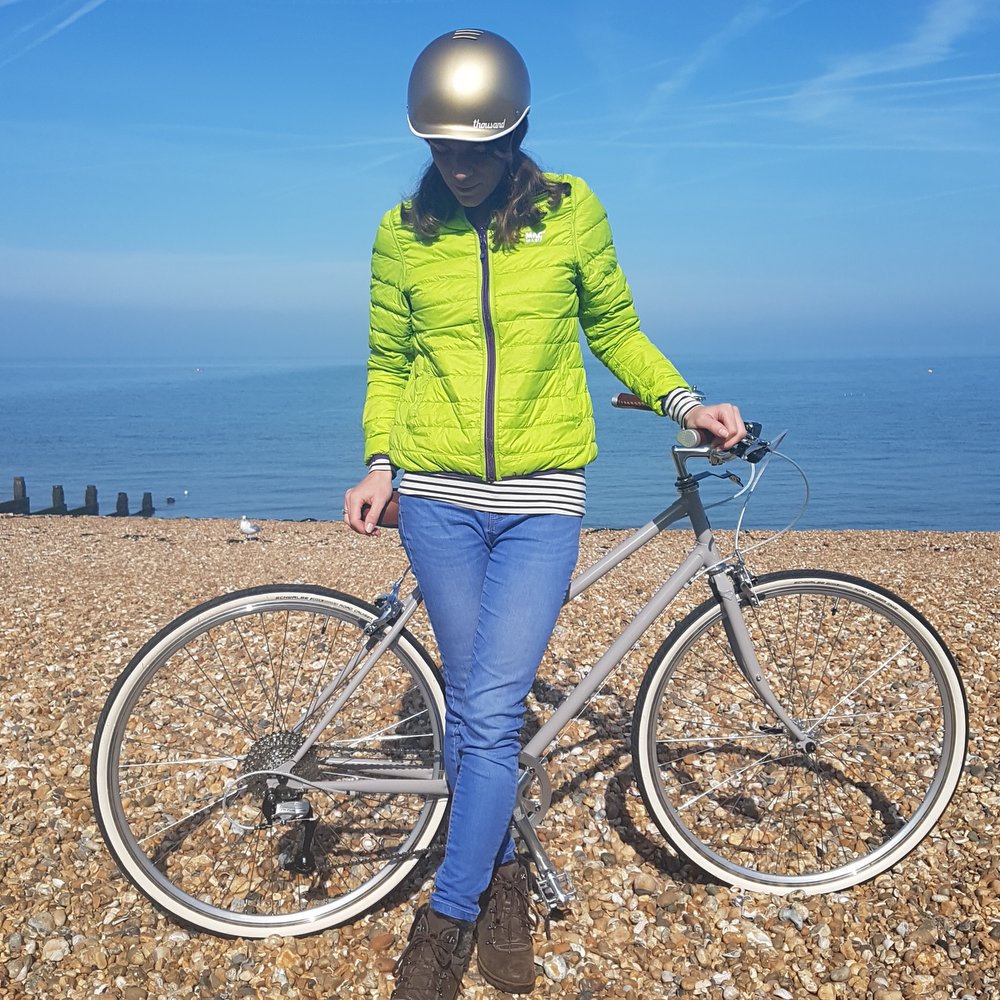 We all have these in the office and my Mum and daughter are now converts too, they are just perfect for this time of year.  
We've been amazed by how light and comfortable this jacket is, giving you total ease of movement when cycling. It's made of real duck down so is literally as light as a feather while keeping you warm on your bike. It's breathable and water-resistant. It's reversible, too, with a brightly coloured option – great for making you more visible on the road. It has zip-up pockets and packs away into a small sack. Perfect for chilly autumn mornings – and, if the day warms up by lunchtime, it can be stowed away with ease.  A great all round jacket for on and off the bike that you will soon wonder how you lived without. 
2. Happy rainy Days was £124 now £112 – Total coverage from the rain and a flattering cut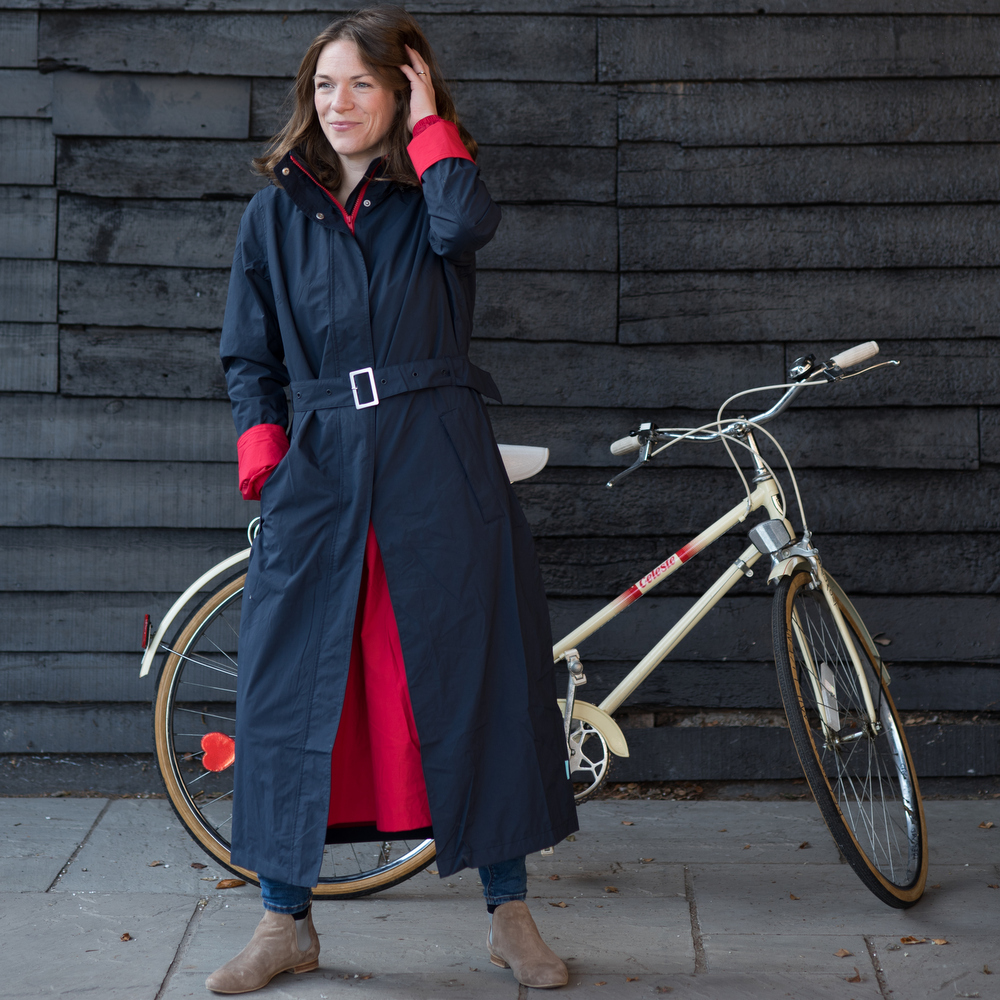 We got these beautiful jackets in from Holland last year and have been thrilled by how popular they are. 
The extra length means your legs will be completely covered and protected from rain and the pièce de résistance is the extra piece of fabric in the skirt of the coat, giving you lots of space to pedal away in comfort. 
The navy and red colourway is subtle with just the right amount of colour and the trench style cut with belt and collar is flattering and ladylike. The perfect stylish raincoat for the outdoorsy lass. 
3. As Bold As – Ladies Roadster jacket was £115.99 now £92.79 – attention to detail and quality in spades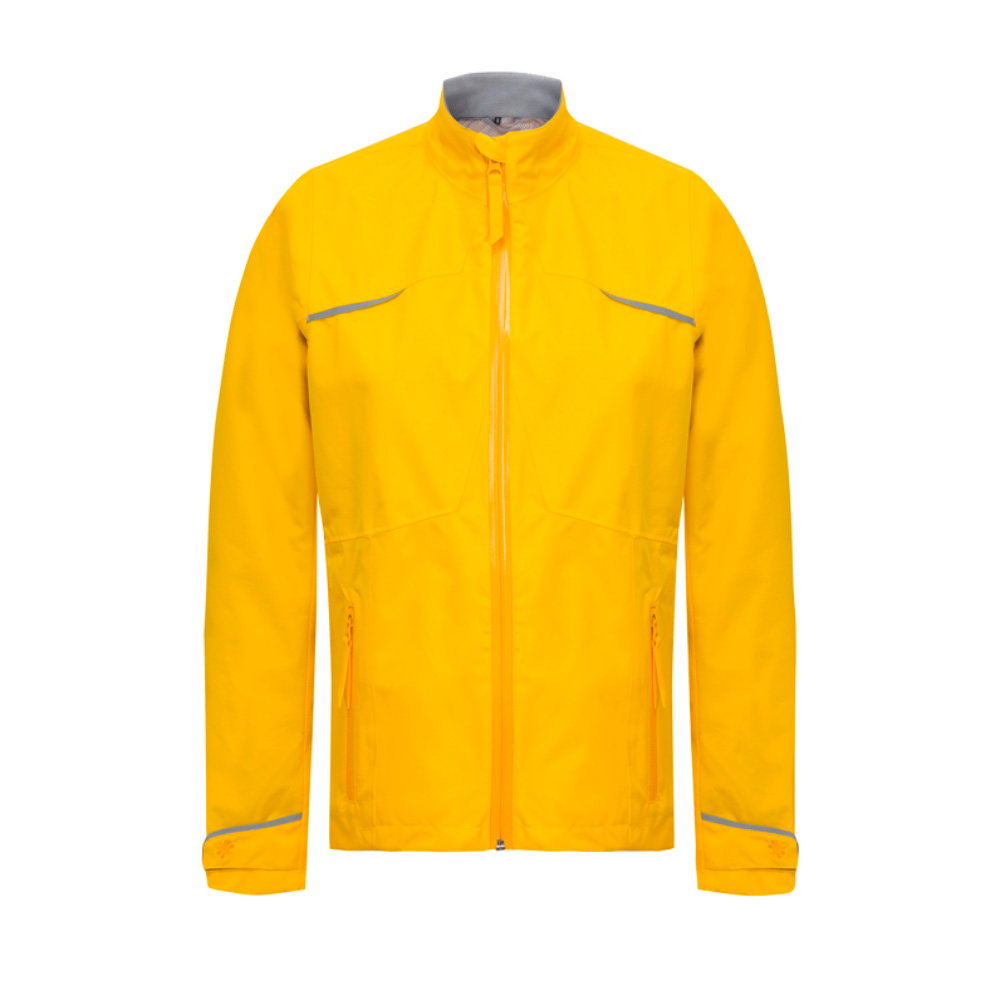 This jacket is as good for a daily commute as for a longer ride. The fabric has breathability AND weather-proof performance making sure you can keep dry in the rain. The collar is lined with a soft fleece, perfect for those chilly mornings.  and it comes in 3 lovely colours. We love the yellow for visibility on the road. 
But the clever attention to detail comes in the fit of this jacket, as someone who has broad shoulders, I find it hard to find jackets that truly do not restrict movement when reaching forward in the cycling position. But the Roasdster surpasses itself in this area. I can wear the small and still reach forward with total ease of movement and comfort. This feature shows the careful consideration that's gone into the design
Not seen one you fancy, shop all our Coats & Capes