It's April, the days are longer and we've had at least two whole days of sunshine. Spring has most certainly sprung and that fact alone makes cycling around considerably more enjoyable. We are excited about planning future adventures and being able to go on rides with friends, the future is definitly looking brighter. While we are living in this bubble of joy, we thought we'd share a few of our favourite accessories that are perfect if are looking to add some new life to your cycling.
AGU Essential Single Pannier Bag in Yellow
£59.99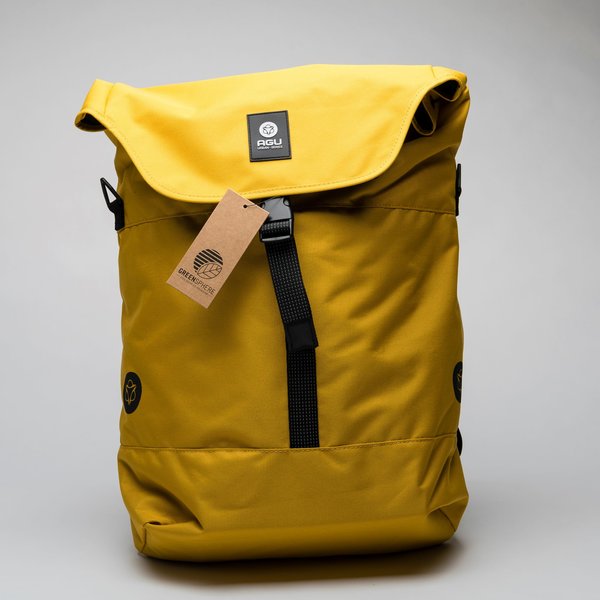 Add a burst of yellow, but not the neon yellow that you so often see on bikes. This AGU pannier bag reminds us of all the beautiful blooms on mimosa trees that you see this time of year. Ideal size for a picnic and the attaching hooks can be covered transforming it to an easy to carry shoulder bag when you are off the bike. As if spring wasn't enough of a reason to feel good, this pannier is made from eco-friendly and recycled materials.
Botanical Pannier Bag in Floral Black
£54.99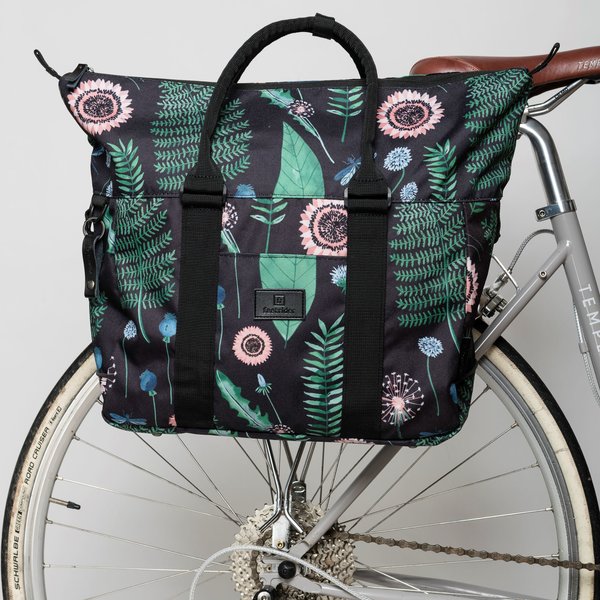 Floral but with a gothic twist. The dark background and water-resistant recycled polyester fabric means you can relax and don't have to be too careful about where you put it down. It's a really decent large size (20 litres) so you can pack everything for your day and evening to save rides back and forth to collect stuff from home and make the most of all the daylight.
Rio Roller Rose Bike Helmet – Cream
£29.99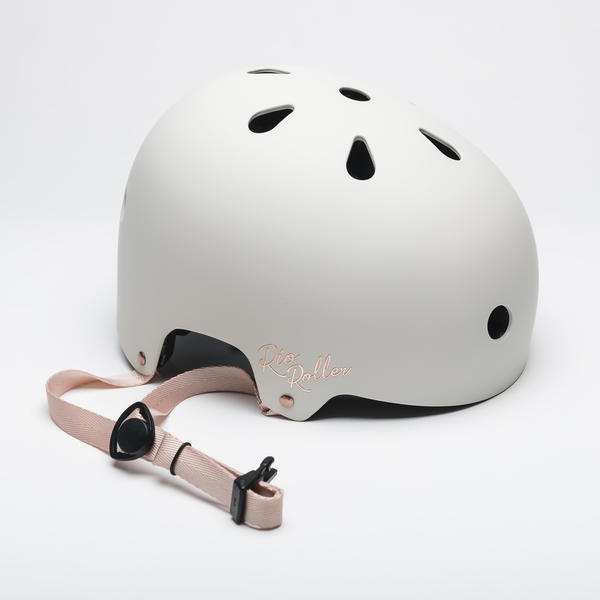 This matt cream helmet with rose gold touches adds a luxurious stylish feel to the classic skate style. It's a great one if you want something that will go will anything be it bright spring florals or ice cream coloured pastels. The 11 ventilation holes means your head will be comfortable and you can keep as cool as you look.
SFR Essential Helmet – Light Teal
£24.95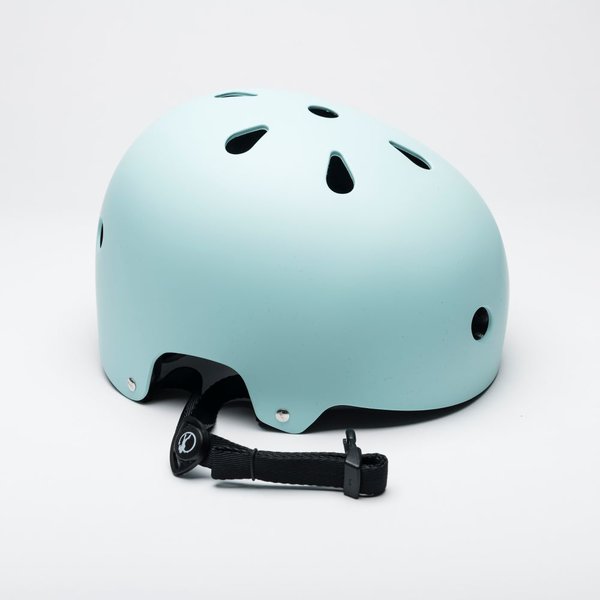 Another helmet in the classic skate style that we love so much, again with 11 ventilation holes to keep the air circulating which is an increasingly important feature as the weather improves. This teal, minty colour is such a fresh flattering shade and we especially like the matt finish.
Retro Crochet Cycling Gloves – Classic Tan
£17.99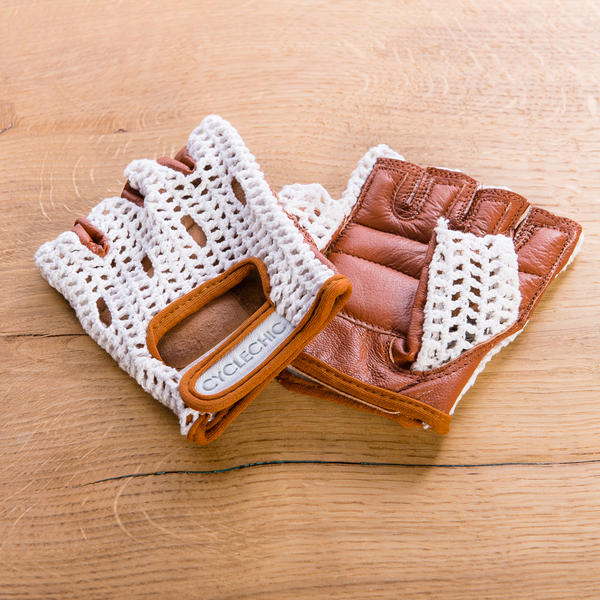 Even in warmer weather, it's important to protect your hands with gloves. These crochet ones have a fantastic vintage vibe that is still so stylish today. Made from beautiful soft leather with padding on the palm for comfortable riding and a cotton crochet back so they are breathable and cool.
£26.00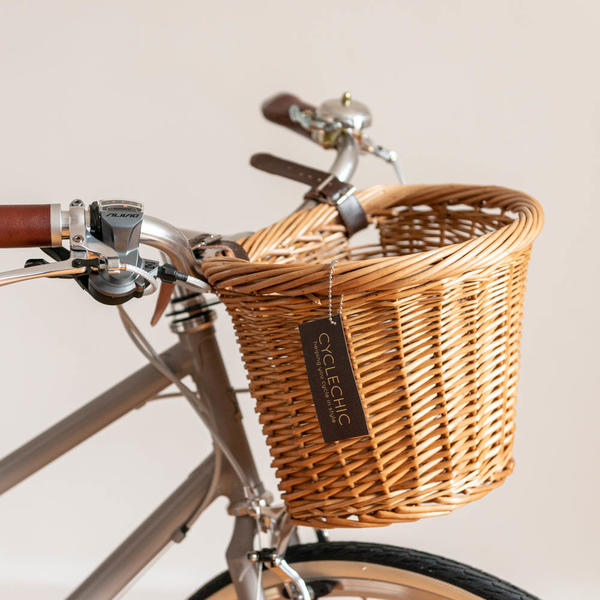 We can't look at this basket without imaging it filled with beautiful bouquets of daffodils. Such a great basket. It is a lovely coloured great quality wicker, made from full light steamed willow and
reinforced with a woven plait detail on the top.
This baskets comes with leather straps to connect it to your bike but if you want some extra support we suggest: Cyclechic's wicker bike basket bracket £12.99 which supports the basket from the handlebar stem.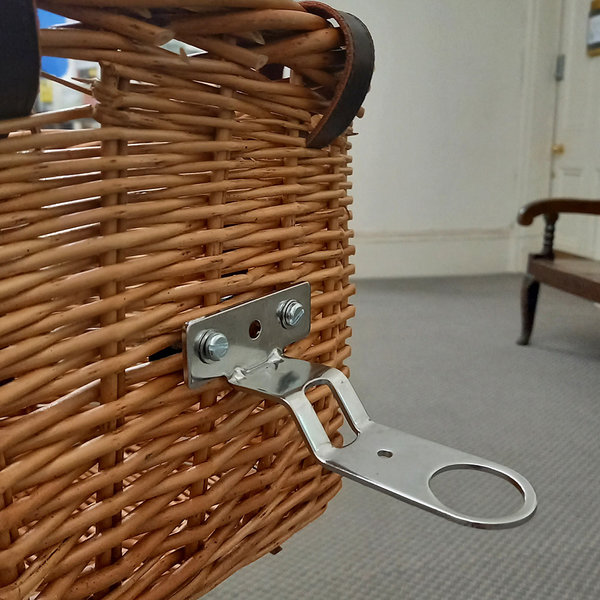 £6.99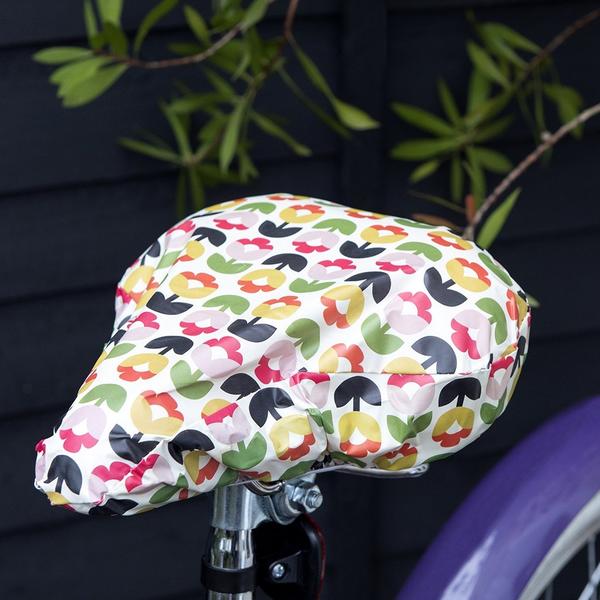 Be prepared for those April showers with this elasticated saddle cover made from recycled plastic bottles. Just think of it as a shower cap for your saddle. It will keep your seat (and your bum) dry and clean.
Urban Proof Recycled Shopper Pannier Bag in Blue and Green
£49.99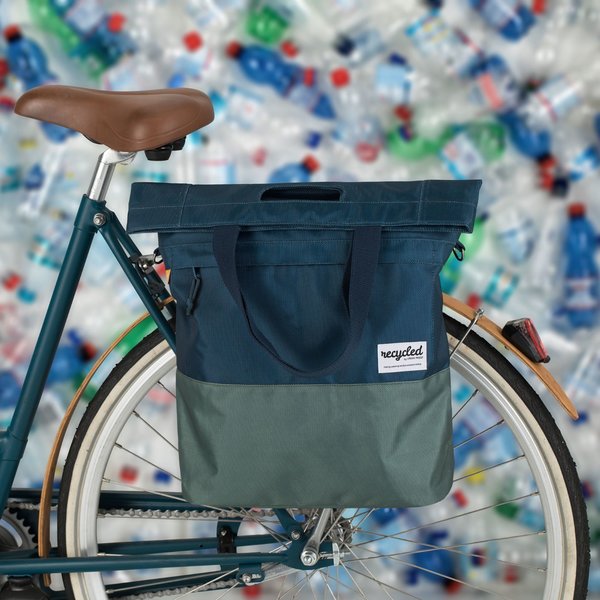 This is a really classic timeless shopper pannier bag that look so simple and stylish. With waterproof fabric (ideal for April showers) this pannier is made from 47 recycled plastic bottles. Yes, 47! This is a bit of a Mary Poppins bag as it fits a surprising amount and the top can be folded down when on the bike so looks smaller than it really is.
Thousand Chapter Bike Helmet in Supermoon White
£139.00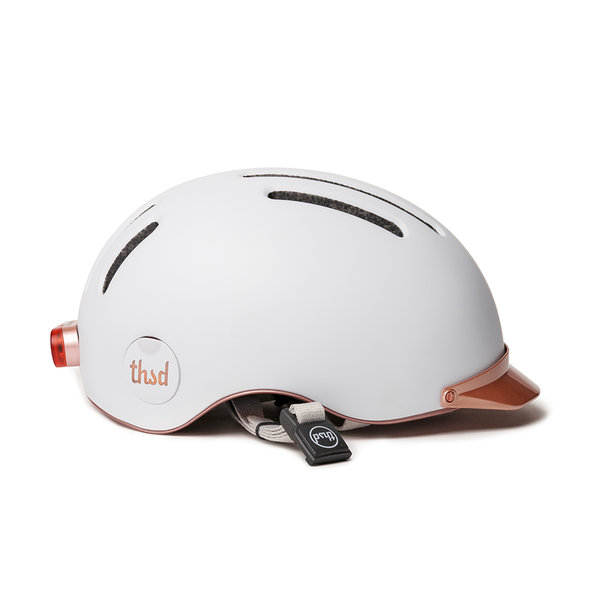 The crème de la crème of cycling helmets. When we saw this Thousand Chapter helmet we knew we had to have it. Have you ever seen anything more stylish? In a matt supermoon white with a rose gold peak to keep the sun out of your eyes. This time of year it's nice to enjoy the longer days but always remember your bike lights. This helmet makes remembering easy as it comes with a 50 lumen magnetic taillight and a multi-use adapter to attach the taillight to your bike.
£9.99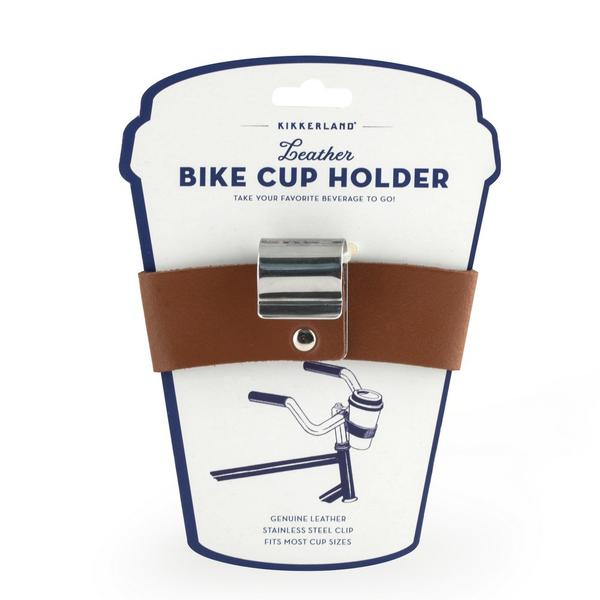 Now we can all meet up outside for coffee, this leather bike cup holder is the perfect accessory to make sure you are hands free while you walk along bike in hand, catching up with a friend (or five) and enjoying all that spring has to offer. By the way, there is no rule that says your cup must contain coffee. Cheers.
Talking of spring…
Give your bike a spring clean with our guide to cleaning and lubing your bike.
If this warmer weather is making you want to start commuting by bike, read our quick guide on how to avoid public transport and cycle instead