Whether you need a new helmet for autumn/winter cycling or you're an early bird Christmas shopper, we have some great offers on Bern helmets, running until 14th Nov.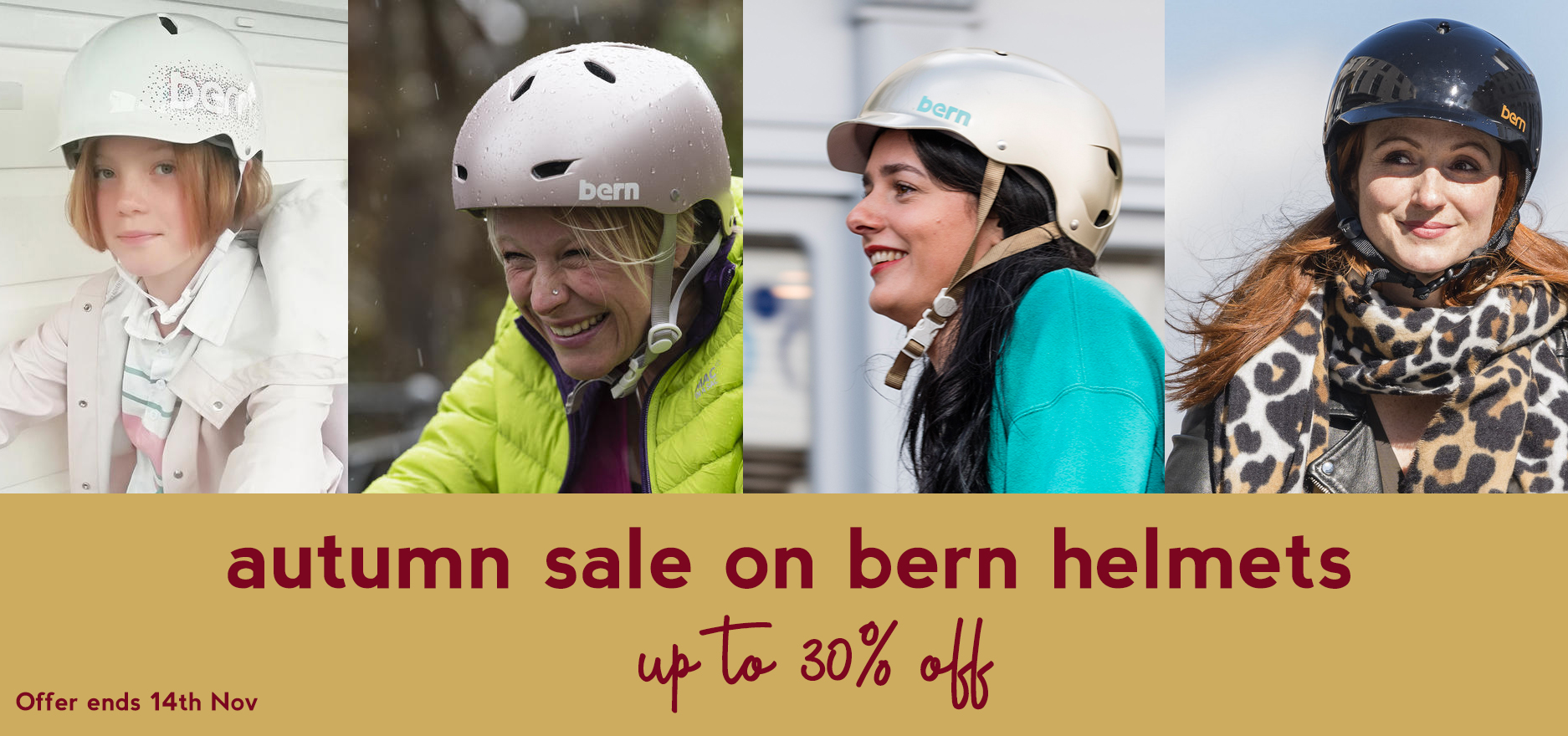 We've sold Bern helmets for many years now, and we have found them an exceptionally good choice for fit, comfort, safety and style. They work very well in the winter months as they give you good coverage from the rain and help keep your head warm. We have ranges for women, men and kids. 
Read some of our customer testimonials: 
"And the helmet itself is beautiful: it's everything I wished for and more besides. A perfect fit and super comfortable." Natalie 
"I've just bought a Bern x Cyclechic helmet and it has made my helmet game much stronger. I love the classic style and the peak."  Olivia
"I just wanted to say thank you for my Bern Lenox Cranberry cycle helmet. It is exactly what I wanted and looks beautiful and very functional. It arrived exactly when you said it would and your service and communication were excellent. I would use you again and thoroughly recommend this helmet."  A. Aslett.