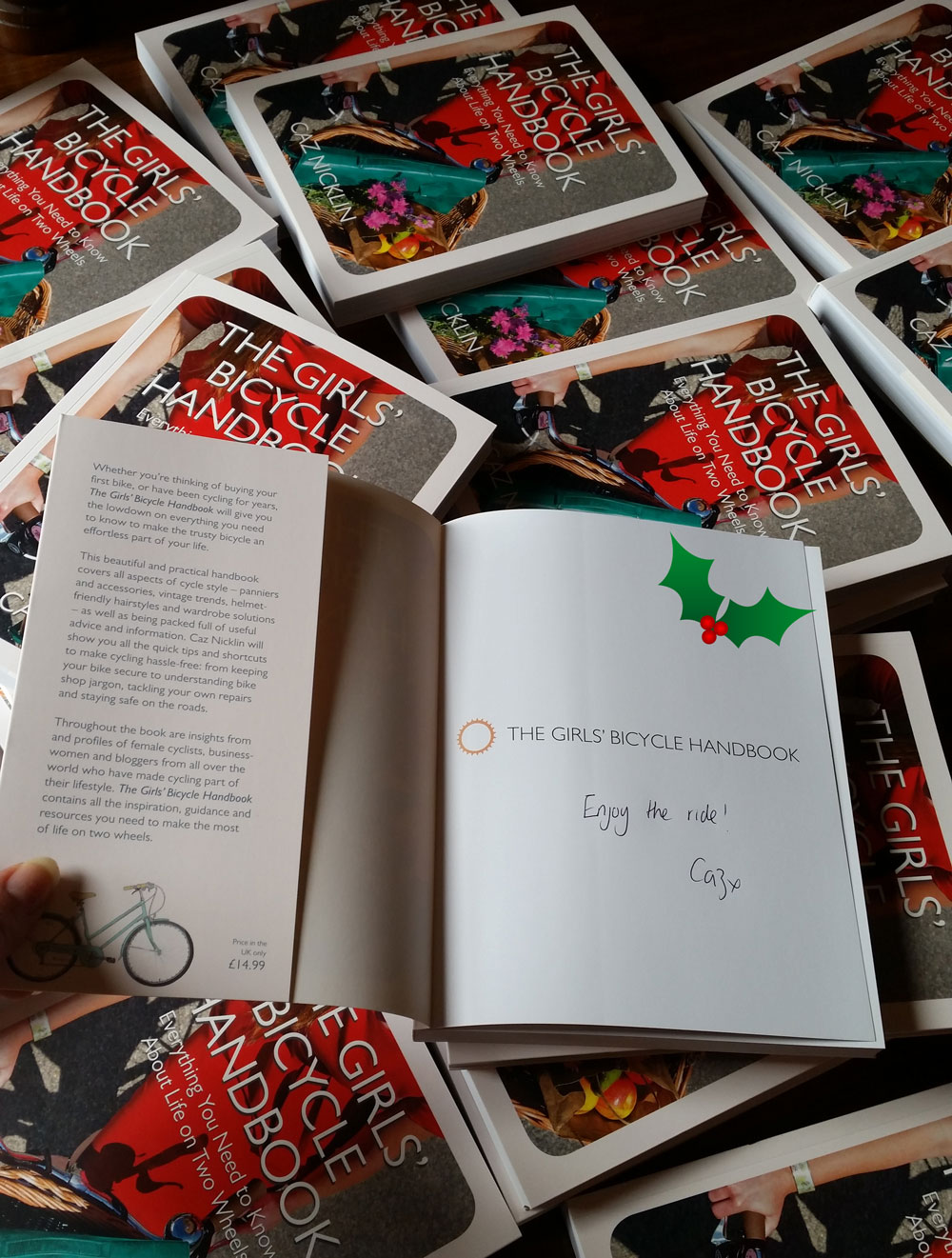 I will be pedaling on down to Just E-bikes on Sat 6th Dec to sign some copies of My book, The Girl's Bicycle Handbook and test-ride some E-bikes. (if you've not tried one before, they are really fun).
Just E-bikes is on Portobello road in Notting Hill, the area has lots of lovely independent shops and a Sat market, called The Penny Market, it will be the perfect chance to get some original Christmas gifts. Here's a Pinpage showing some more of the lovely shops and stalls in the area.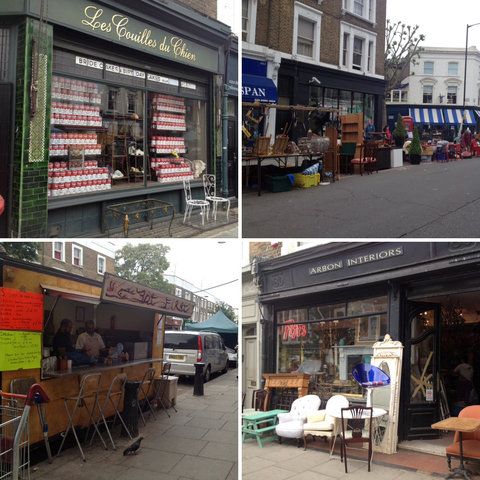 Here's a bit more about the event… 
Join us at Justebikes.co.uk, 318 Portobello Rd on Small Business Saturday, 2pm on 6th December 2014 for the chance to meet Caz Nicklin author of The Girls Bicycle Handbook and founder of Cyclechic.co.uk  
A great chance to chat with Caz Nicklin and get a signed copy of her book, The Girls' Bicycle Handbook – the perfect Christmas present for the stylish cycling lady or a cycling newbie.
You will also have the opportunity to test ride one of our top of the range electric bikes and do a little cycle related Christmas shopping while showing your support for 2 small, independent businesses for the price of one as part of the @SmallBizSatUK initiative.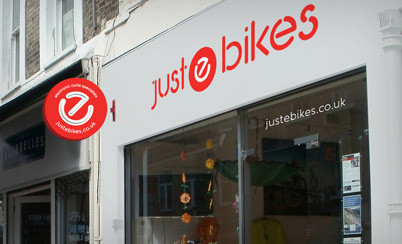 The Portobello Penny Market outside the shop on Saturdays and other curious and eclectic small businesses along our stretch of Portobello Rd and Golborne Rd will make this an ideal destination for a little Xmas inspiration.
So in Summary…
What: Book signing, bicycle chat and some Christmas shopping
Get a signed copy of The Girl's Bicycle Handbook
Chat with Caz and the Just-Ebike team about all thing bikey
Free Mince Pies! from Lowry & Baker
Test-ride an E-bike
Where: Just E-bikes, 318 Portobello Road, London, W10 5RU. See map here
When: Sat 6th Dec from 2pm.