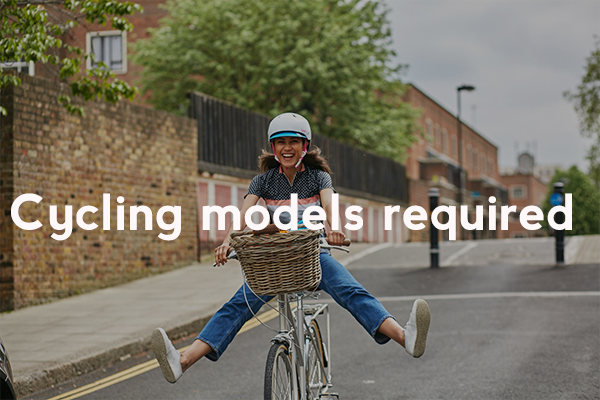 We are looking for happy, healthy women who cycle to take part in our spring photo shoot. 
Ideally we are looking for people with some modelling/acting/performing (or general prancing about for the camera) experience. We are not looking for conventional 'modelly' looks – more pretty, fresh faces and healthy glows. No age limit. 
Shoot date: Thurs March 14th 
Location: Cyclechic HQ, Faversham (we can cover travel costs within reason)
Fee: We'll give you details upon request
So if you can cycle and smile at the same time and people tell you you scrub up well, get in touch…
To apply you need to: 
Email Caz@cyclechic.co.uk with a few photos of yourself or a link to photos on social media
A CV or brief overview of acting/modelling or general prancing/cycling experience. 
Deadline for submission is 1st March 2019
Please share with anyone you think fits the bill.