What: Divas on Wheels – Kent's only women's cycle ride – raising money for Pilgrims Hospice.
Where:  The Independent Pedaler in Bridge, nr Canterbury
When: Sunday 11th August 2019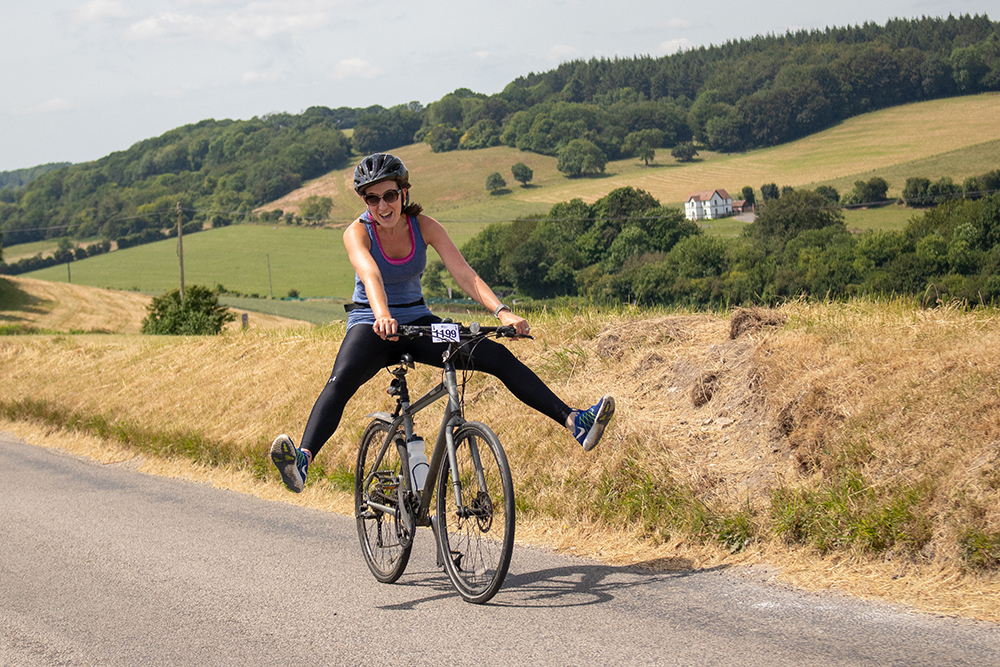 Enjoy the picturesque Kent countryside in a supportive atmosphere on Kent's only women's cycle ride – Divas on Wheels. Get the girls together for a great day out and help us be there for the next family who need us.
Setting out from The Independent Pedaler in Bridge, nr Canterbury, you can choose to ride either a 25-mile or 50-mile route through green, rolling countryside on quiet roads.
This year Pilgrims Hospices is backing British Cycling's Breeze Network campaign to close the gender cycling gap and get one million more women on bikes by 2020! We want to help inspire and encourage women to choose cycling. We are backing the #OneInAMillion campaign to highlight the safe and accessible options available to women to start cycling, so why not get started with Divas on Wheels!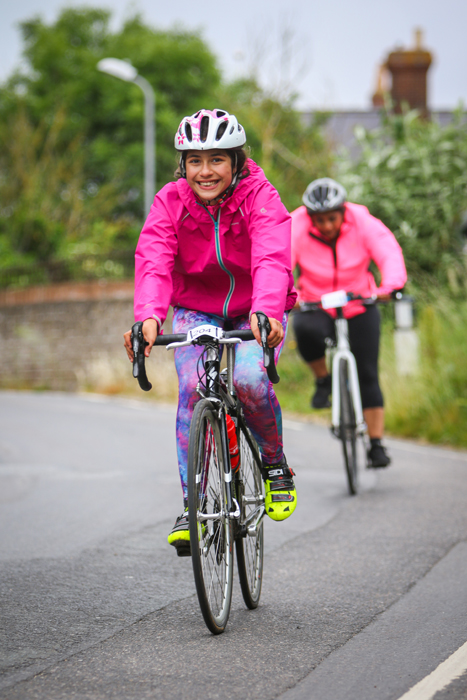 If you're new to cycling have no fear, dozens of our special Bike Heroes will ride amongst you as you're set off in small groups offering roadside repairs and some moral support to those who need it. There will also be Dr Bikes at the start area and a refreshment stop for any bike issues that occur whilst out on route.
Together, we can make a difference. Enjoy a great atmosphere and support along the route as you take part in county's only ladies bike ride for charity!
Routes
Riders are welcome to choose between two distances and routes:
25-miles (sign in 9:45 – 10:15) – A scenic, circular route through the charming villages and green woodland of the Kent Downs Area of Outstanding Natural Beauty.
50-miles (sign in 8:30 – 9:30) – An extended, circular route through forest to the beautiful Elham Valley before passing through green, rolling countryside and picturesque villages to the Stodmarsh nature reserve.
The routes will also include refreshment breaks where you can welcome your friends to meet you to cheer you along the route. Or if you can't take part in the event, you could always bake us a cake or snack for the stops, our cyclists would greatly appreciate it!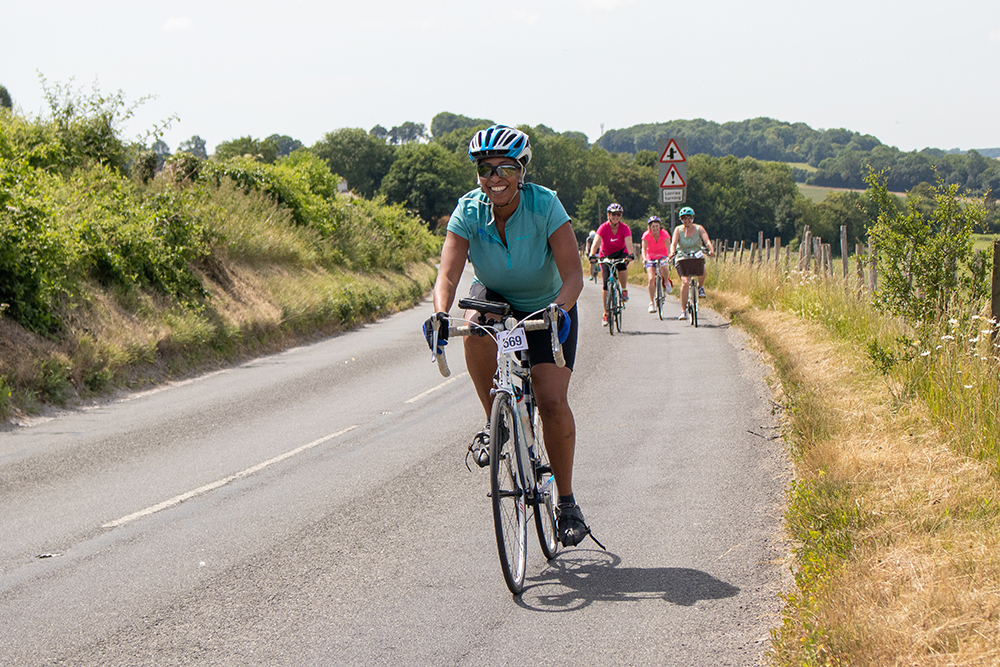 Breeze Confidence Rides
Our popular series of Breeze confidence rides will being taking place on  Saturday 13 July and Saturday 20 July to get you cycling fit and to build up your confidence ahead of the main Divas on Wheels ride. Our training rides are led by experienced volunteer cyclists from the Breeze Networks. You can sign up to the confidence rides by visiting www.divasonwheels.org. We also have a number of the Ride Leaders from Breeze Network supporting the event as Bike Heroes on the day!
Sponsorship
There is no minimum sponsorship required for this event, but we'd encourage everyone to raise as much as they can. By raising sponsorship, every pedal of your challenge will be making a real difference to the lives of thousands of terminally ill people across east Kent.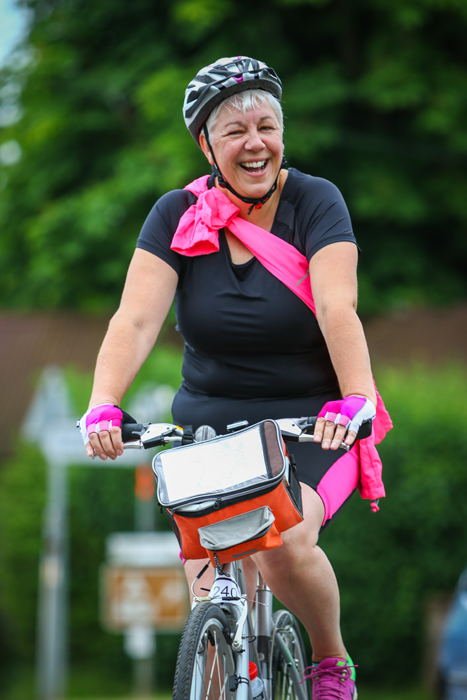 It costs more than £35,000 a day to run our three hospices and if you can an additional £20, this could for an hour of nursing care, £50 could pay for essential nursing supplies; £100 could pay for therapy sessions for a child coping with the loss of a loved one; £250 could pay for a patient's day hospice sessions to experience new activities and friendships; £500 could for a hospice bed for a day and £1,000 could pay for a patient to be cared for in their own home. Thank you.
Fundraising
2019 will be the sixth year of Divas on Wheels, over the years we have seen over 1,000 women cycle in aid of local hospice care and together, they have raised £84,935! Such a figure has allowed Pilgrims to provide over 4,246 hours of specialist nursing care to individuals and their families in east Kent. This  year, we are asking our riders to support us in raising £15,065 to help us reach a total of £100,000 raised by Divas on Wheels in 6 years, bringing us to a total of 5,000 hour of nursing care provided. A fantastic achievement!
Pricing
£22 until 23/06
£25 until 04/08
£35 on the day entry
"A fantastic experience, can't wait to do it again"
"Great day for a great cause"
"Perfect day with friends, raising money for an excellent cause"
" A well organised event in beautiful countryside with massive support"
"Brilliant, exhilarating, best one yet! And I've done all 5 diva rides"
Register at: www.divasonwheels.org or call 01227 812621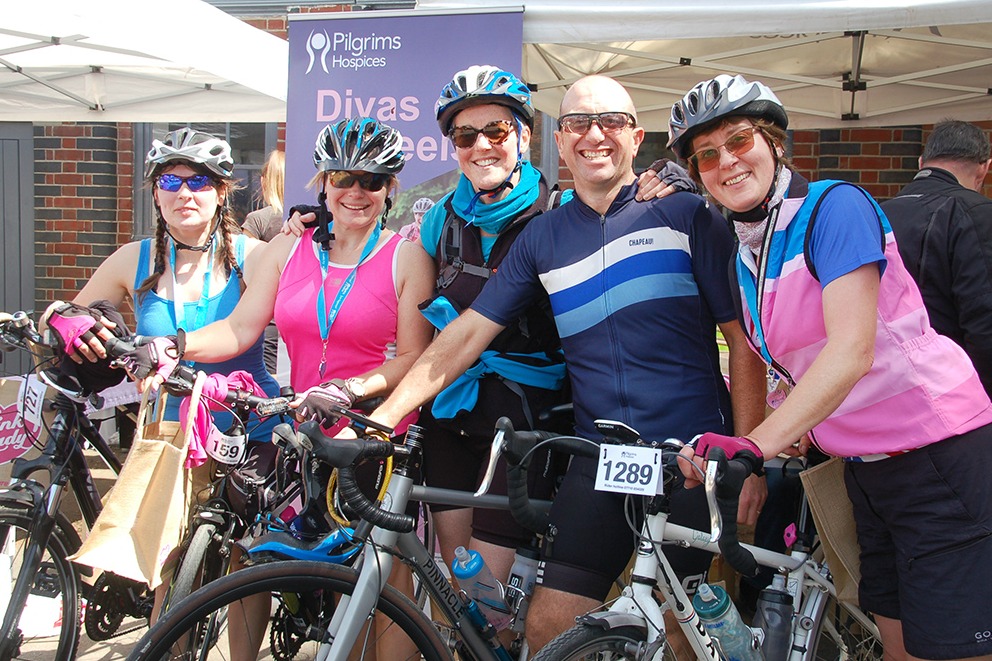 It promises to be really great day and we will be there with a stall, selling all our products, so if you are taking part, come and say hello!