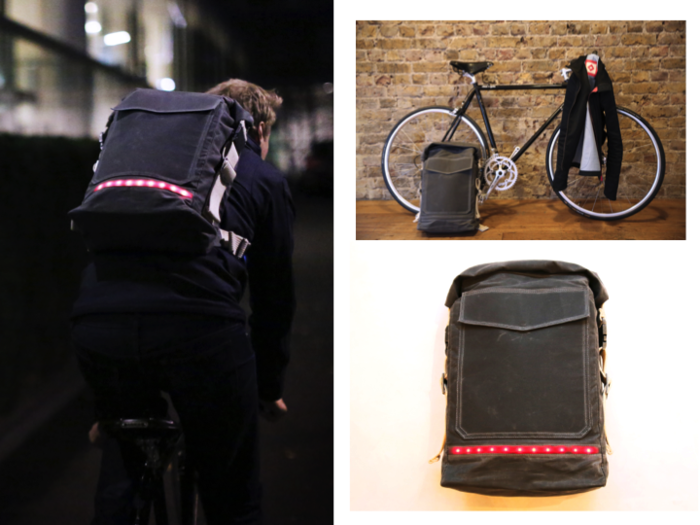 We had the pleasure of meeting Lucy Brown of Lumo just before Christmas to have a look at her new glow in the dark jackets and rucksack! 
Here at Cyclechic, we have noticed the rise in demand for  stylish Hi Viz and reflective wear of late so are always looking for innovative ideas in this area. The Lumo products are really exciting as they go one step further  by actually building LED lights into products you can wear when night cycling.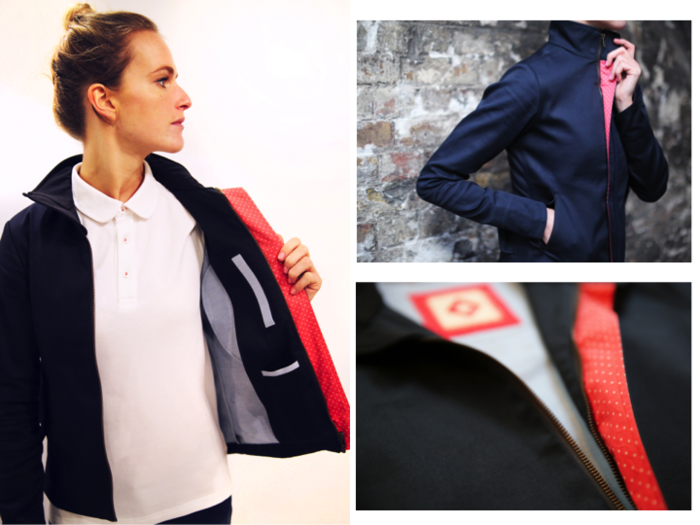 Its a great idea and we look forward to stocking the products when they are available. Lumo and her partner and business partner  launched a kickstarter campaign to raise the startup funds and have smashed their goal (congrats guys) so looks like they will be on sale in spring. How exciting!
We particularly like the Harrington Jackets and the Bermondsey Backpack and couldn't resist trying them on in the office.