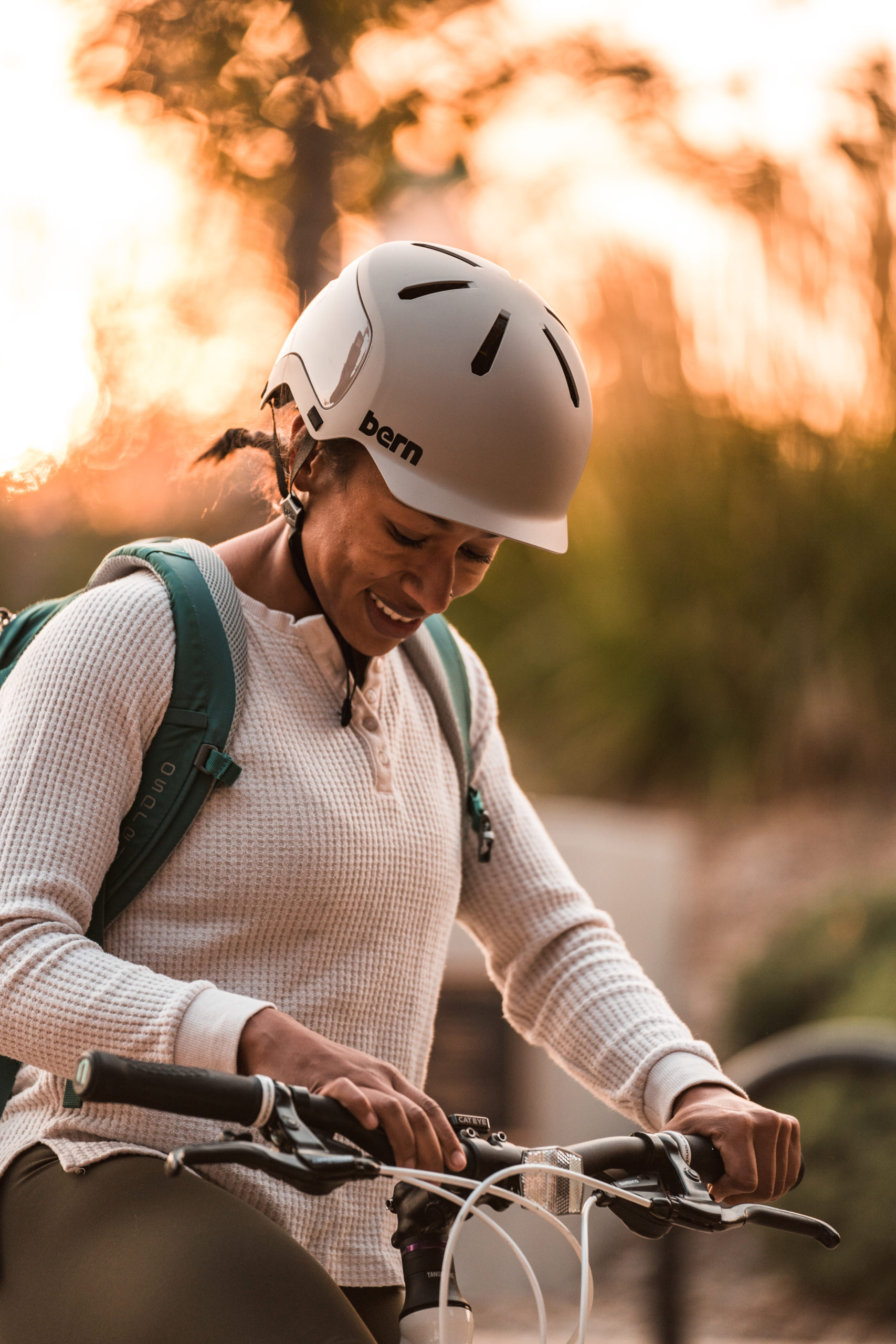 The very first product we ever sold here at Cyclechic was a Bern helmet. We were the first British bike retailer to sell them and they caused a wave in the emerging urban bike market. And some 12 years on, they are still a top choice for many women who appreciate helmet with a bit of style. 
Our key mission is to find ladies bike helmets, that look good, function well and feel comfortable to wear and the Bern helmets have never let us down. 
In the first lockdown, we totally sold out of the popular ladies model, the Lenox, as so many people were getting on their bikes. 
So we are very excited to welcome the new range. Here's a sneaky peak. They are moving with the times and no longer have women's helmets and a men's helmets but instead have unisex models in a wide range of colours. Our big favourites are the Watt, pictured above (very similar to the Lenox with stylish peak built into the helmet) and the Brentwood, a lighter helmet with a canvas visor, see below.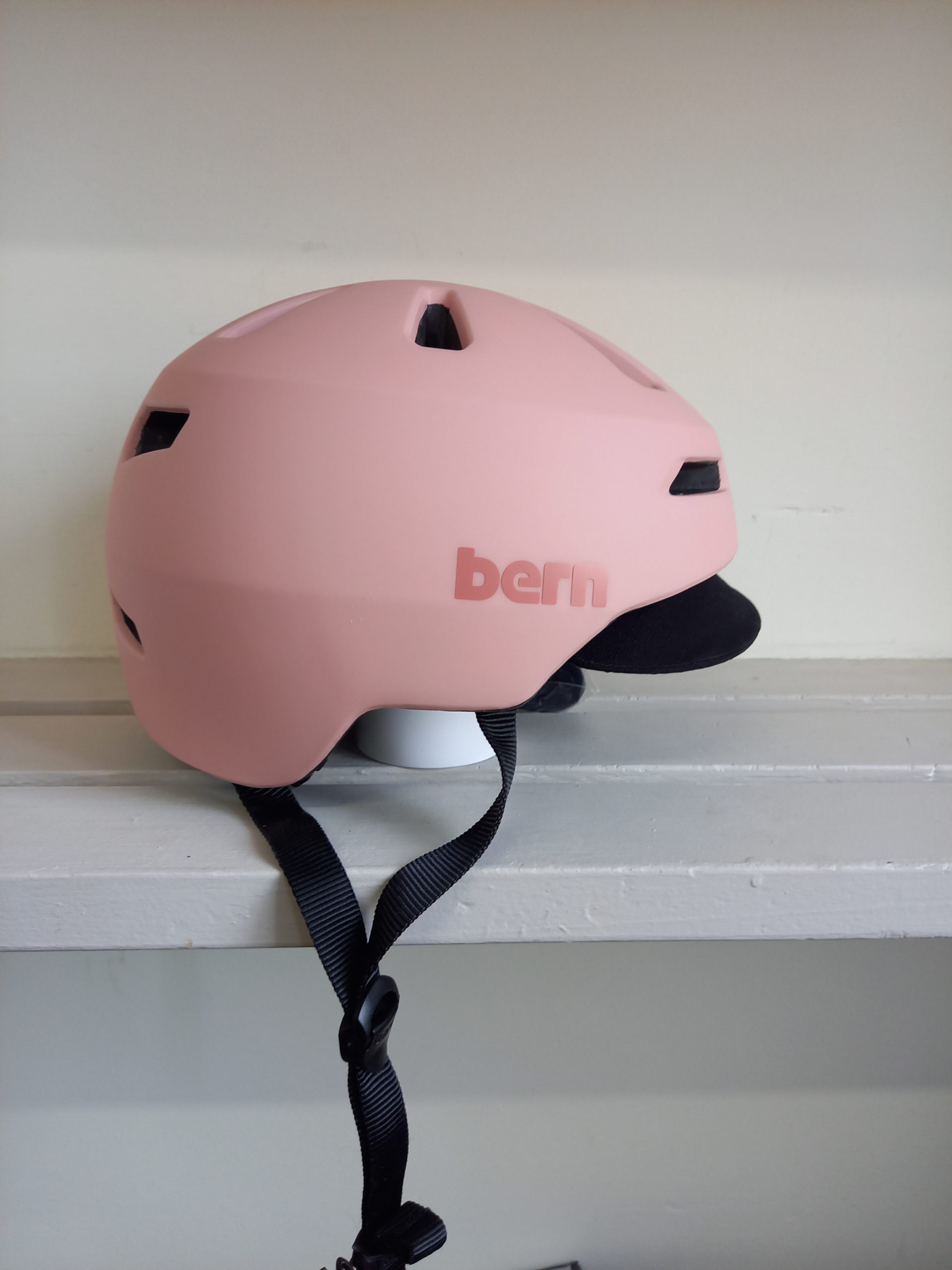 We love these two colours, the blush pink and subtle sand colour. The full range of Bern helmets, along with an e-bike specific helmet, will be coming to our site March 2021. Exciting!