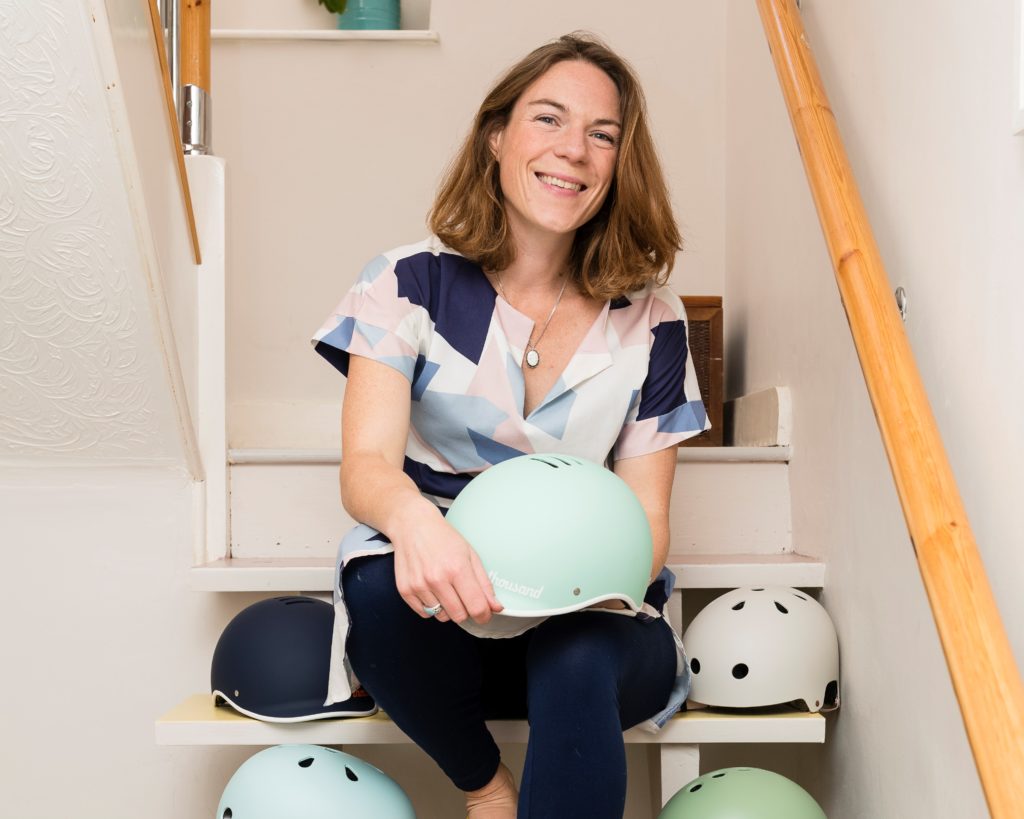 About us
Caz Conneller (née Nicklin) started Cyclechic in 2008 on a mission to make cycling cool! As a newbie cyclist in London, Caz was mesmerised by her new mode of transport but also frustrated by cycling's geeky image.
Caz started selling stylish helmets out of her West London flat and launched a blog called London Cycle Chic. The business grew from there and we are proud to still be serving the growing breed of stylish cyclists some fourteen years on.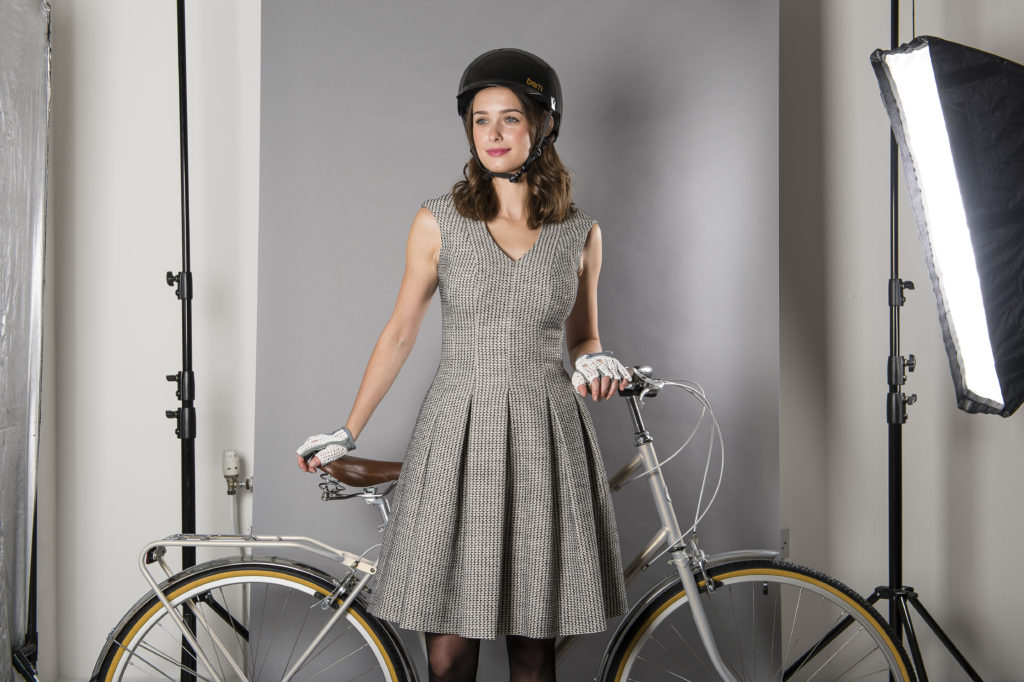 Our mission
The motivation behind Cyclechic was to find products and create a brand that appealed to women, to be the antithesis of all things Lycra-clad, and to rise above cycling's then-oppressively sporty, masculine image.
It was this unique approach that led to lots of lovely press in our early days. We are proud to have graced the pages of many a glossy magazine and Sunday supplement, including Vogue, The Observer Magazine and The Times Style. But most importantly, we are chuffed our message struck a chord and has helped many more women start cycling.
Caz was also included in Cycling UK's '100 Women in Cycling' list in 2020 as an 'Industry Mogul' and is the author of The Girls' Bicycle Handbook.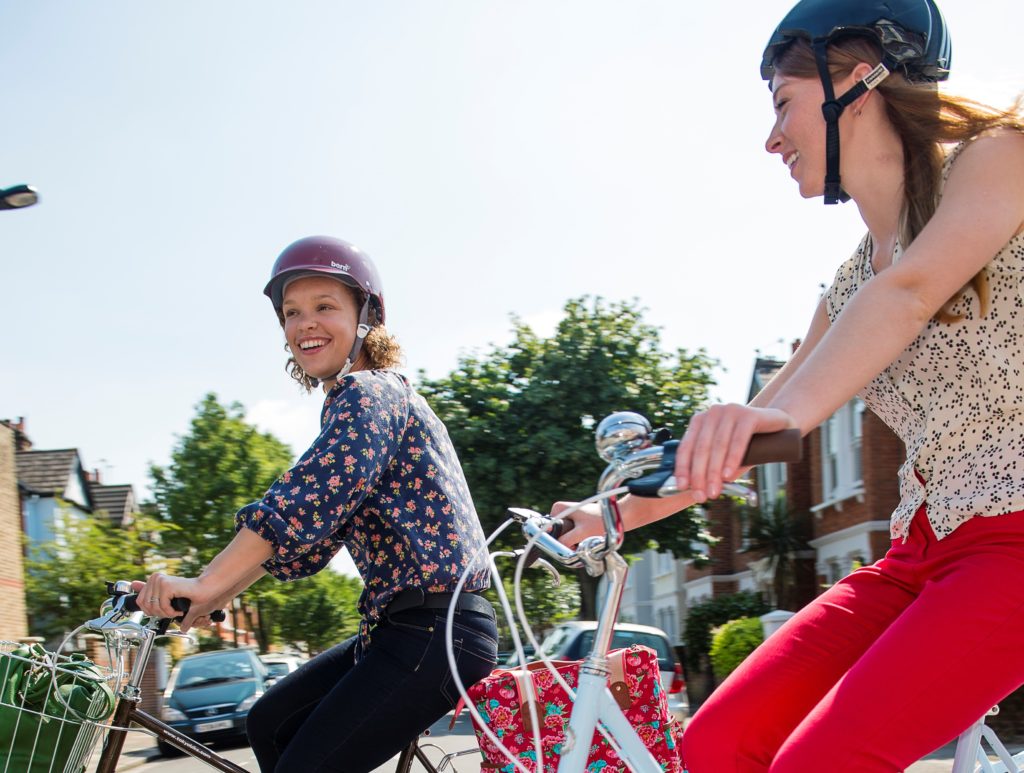 Customers at the heart of what we do
We wouldn't be where we are without our customers. We love hearing about how cycling has benefited you. And we LOVE seeing pics of you looking awesome on your bikes. Please share your photos with us on Instagram @cyclechic_uk.
And please email us with any product suggestions or feedback: sales@cyclechic.co.uk.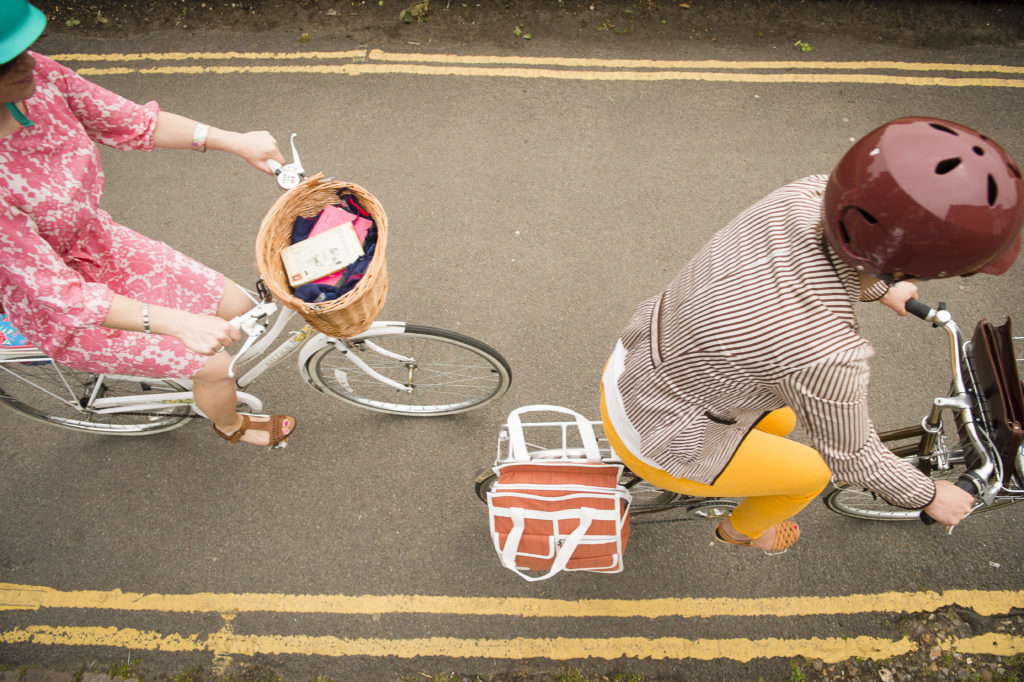 The future is green, the future is cycling
We believe cycling should be an integral part of our urban transport systems as we move towards a low-carbon world.
It's good for your health, it's good for communities and, by swapping a car journey for a bike journey, you are taking an active part in fighting the climate crisis.
As well as getting on our bikes as much as we can, we have ditched our plastic packaging. All orders come in eco-friendly Kraft mailing bags. We are also working hard to source more sustainable products, made from recycled materials and/or made here in the UK.