We are absolutely delighted to have the AMAZING Cargo Bike Momma, from NYC, reviewing the Urban Arrow Family Cargo Bike for us as part of our She's Electric campaign, over to you Maddy…
The bike I'm reviewing today is the Urban Arrow Family Cargo Bike. I've owned this bike since 2019 and have used it almost daily ever since. The Urban Arrow was actually an impulse buy after returning from a month in The Netherlands. Prior to owning my Urban Arrow, I did not ride bikes of any kind – and actually never even considered biking in NYC. I thought it was crazy, scary, and only for seasoned riders, which I was not (I didn't learn to ride a bike until I was a teenager and rarely rode over the course of my life). However, after spending the summer in Amsterdam, I quickly realized how biking could make my life in NYC so much more efficient – especially since I'm a full-time working mom of three kids (aged 9, 5, and 2). At first, I was nervous biking around the city given my lack of cycling experience and my petite stature (117lbs (53KG) and 5FT (152CM)). However, once I realized how much time I saved and that my kids loved it, I was hooked.
How does it look?
It looks like a rectangular box on two wheels. It has a large, imposing presence on the street and in the bike lane. With the rain cover on, people often comment that it looks like a "Bat Mobile".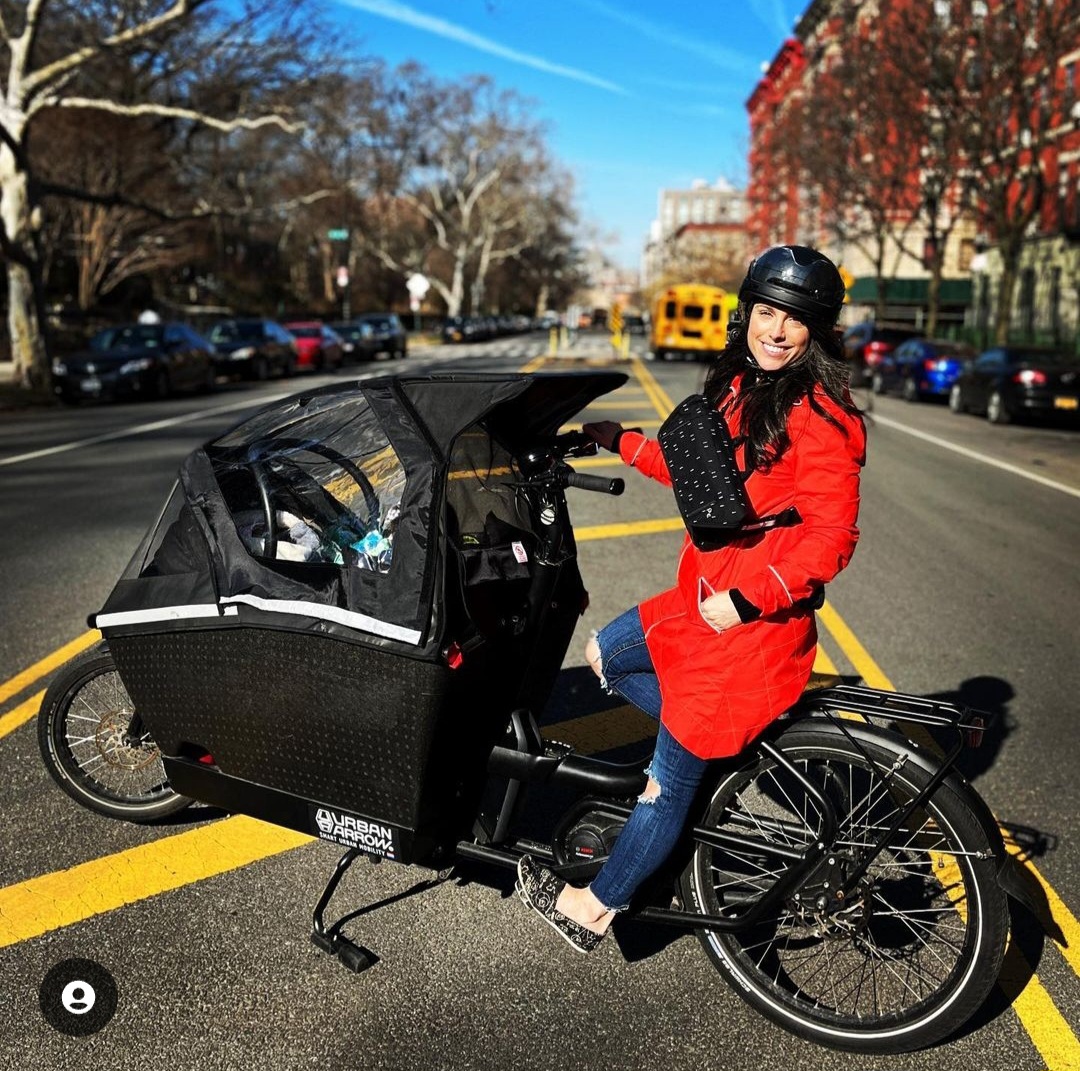 How does it feel to ride?
It feels like riding a regular bike, except maybe easier – despite being a very heavy bike (approx 100lbs). The low center of gravity and precise engineering make it very easy to handle, even for the most inexperienced rider. I would say you need to be able to ride a bike first. But if you can do that, you can ride the Urban Arrow. Overall, this is a great bike for new or seasoned riders. It is easy to steer and turn, easy to start and stop (after a little bit of a learning curve – I've fallen about a dozen times), and easy to pull to standing. However, because it is wide, heavy, and long, it is not exceptionally agile. While you can fit in tight spaces, it is harder to navigate through tight traffic or turn sharp corners. It also does not have suspension so you will feel all the bumps and holes in the road. If you are tall enough, you can install a suspension seat post to help mitigate that issue.
Pro tip: It is actually easier to ride when loaded with cargo than empty.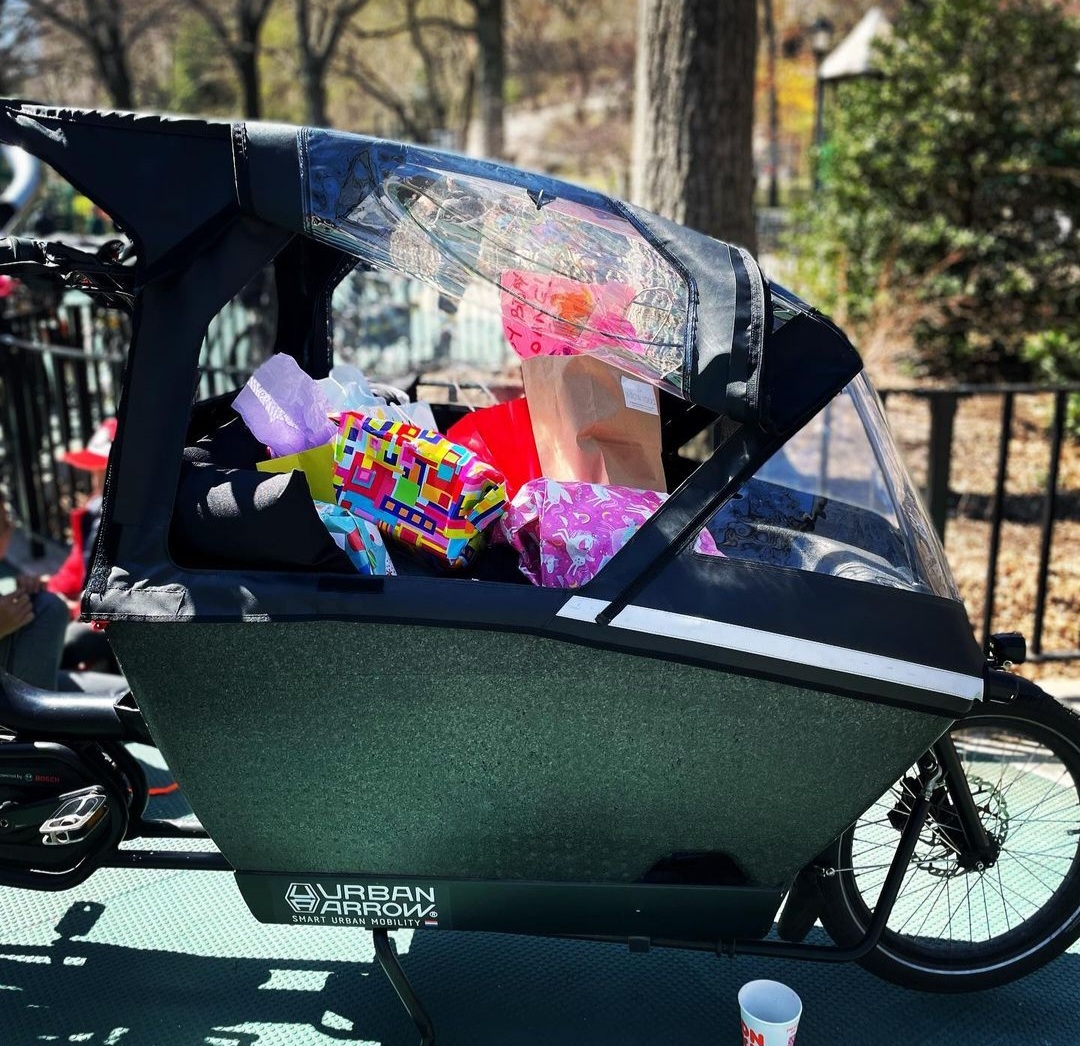 How is it transporting kids and stuff?
It is exceptional in transporting kids and stuff. The bucket is huge and holds a lot of weight. For people with larger families like mine, this is absolutely my go-to bike. You could fit 4 kids easily. The bike comes standard with one bench and two 3 point harnesses. However, you can install brackets to insert a carseat so even infants can ride. If you have 3+ bigger kids, you can add a second bench to the front bucket and/or a child seat to the rear rack. Without kids, the bike holds a ton of stuff. I've moved furniture, 6-7 garbage bags filled with clothing, a 6ft christmas tree, bulk groceries and more. I can even ride in the bucket of the bike! Couple that with panniers on the rear rack, and/or mounts to carry bikes on the side of the bucket and you can really carry a ton of stuff. Moreover, because of the sturdy frame and foam box, it feels like a very safe bike. Like it could absorb an impact and the kids would still be OK.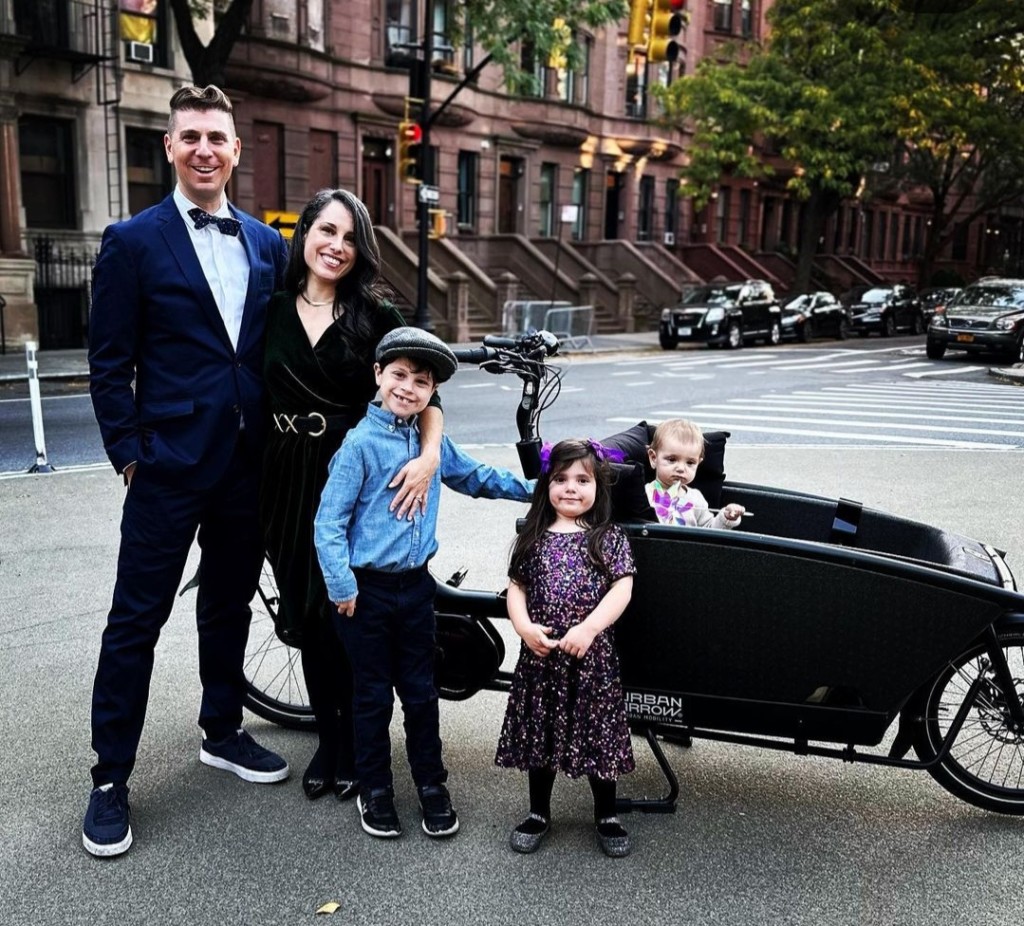 How is it on hills?
Good – but this does come with caveats. If you have a lot of hills or steep hills, you'll want your Urban Arrow to have the upgraded motor. The bike is heavy and if fully loaded, it can be really hard to start on a steep incline – especially if you are a smaller rider like me. This is where most of my falls have happened. With that said, so long as you know the bike's (and your limits), it handles hills fine.
How does it charge?
Removable Bosch battery, charged via indoor charger.
How easy is it to store?
It's a big bike and takes up space so you will need a good parking spot on the street or a garage. It can be stored outside in an urban setting, however, just know that it's a big bike that takes up space. I park my bike outside and use heavy duty chains and a motorcycle cover.
How much is it?
Starts at $8,000USD (£5820 GBP), but goes up depending on the motor and accessories you include.
VerdictAbsolutely fantastic bike. Highly recommend!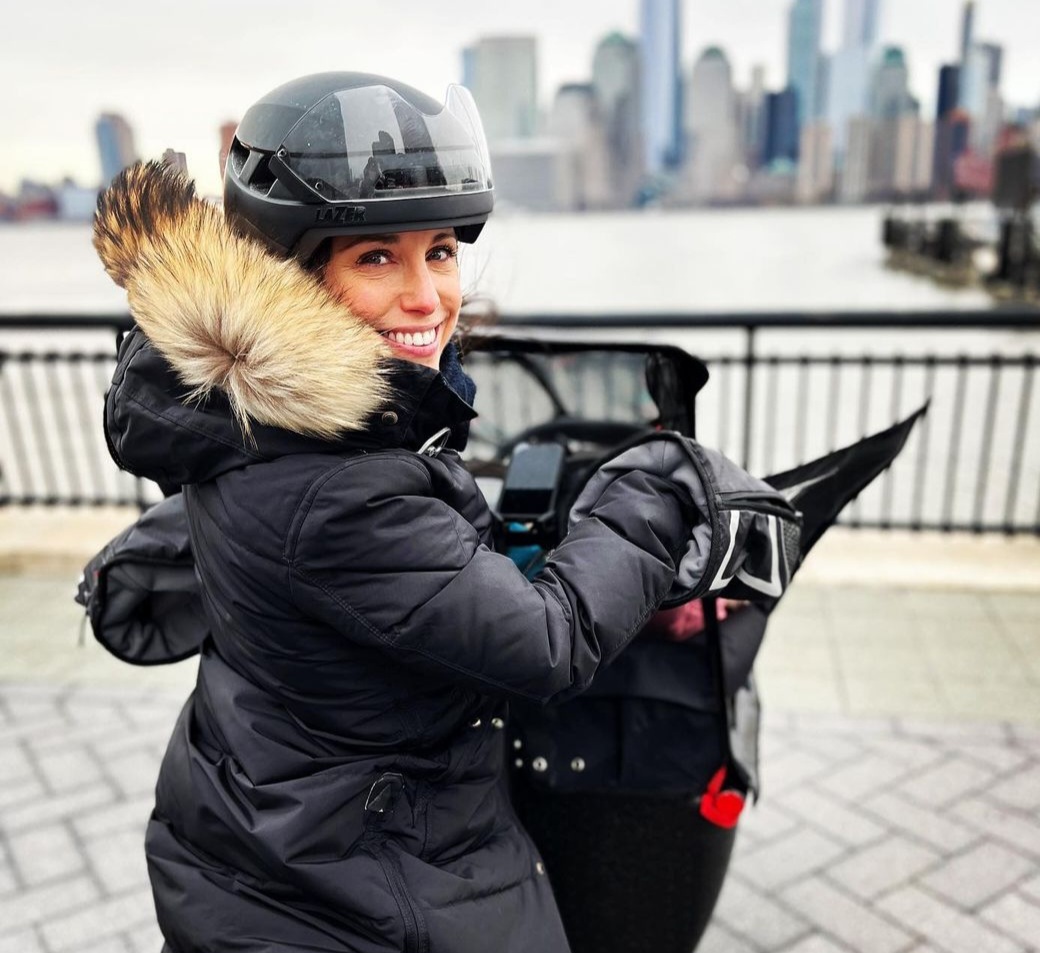 If you don't follow Cargo Bike Momma already on Instgram, you really must. We rate her as the no. 1 cargo bike influencer out there!