Georgia and I met on international Women's Day 2023. We hit it off straight away with a shared mission to enable more people to cycle, particularly opening the doors to more women.
We've been at the drawing board the past few months, and I'm excited to announce that Georgia and I will be working together on growing She's Electric to a much bigger, LOUDER campaign for 2024! More updates on that very soon, but in the meantime I am delighted to introduce Georgia as one of our She's Electric Role Models, reviewing the gorgeous Volt LS eBike. And we have a very special offer for Cyclechic customers with £250 of ALL VOLT BIKES until end of December 23, with code SHESELECTRICVB.
Read about Georgia putting it through its paces, literally cross-country, taking it up to Scotland for the UCI Cycling World Championships. And rather wonderfully, closer to home, inspiring others to have a go, capturing the very essence of She's Electric. Over to you, Georgia…
Loch-Hopping on a Volt Metro LS
I've been working in sustainable transport and micromobility internationally for the past six years. Recently, I took the leap to leave the fast growth and full-on world of tech-enabled sharing services and set about applying my experience to building an organisation focused on widening participation, Loud Mobility. Through this, I've had the pleasure of connecting with Cyclechic's founder, Caz, who kindly invited me to participate in the She's Electric campaign here, as one of an awesome bunch of women sharing their experiences with e-cycles as role models.
Behind the scenes, we're collaborating to keep expanding the reach of the campaign and giving more women the opportunity to try all kinds of e-cycles, whether for utility, exercise, straight-up getting from A to B, or, as my experience went, for an adventure.
Over the past month or so, I've ridden the chic Metro LS from breakthrough e-bike brand Volt, a stylish city bike marketed as "little brother of the ever-popular Metro" and Volt's "smallest foldable e-bike…an ideal choice for the smaller rider".
It's safe to say I've put this compact commuter through its paces, partially to provide a robust review, but also because it provided me with the opportunity to enjoy delivering a key partnership in Glasgow during the Cycling World Championships. As a result, I've cycled the Metro LS over 350 miles in different cities, terrains, weathers and company, pushing the bike to its limits (and mine). So I'm dedicating this review to the kickstand and paint job sacrificed to the cause.
Easy on the Eye
The first thing that must be said about this e-bike is that it's a real looker. I've never had so many compliments on the aesthetics of my bike. Especially from such a broad set of people.
With such curb appeal, it's a relief that the Metro LS comes with a built in security system. The wheel lock alone might serve you for a quick stop, but combining the chain lock will make your stops much more leisurely. Depending on my location (AKA London), I also often popped the seat in my backpack and folded down the handlebars for a far less enticing silhouette.
No Need to Fold
It makes sense that a city bike should be compact, though compact in my home may not be the same as others. If anything, folding it down meant taking up the full width of the hallway. In all the scenarios where I used it I didn't see the case for folding it down, other than a brief dalliance with the idea of putting it in the back of an XL rideshare on my arrival home from Glasgow. If you're looking for an e-bike to put in the back of your SUV, then this one is a great shout. Though, for me, keeping it unravelled was a great way to avoid getting into any car at all.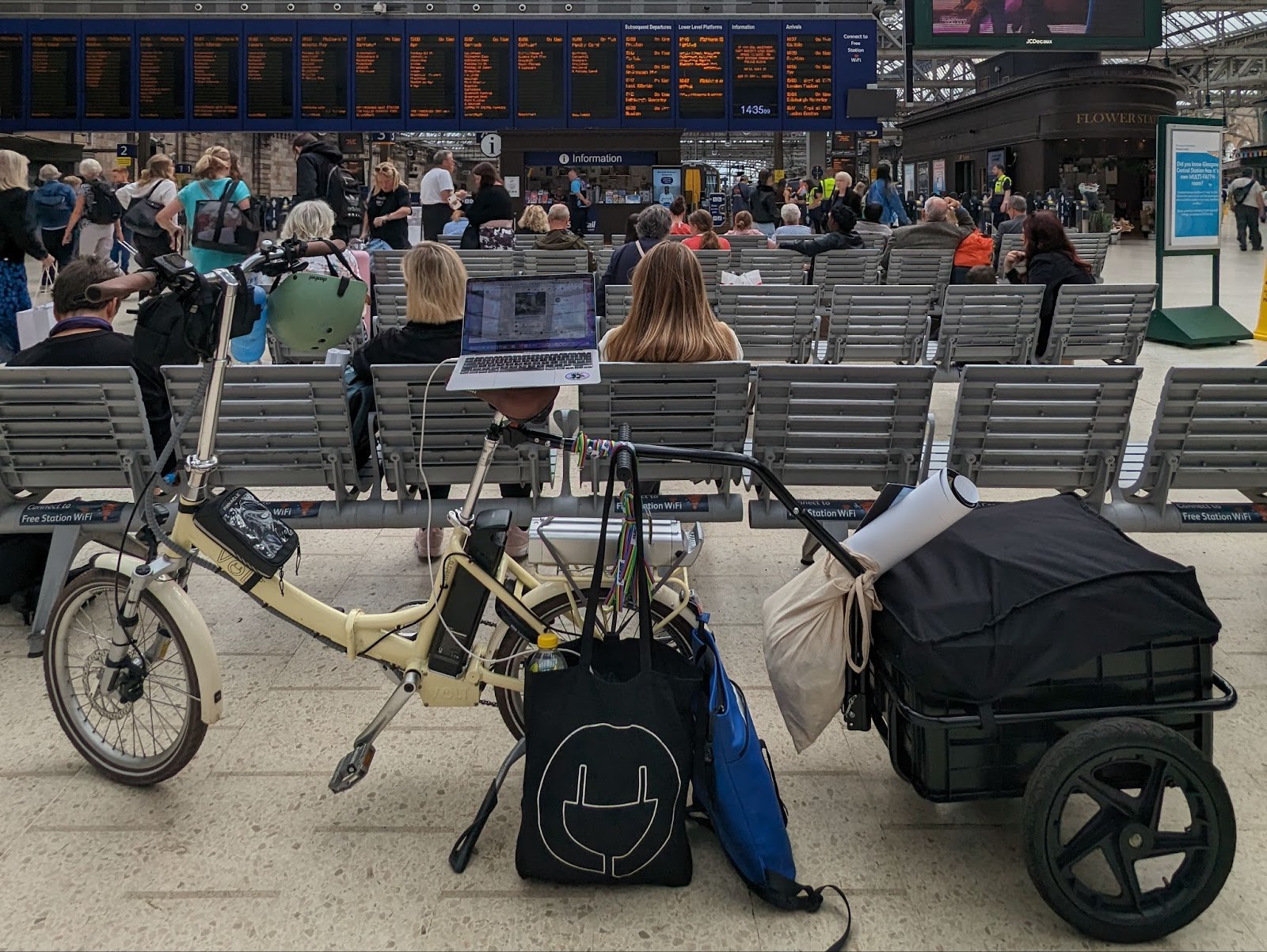 If my grand total of 350 miles wasn't a dead giveaway, I took the train up to Glasgow. With a ton of gear to support World Bicycle Relief's activations at fan zones across Scotland, I found myself a low-cost, easy-to-fit trailer and was set.
My first few miles with the trailer were less than ideal, due wholly to my inexperience and ill-fitting connection, which meant the trailer popped out every time I went over a bump. Luckily, I was testing it out in my local school street and it was a good laugh for my neighbours rather than a catastrophe.
Ultimately, with a few low-cost tweaks and add ons, I was able to adapt it from fashionable commuter to functional cargo bike in the click of a button. These adaptations made all the difference, and I've got a few ideas of upgrades Volt could make available for riders to make use of the bike in a wide range of scenarios.
Mountain Adventure
Top of my list is a secure space to store a second battery. While it has great range, my thirst for adventure took me to a few spots where the second battery I took, precariously strapped to the rack, was a godsend. After numerous 14-18 hour days, I managed to get a 'rest day' sorted and of course decided to ride, alone, into the Trossachs National Park, on a mission to swim in a Loch.
On my way across the mountains, the continuously transforming landscapes I experienced in solitude were truly breathtaking. I was so grateful for the electric assist that carried me uphill with ease that I almost forgot about what a pickle I'd be in if I got a puncture or popped a wire out of place.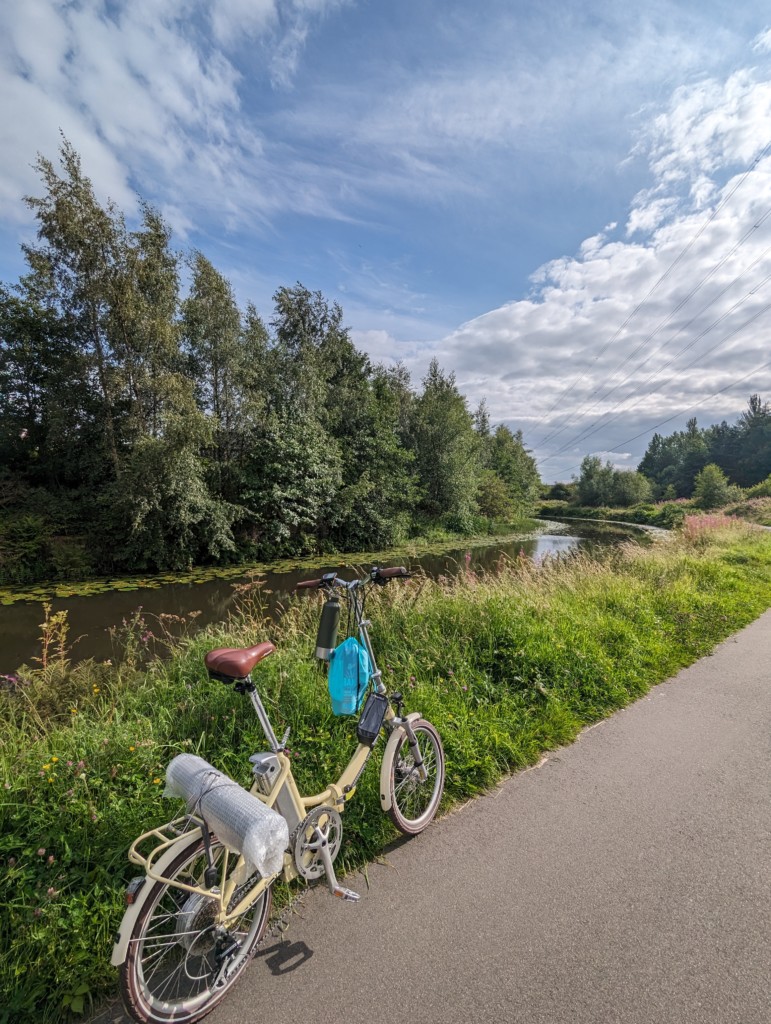 Once I made it to the loch, took a dip and basked in the moment, I realised it was definitely getting a bit grey and late and I was already on low battery. By this time, I had learned that the low/normal mode weren't far off higher power settings on flat ground and it was better to switch the assist off when going downhill. That way, you could get above the unreasonably low 15.5mph e-bikes in the UK are limited to.
Swapping the battery while being well and truly battered by the Scottish rain was by no means a highlight of the day. However, the quick swap and my unusual preparedness for the weather meant I was still smiling when I made it back into Glasgow. If, like me, you're more interested in checking out the scenery than your battery life, get a second one and figure out a secure way to keep it with you.
Inspiring Others
Back in London, I unhooked the trailer and started using the Metro LS in its natural habitat. Taking me around 30-40 minutes from my home in outer London to our HQ in central London, it was, unsurprisingly, my fastest, most convenient, cheapest and most enjoyable way between the two.
As I was reaching the end of my time with the bike, as well as the patience of the lovely team at Volt and their growing queue of test riders', my neighbour spotted me on my way out. Long Covid combined with caring responsibilities have kept her indoors and largely inactive for a while. Her recovery has been a long road, and short but sustained periods of movement have just become an option again.
We spent a little while standing in our front gardens discussing the e-bike, how it worked and when she might have some time to give it a go. That weekend we walked down to our local recreation ground, and after a short introduction to combining the gears and levels of assist, I pretty much spent the afternoon sunbathing and cheering her on.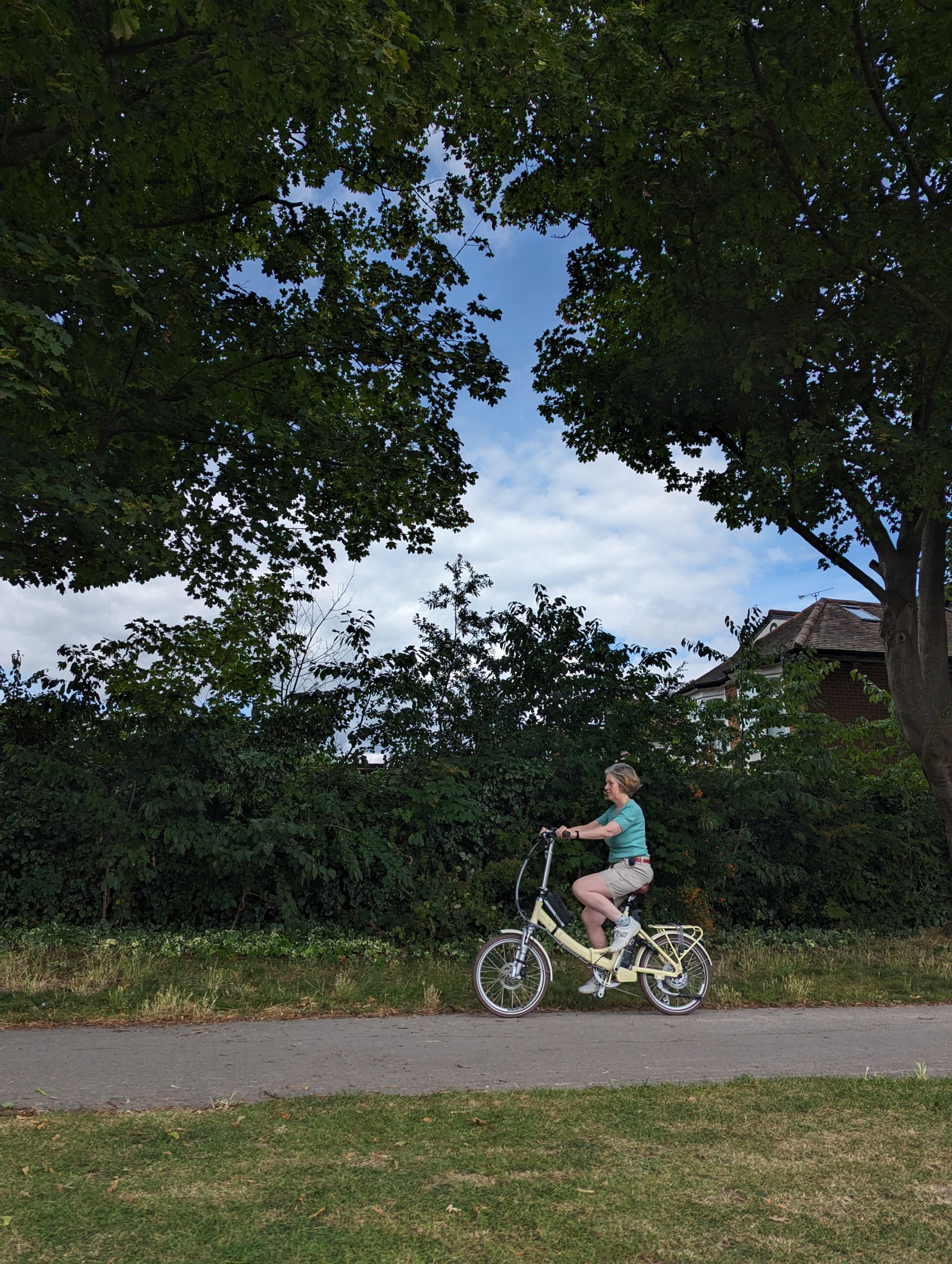 How much does the bike cost?
With prices starting at £1949, it represents a valuable investment in sustainable urban mobility. As well as finance options from £60.67 a month, VOLT's cancel anytime subscription option at £88.05 per month offers an affordable and flexible alternative to traditional travel expenses.
After more than a month using the Metro LS in every scenario possible, I'm missing the ease of choosing to go by bike every day. My neighbour is staying tuned to opportunities to try different models and types of e-cycle to see what might suit her, but we're talking regularly about what might suit the various activities and needs of our days. Personally, as I begrudgingly returned the bike to Volt (handing over the kickstand of course), we agreed that I should probably give an e-MTB a go next time.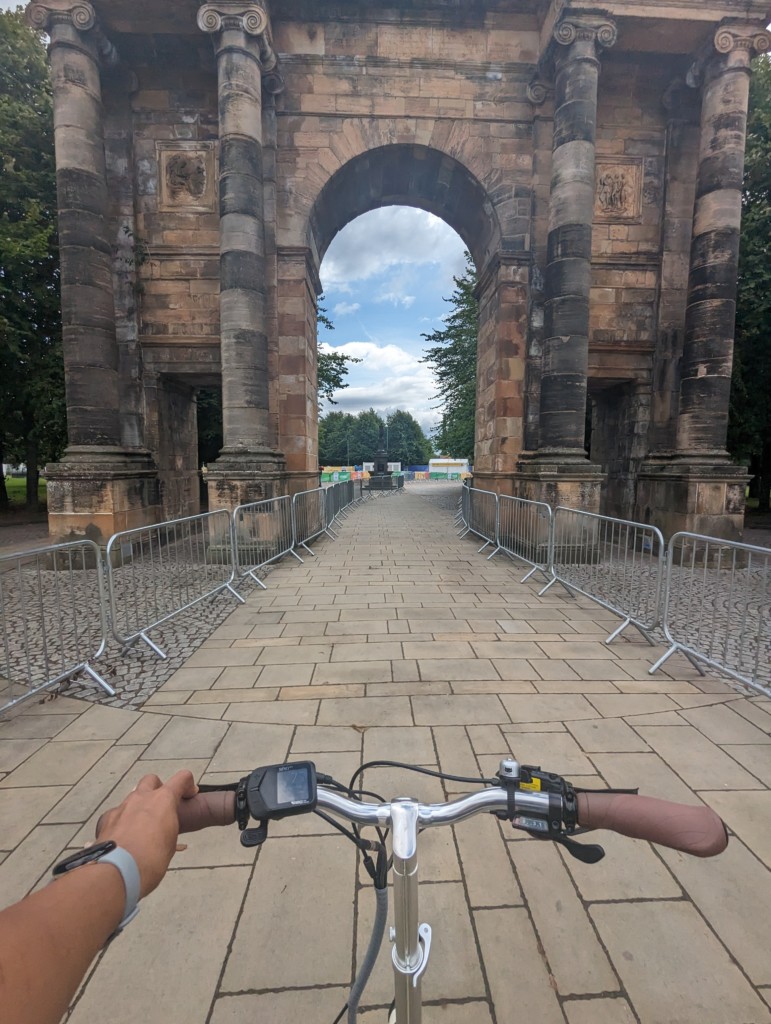 Want to try a Volt Bike?
If you want to try a Volt e-bike, we have a special code for our Cyclechic customers for £250 off all Volt Bikes! SHESELECTRICVB10. Take a look at their website to check out their range and find out how to book a test-ride. (offer lasts until 31st August 2023). Volt have something for everyone from folding to commuter styles!