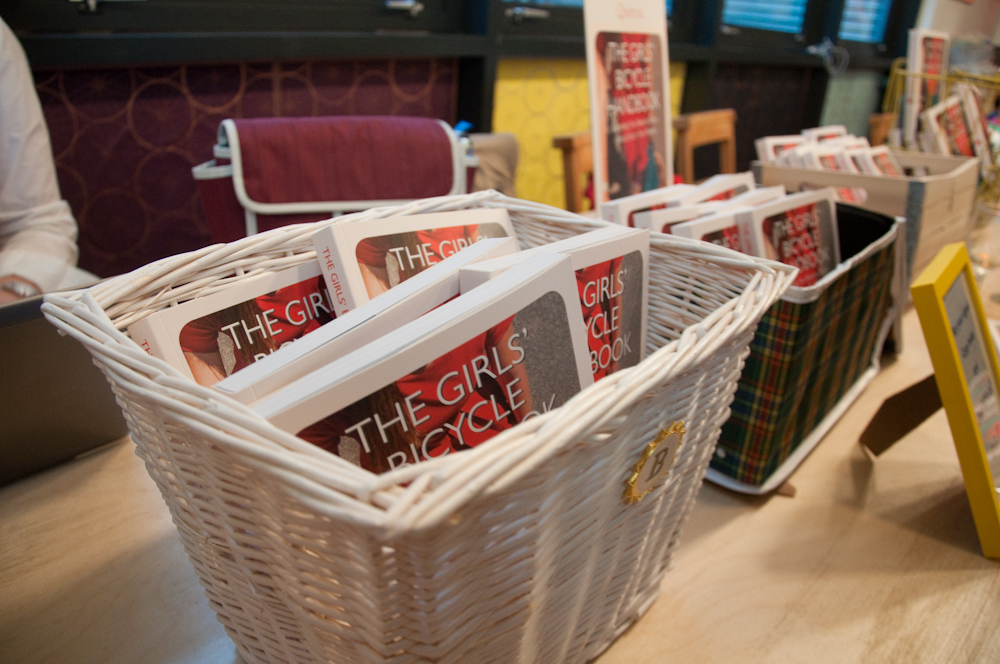 On 3rd April 2014 at the New Look Mum No Hands cafe in Hackney, we went about having a little book Launch do for The Girls' Bicycle Handbook.
Organising events always make me nervous: will people have fun, will people even come…? It's like throwing a party but with more pressure because  you can't run off to the pub and get drunk if it all goes wrong. 
Fortunately people did come and (I think) people had fun. But enough of my waffle, here's a photo review of the evening…
Lavinia and I arrive at the new Look Mum No Hands. It's a great space and the staff were super helpful. I would highly reccommend it for bicycle orientated events or for just popping in for a coffee and a bite to eat. We set up the books and got creative with the display, using some of our favourite bicycle baskets.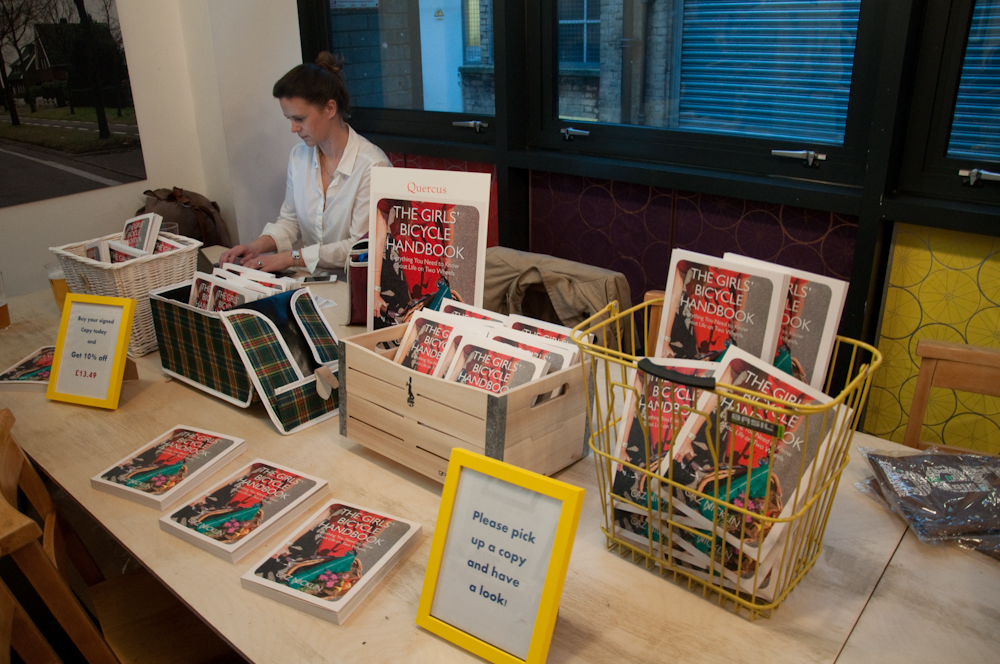 Lyndsay and Andy from Bern rock up with a selection of the new Bern helmets for people to try on. Bern were the first company I worked with when I set up Cyclechic so was great to have them on board.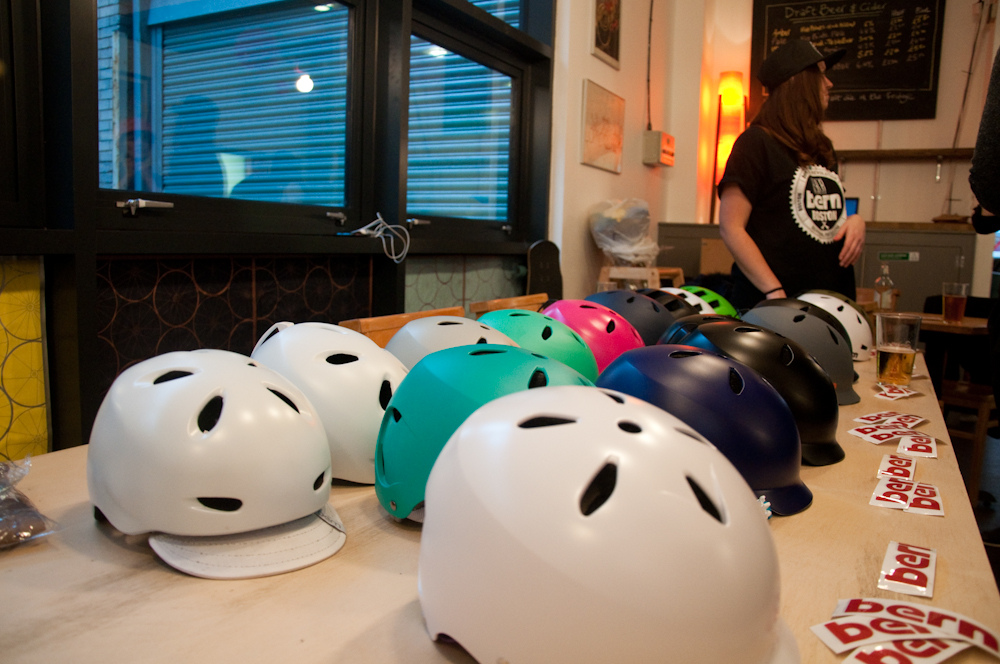 People start to arrive…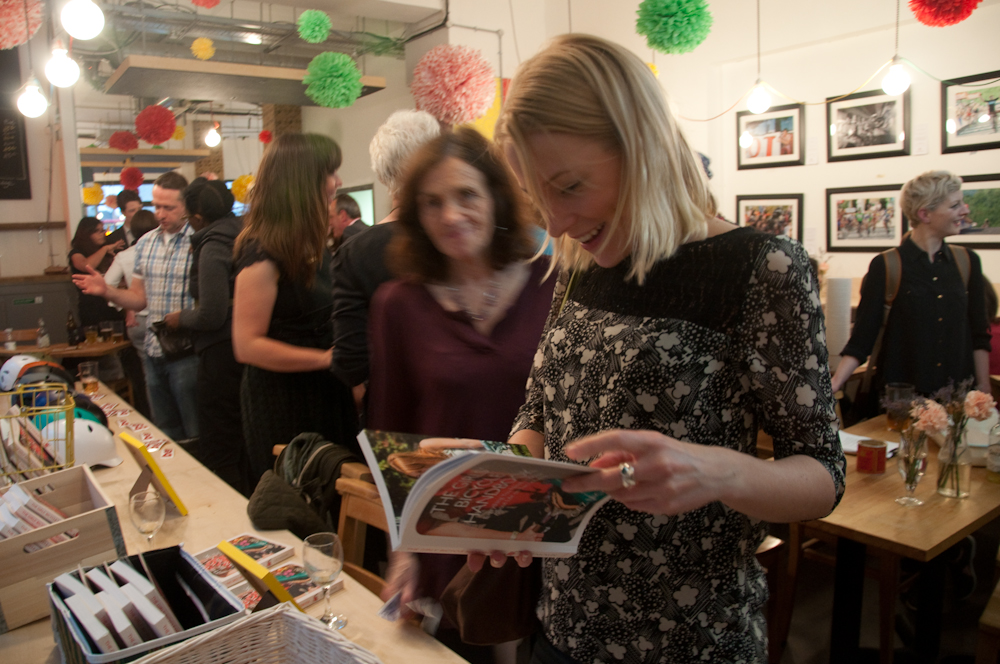 The ever-stylish Sian from Bobbin comes bringing flowers. Sian and I met  way back when we were both starting out so we share a moment.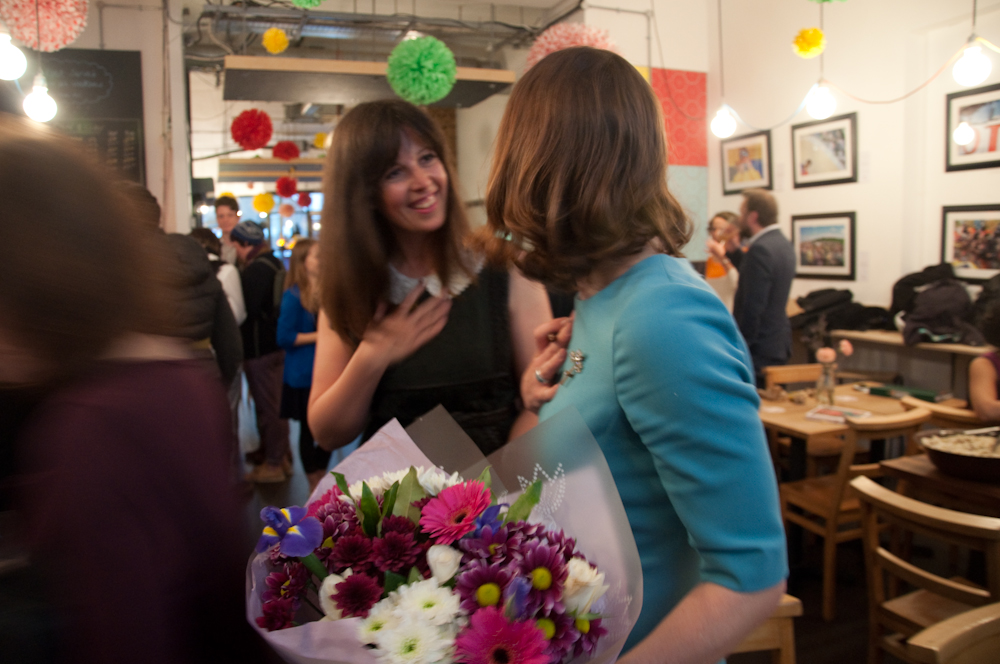 There are kisses (and who says the cycling industry lacks glamour?!)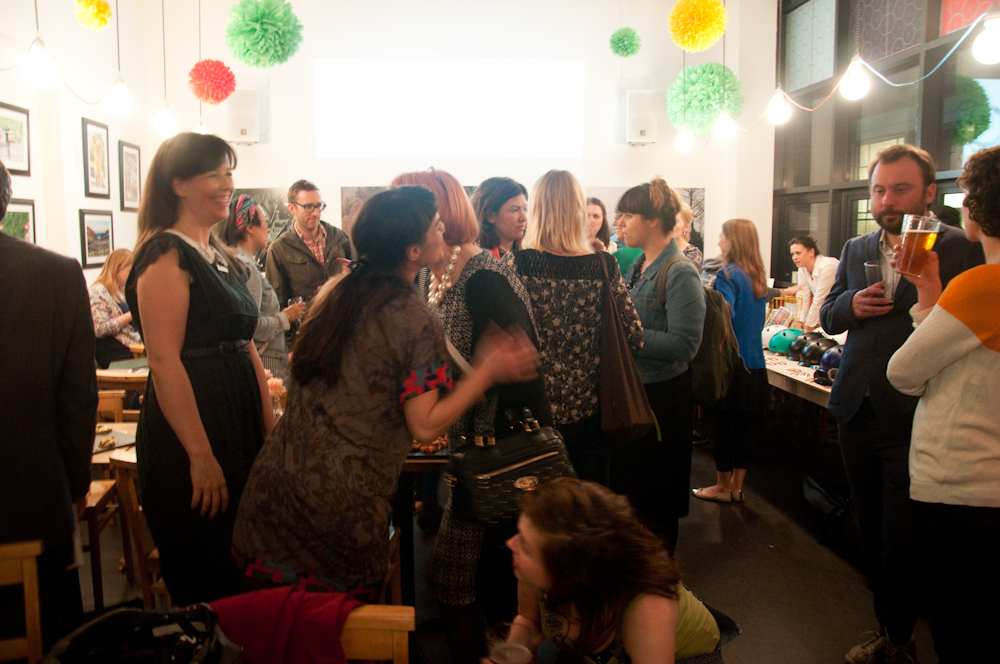 My mum arrives in full support as always. Thanks Mamma (and the talented Rachel from Michaux in the background).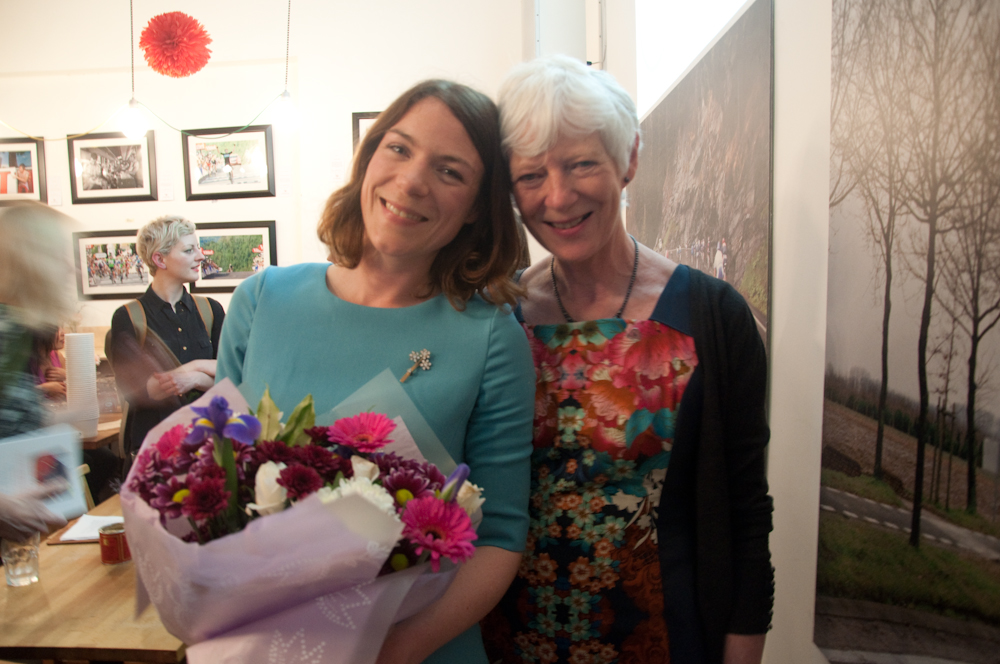 My wonderful Editor Kerry says a few things…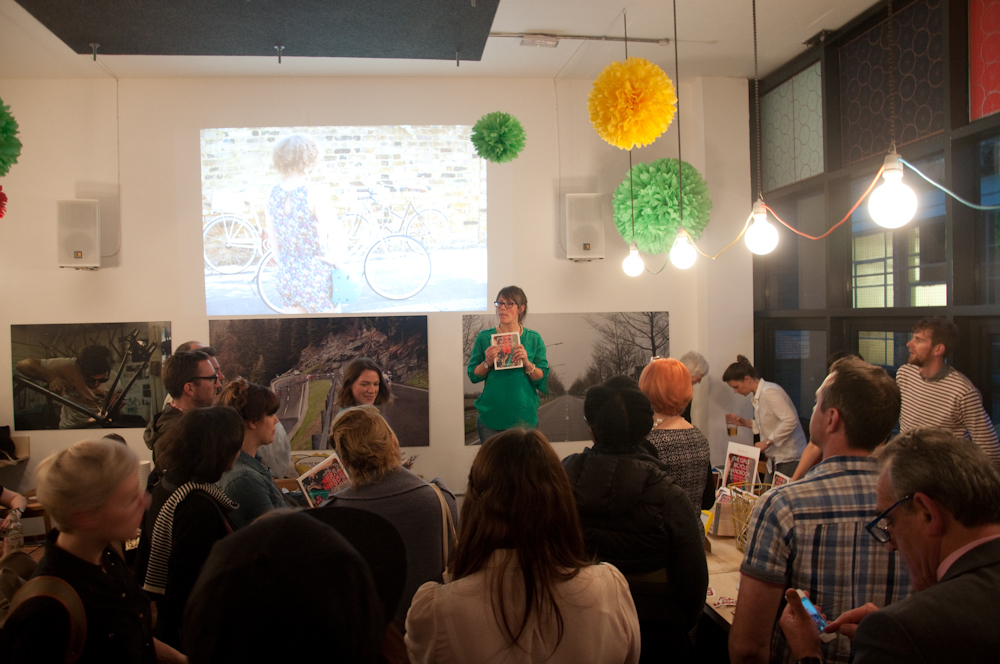 I say a few things…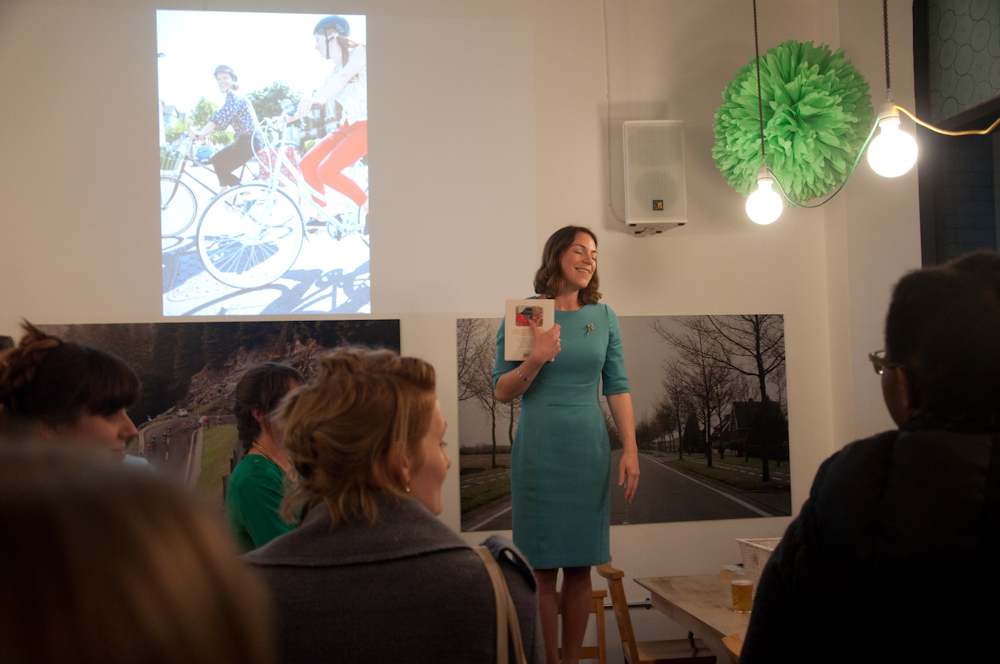 And then every one gets on with drinking and chatting. It did genuinly feel like a sociable night, people came, people mingled. So it was not neccessary for me to run away and get drunk in the pub, phewy!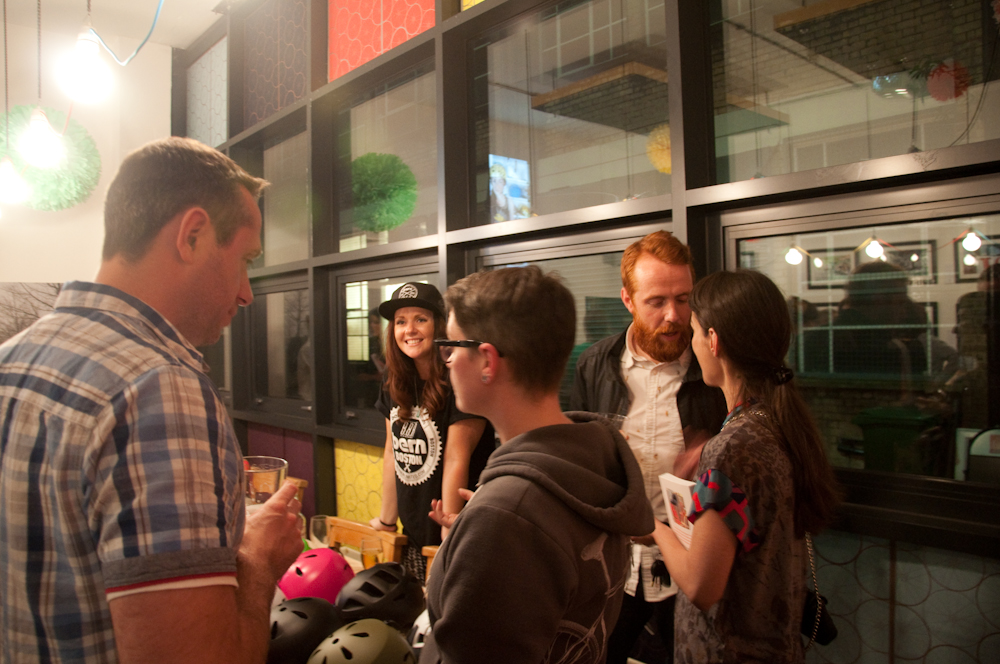 And of course no book launch would be complete without some helmet hijinks…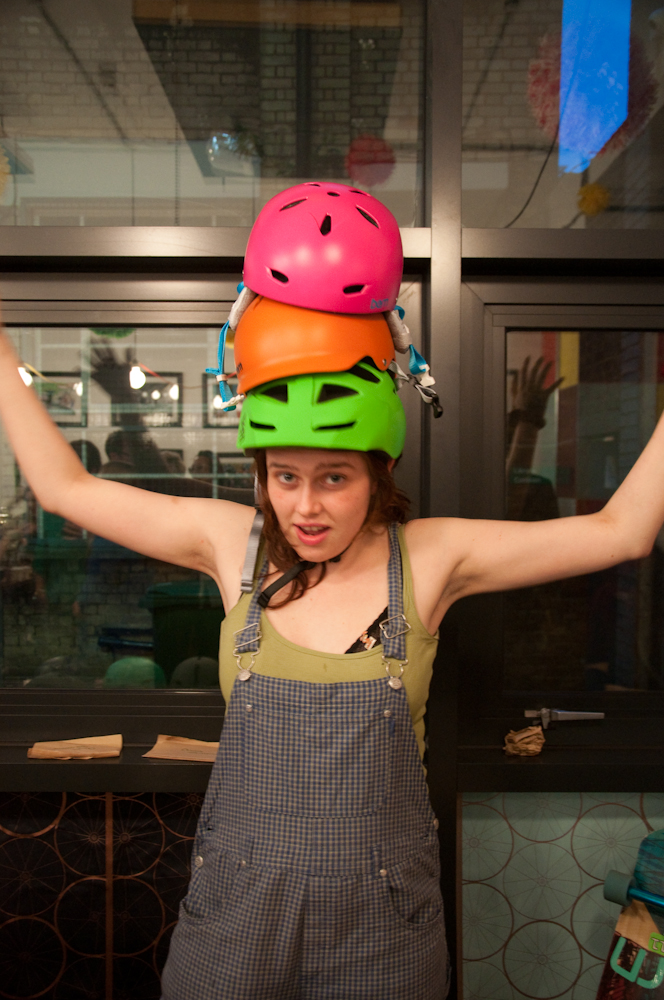 Thanks so much to Look Mum No Hands for looking after us and for everyone to coming along. It really was book launch fun. We even got featured in The Evening Standard social diary section the next day. So showbiz!
If you missed the event and would like a signed copy of the The Girls Bicycle Handbook, you can get one from Cyclechic.co.uk or if you want to check out the new range of Bern helmets, take a look here. Bern Helmets.