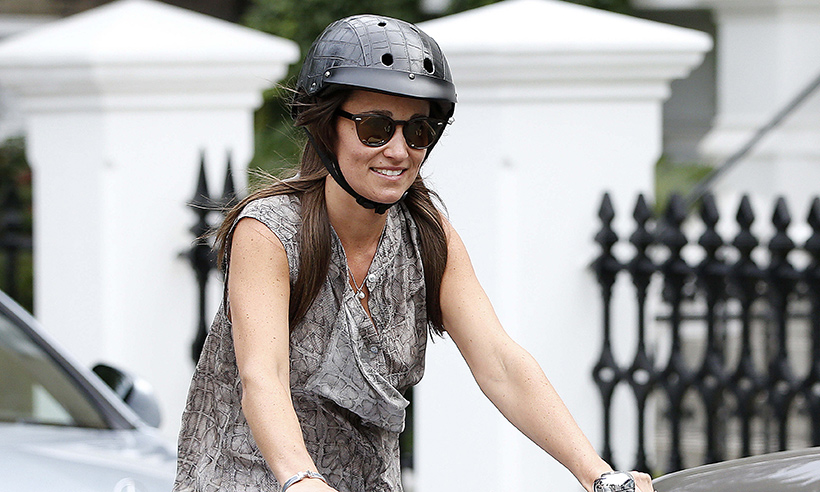 Here at Cyclechic we have a passion for our products and we strive to find things that are truly useful to you, our customers. In the run up to Christmas we thought it might be useful to give you a run down of some of our very faves so that you can put them on your Christmas list or buy with confidence for someone else. 
1. Weathergoods Fur Pogies £29 – For those who like to cycle all year round BUT don't like cold hands, the Fur Pogies from Swedesh company Weathergoods are ideal. They are beautifully packaged too so make a lovely gift.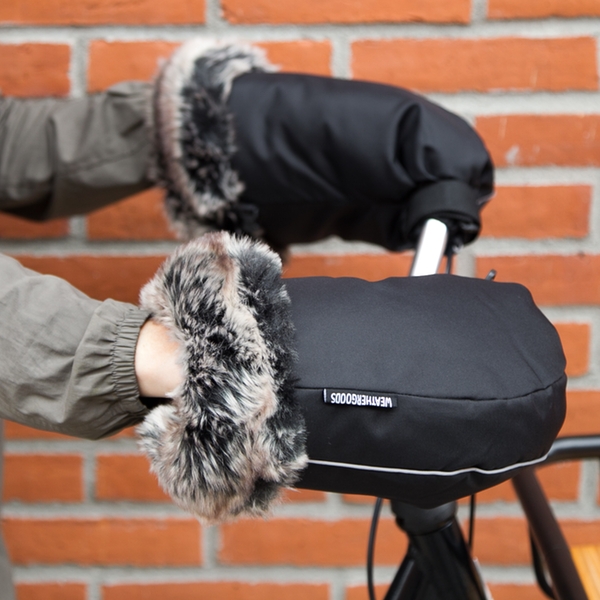 2. Happy Rainy Days Long Raincoat £124.99 – We took a chance on these coats last year and are so glad we did. They are the best cycling raincoat we have found both for coverage and comfort. Our customer review below says it all. 
Customer Testimonial: Anne M

This long raincoat is just brilliant. The inner skirt is genius for keeping legs dry. Have cycled through heavy downpours this past week yet arrived at work with my dress completely dry. The style is flattering and the colours of navy and red are true to the photo. I wasn't sure if this coat was a justified expense but am so pleased I bought it and think it will give many years of winter cycling comfort.
3. Sawako Furuno Black Crocodile Bike Helmet £98, sported by Pippa Middleton and Lauren Laverne in the past and continues to be best seller!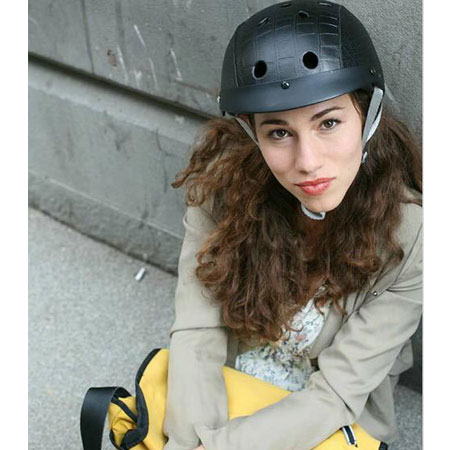 4. Findra Neckwarmer £30 – These are new but have been flyng out of the door. In the words of loyal customer Emily Thompson, who covers a lot of miles on her bike, 'Snoods are so ace for cycling and the Findra neckwarmer is so soft and lovely!"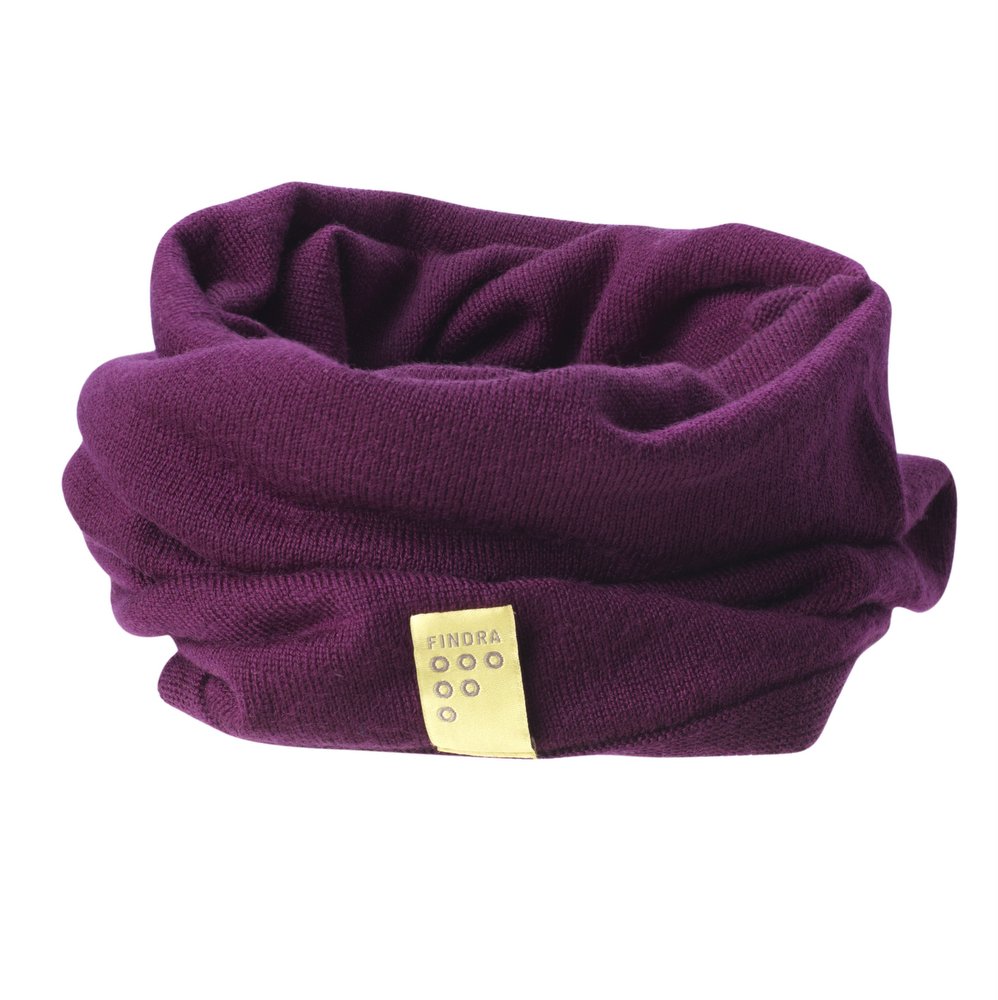 5. Linus Sac £59.99 – Our all time best-selling bike pannier, a classic bag that hooks onto the rear rack in seconds. It's a no brainer for commuting or running errands around town.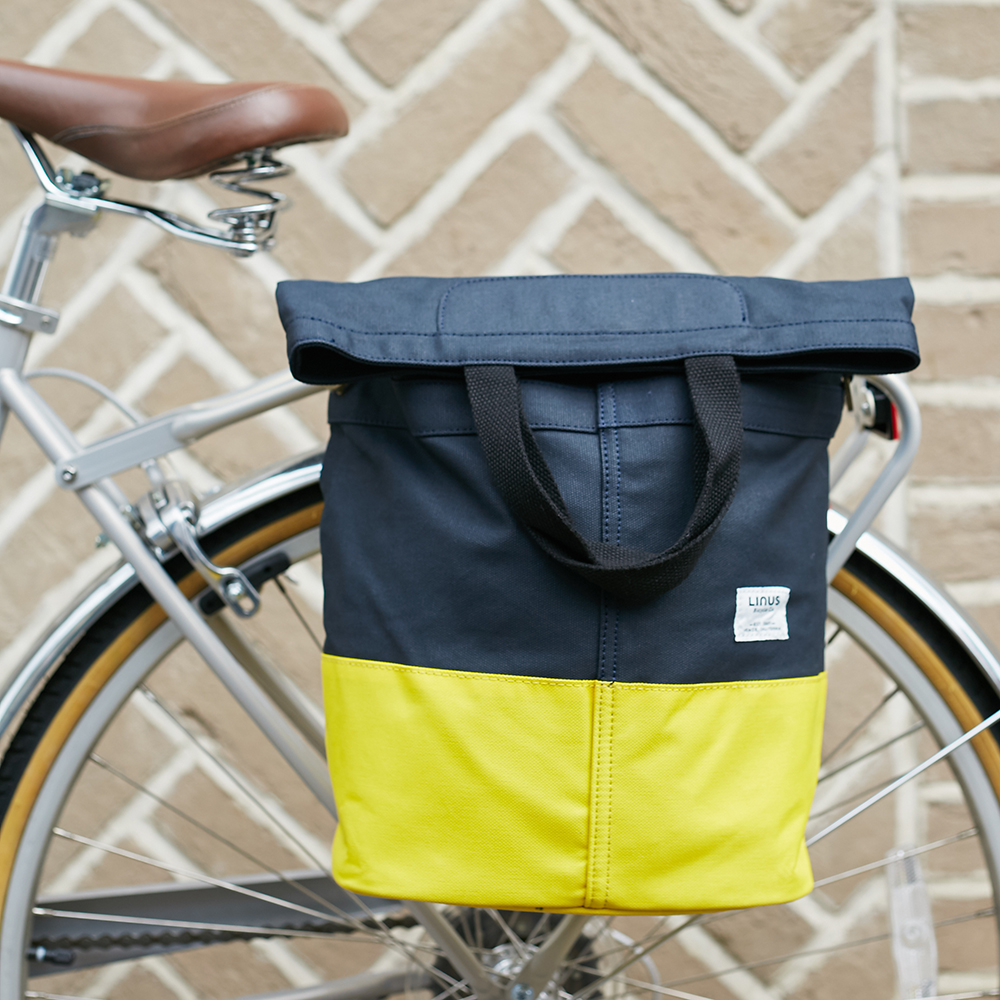 6. The Thousand Helmets £85-£92.50 – The most stylish helmet in town – it's been featured in The Telegraph and The Observer and on many of our customers heads!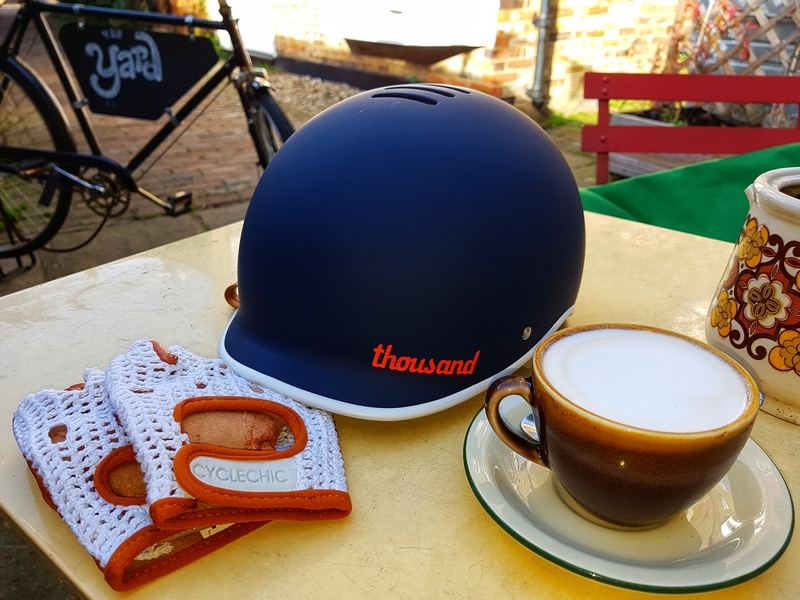 Customer Testimonial: Bronwen Steele

The Thousand helmet is very adorable and has elicited much admiration from people. Being able to lock it to my bike through the pop out logo on the helmet is really handy too. It's nice to have a helmet I feel attractive in!
7. Polar Duck Down Jackets £79.99 – Really warm, really light and packs away into a tiny bag. We absolutley love these jackets and have had some great feedback from customers that they are perfect for on and off the bike.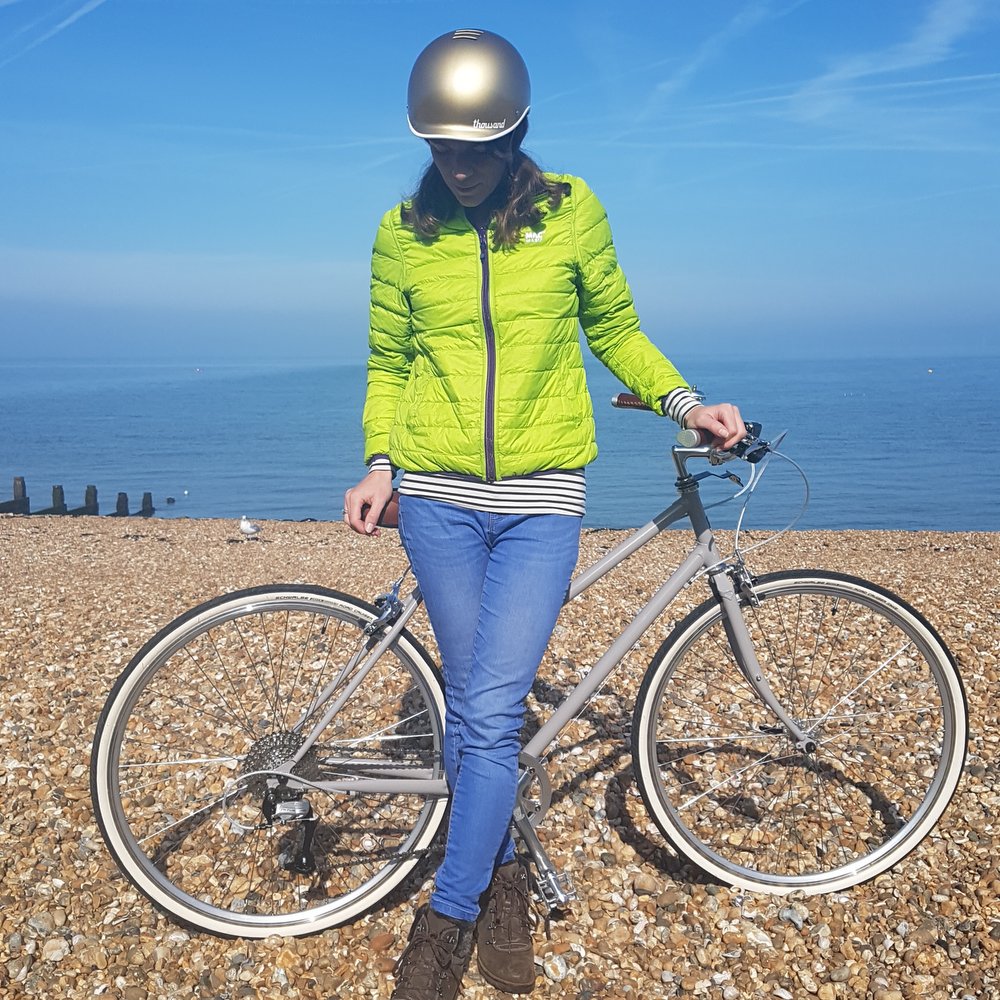 8. Kingston Boho Helmet £29.99 – Afforable and very cute. Lots of you are keeping your heads safe and rocking some boho style.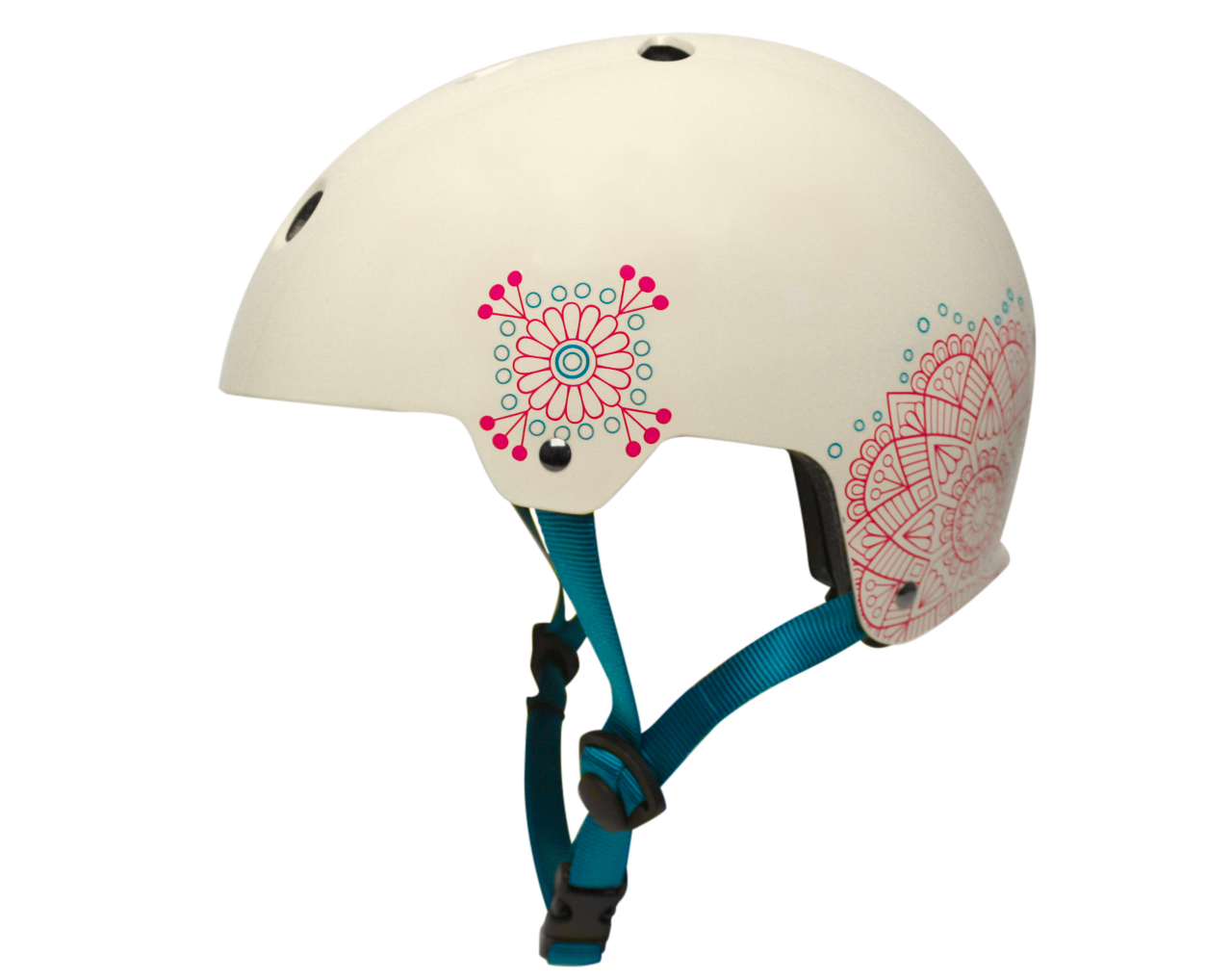 9. Bungee Cargo Net £8.99 – We love a practical product! The bungee net is ideal for getting large loads on your bike easily. Perfect if you do your grocery shop on your bike.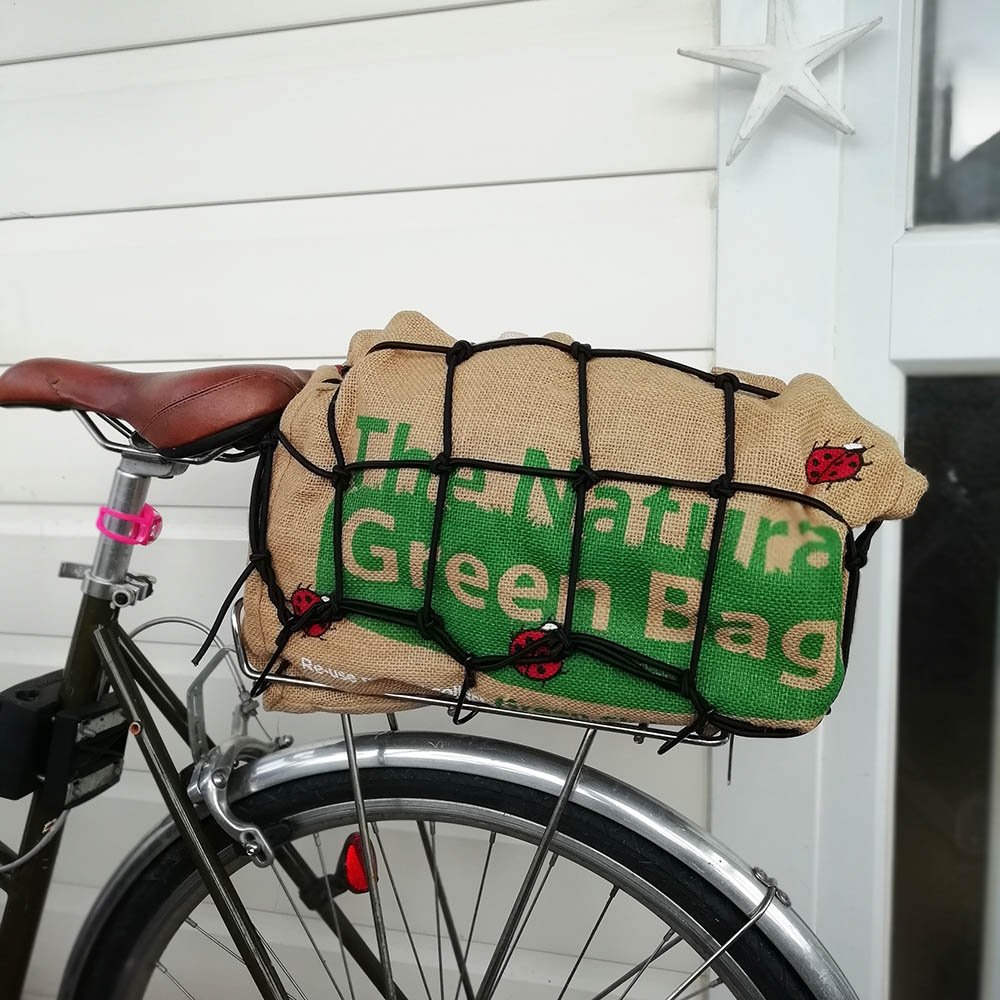 10. Heart Spoke Reflector –  A great safety aid and a lovely gift idea. Lots of you have bought these for yourselves and your cycling loved ones which speaks volumes about what a lovely lot you are.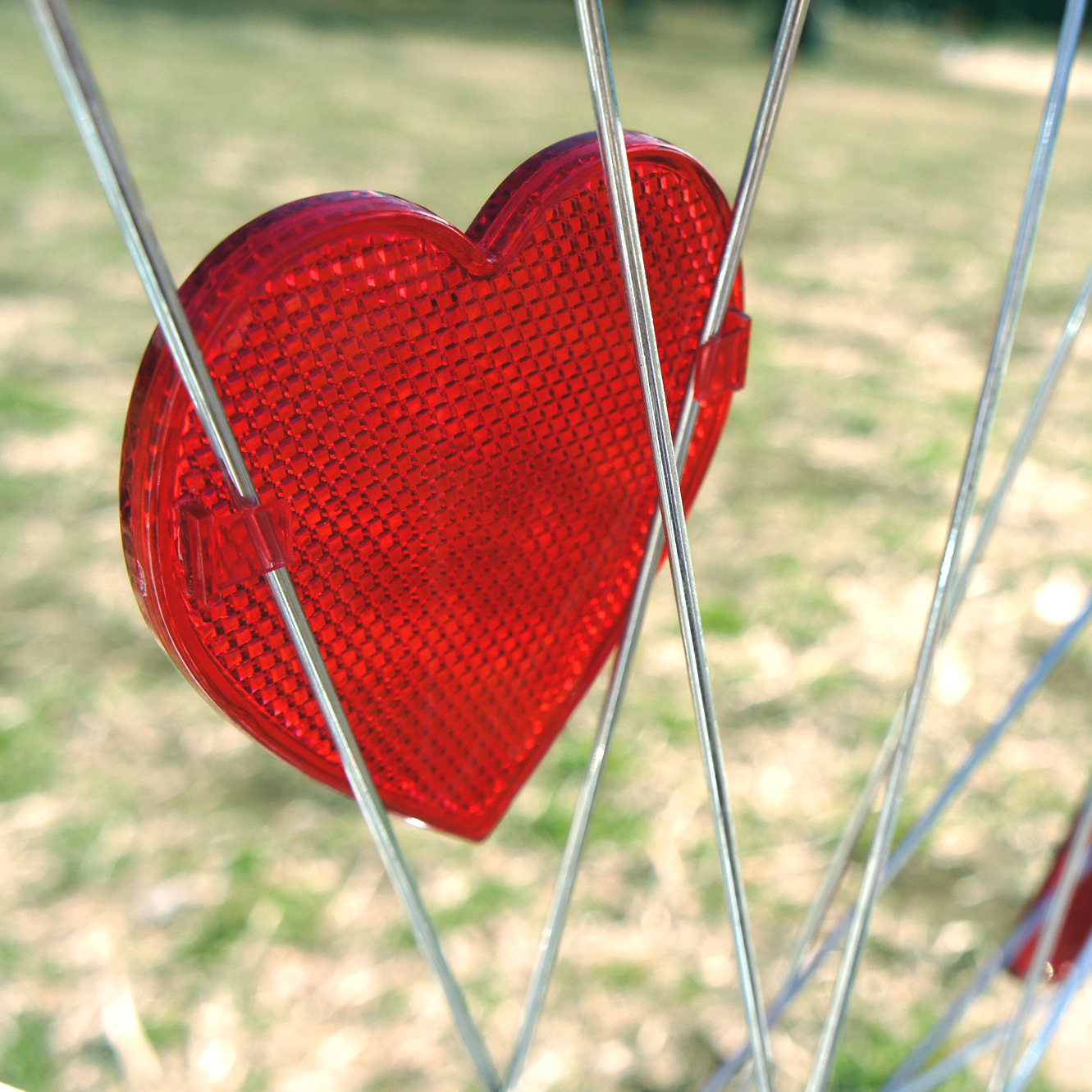 A bit about us: We cycle because it makes us feel good. It goes deeper than just getting from A to B (although its very useful for that too), it's about how it make us feel, getting exercise, getting out in the fesh air, whatever the weather. It's about breaking free from the desk, the laptop, the kids, the hum drum and the daily grind.
It's about clearing our minds and feeling radiant, feeling energised and replacing pasty faces with glowing cheeks.
We want to help women overcome the  barriers to cycling so they can enjoy the benefits. And we hope both our message and our products will help with that journey!