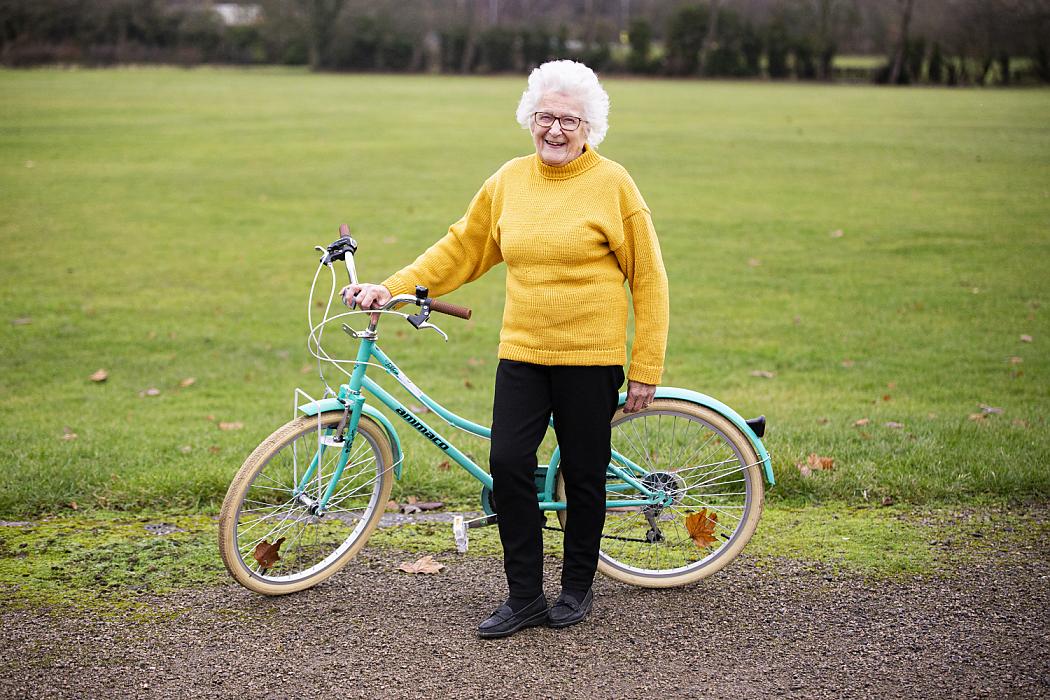 We absolutely love the story of Joan and how she got back into cycling at the age of 87 through Cycling UK's Big Bike Revival project. One thing I've always loved about cycling is its ability to bring joy to people of all ages. Whether you're a 2- year-old whizzing on a balance bike or a 92-year-old with a sense of adventure, cycling has something to offer you. 
Joan, from Walsall, heard about a Big Bike Revival event locally and decided to pop along with a friend. Since then she has joined a Community Cycle Club and received help and advice on getting a bike that was right for her. And Joan, we absolutely love your choice of color. 
Joan had not cycled since she was a teen and has thoroughly enjoyed getting back into it and has made lots of new friends in the process. She was also awarded a yellow jersey from Cycling UK for being a role model to others. You can read Joan's full story here and see other inspirational case studies of people who have rediscovered cycling. 
The Big Bike Revival is set for its 5th year this year and will run events all over the country. The aim of BBR is to help people get over some of the practical barriers to getting on their bike; offering cycle training, advice on buying a bike and bike maintenance and giving people that supportive push they need. Learn more about the Big Bike Revival here. 
Good luck with your year ahead of cycling, Joan, you are a true inspiration!