Calling women everywhere who are ready to get on their bikes this spring! Did you know there are hundreds of fabulous women's cycling groups around the country, ready to welcome you?
With International Women's Day on 8th March, we decided to celebrate as many of these groups as we can. Their stories are about confidence, community, fun and, almost always – cake! 
Today we're kicking off with a fabulous community cycling organisation based in Yorkshire…
One Vision – Two Wheels – Three Women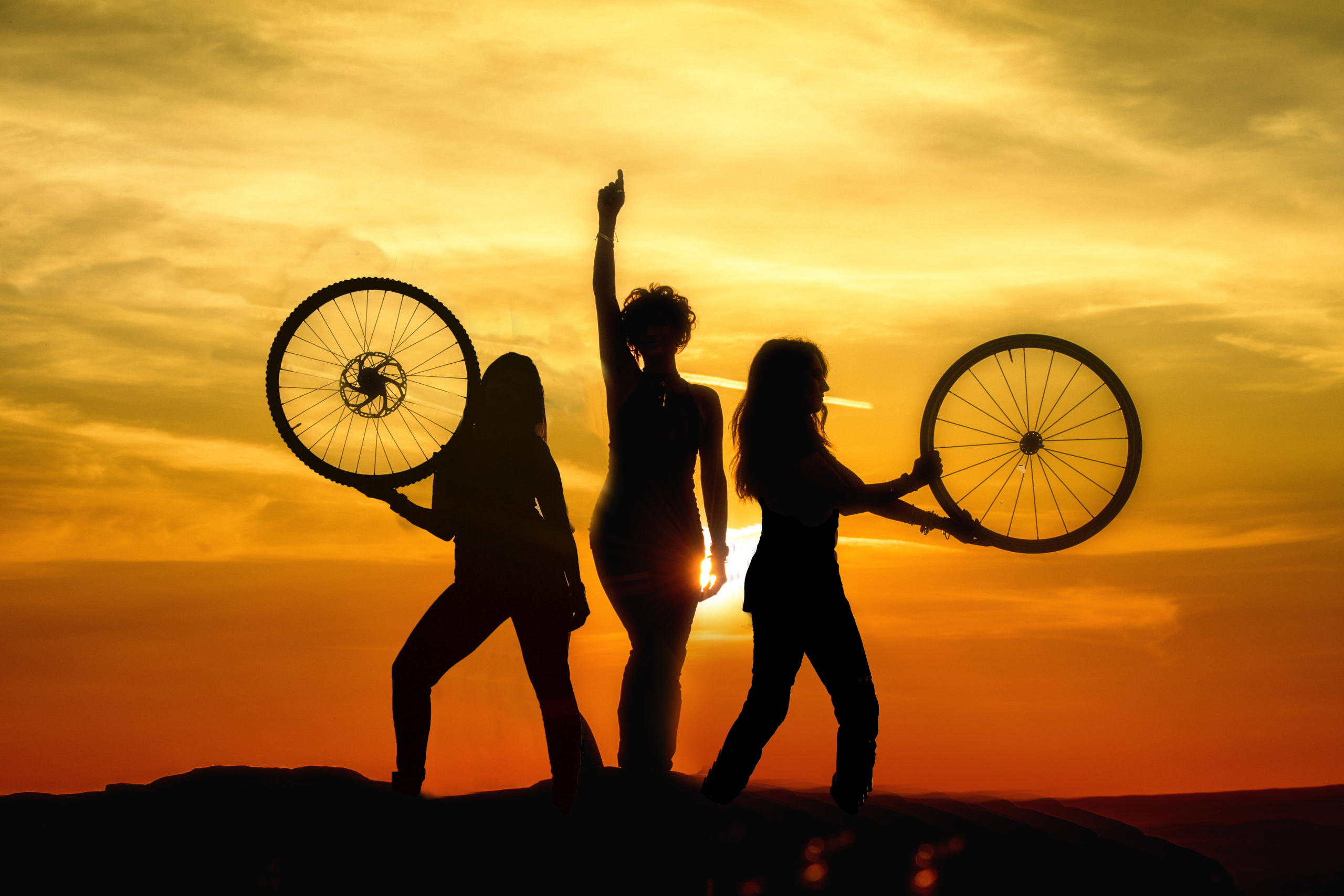 There is so much that is inspiring about Hop On that it's hard to know where to begin! They're a community cycling organisation based in Bradford, founded by three women: Fozia Naseem, Shahida Kishver and Najma Khan. Their vision is huge – by giving women and girls confidence in themselves, they seek to empower and inspire whole communities, not just in Bradford, but across the globe. When Fozia told us about Hop On's work, and how it all began, we could see how the vision is already becoming reality.
"I was working as a cycling instructor for kids and adults in Kirklees, and I stood out because it was a rare sight to see a woman from the south Asian community on a bike. Shortly after, I persuaded my friend Shahida to qualify as an instructor to join me as there was a position available. The news travelled in the local community from where The Al Hikmah community centre in Batley tracked us down and asked if we could run a cycling group for a bunch of ladies they had there – all from a south Asian background, the majority of them wore the niqab, and on the whole horrified at the idea of cycling in public! So we started off indoors in a big hall and they loved it. Eventually we managed to coax them into the car park and their reactions were fabulous – feeling the wind blowing across their faces, they were like kids playing – they said "Why have we never done this before?!" Getting them to the next stage – cycling in public – was a challenge. They were very reluctant, thinking they would be laughed at and hear racist comments. But we convinced them to try and took them along the Greenway. The reaction from the white community along the route was so positive – people were clapping and cheering – it was a marvellous moment."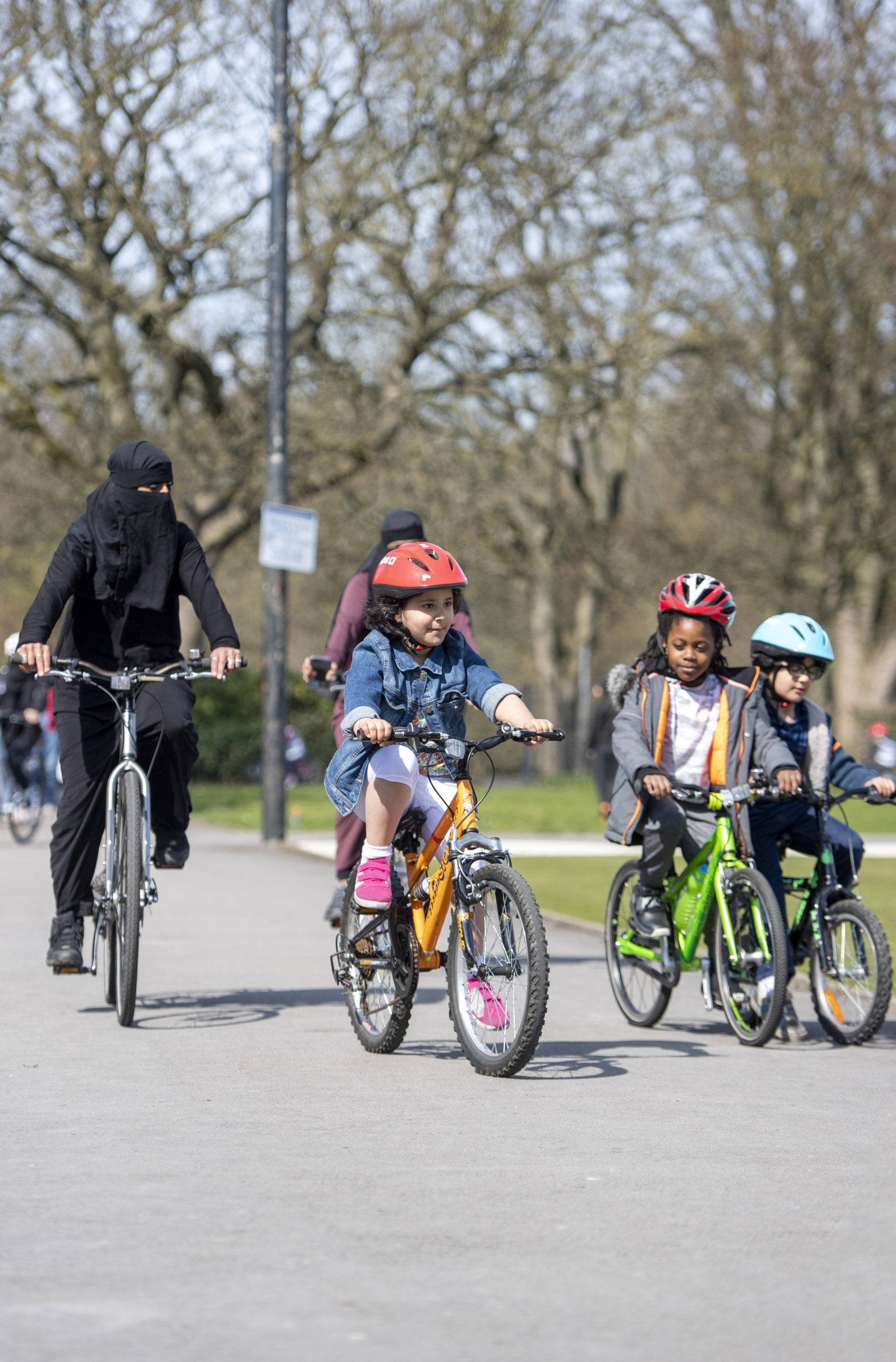 Fozia and Shahida were so inspired and having so much fun that they decided to team up with the third cycling pal, Najma, and the three went on to organise more rides, as well as coaching and started sessions in Bradford as well as Kirklees (They were nicknamed the 'bike whisperers' by one grateful Mum whose kids had learnt to ride after just 30 mins with Fozia).
Women's empowerment is central to Hop On's vision and is demonstrated in how women are the driving force – not only the three women founders, but also the women who come first for themselves, then encourage their families and their wider community to join them.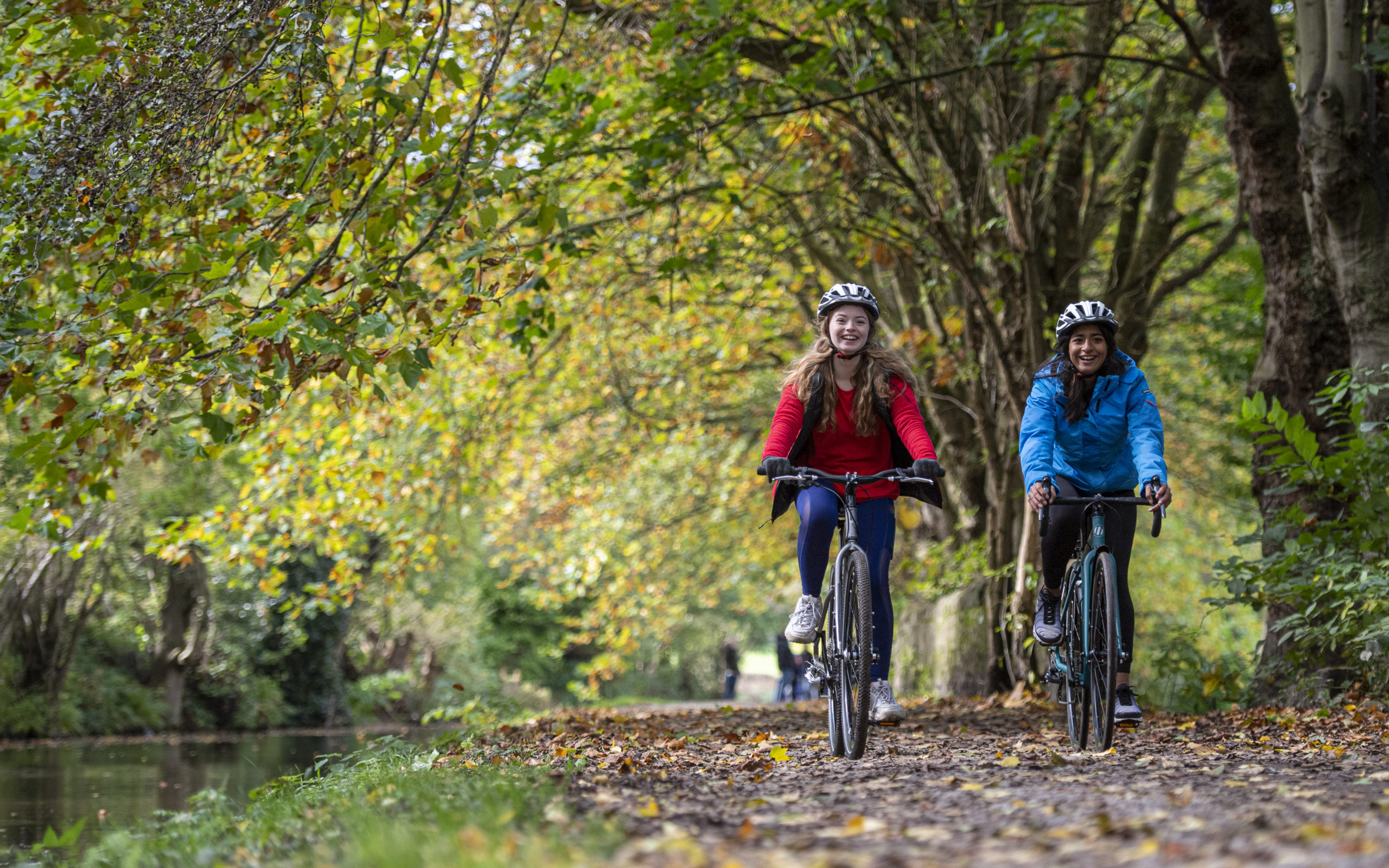 "The biggest benefit is the new friendships, and the integration of the community. White and south Asian women in our group get together now for dinners, sharing recipe tips – baking bread and making bhajis. We would love to see even more women and families from both communities joining us"
Hop On run bicycle training for beginner and returning riders, as well as guided rides at the Spen Valley Greenway and the Shipley Cycleway. Check out their brilliant website here to read more.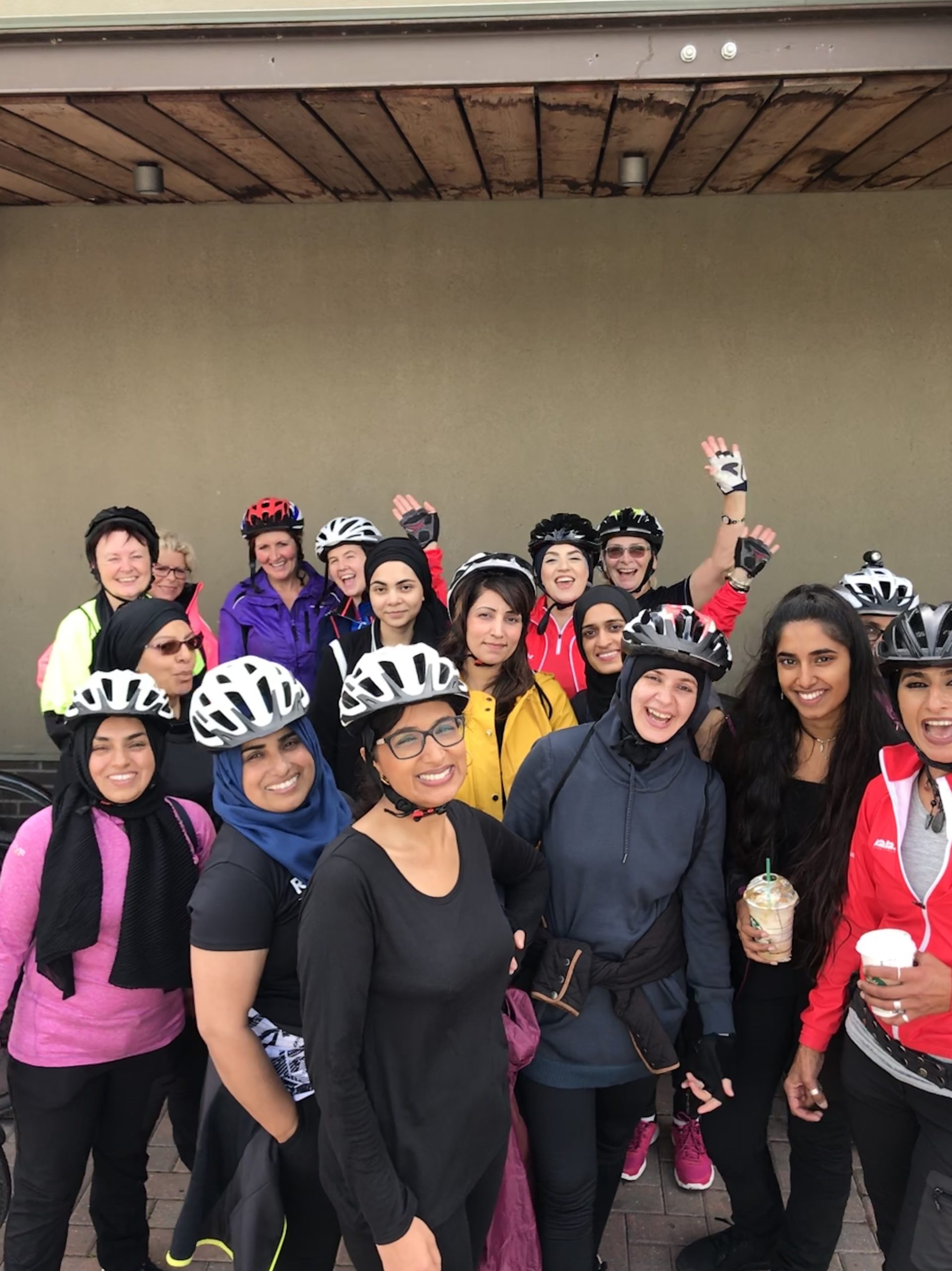 Feeling inspired? Go and take a look at the Cycling UK website to find your local group – there are hundreds of groups around the country for beginners and returning women cyclists.  And how about a new helmet or cycling jacket for spring? Throughout March we are offering a 10% discount on all our products – enter the code TOGETHER10 at the check out to claim it.