There's change afoot in my little market town of Faversham, Kent. As of Friday 18th September 2020, a town-wide 20 MPH speed limit will be introduced.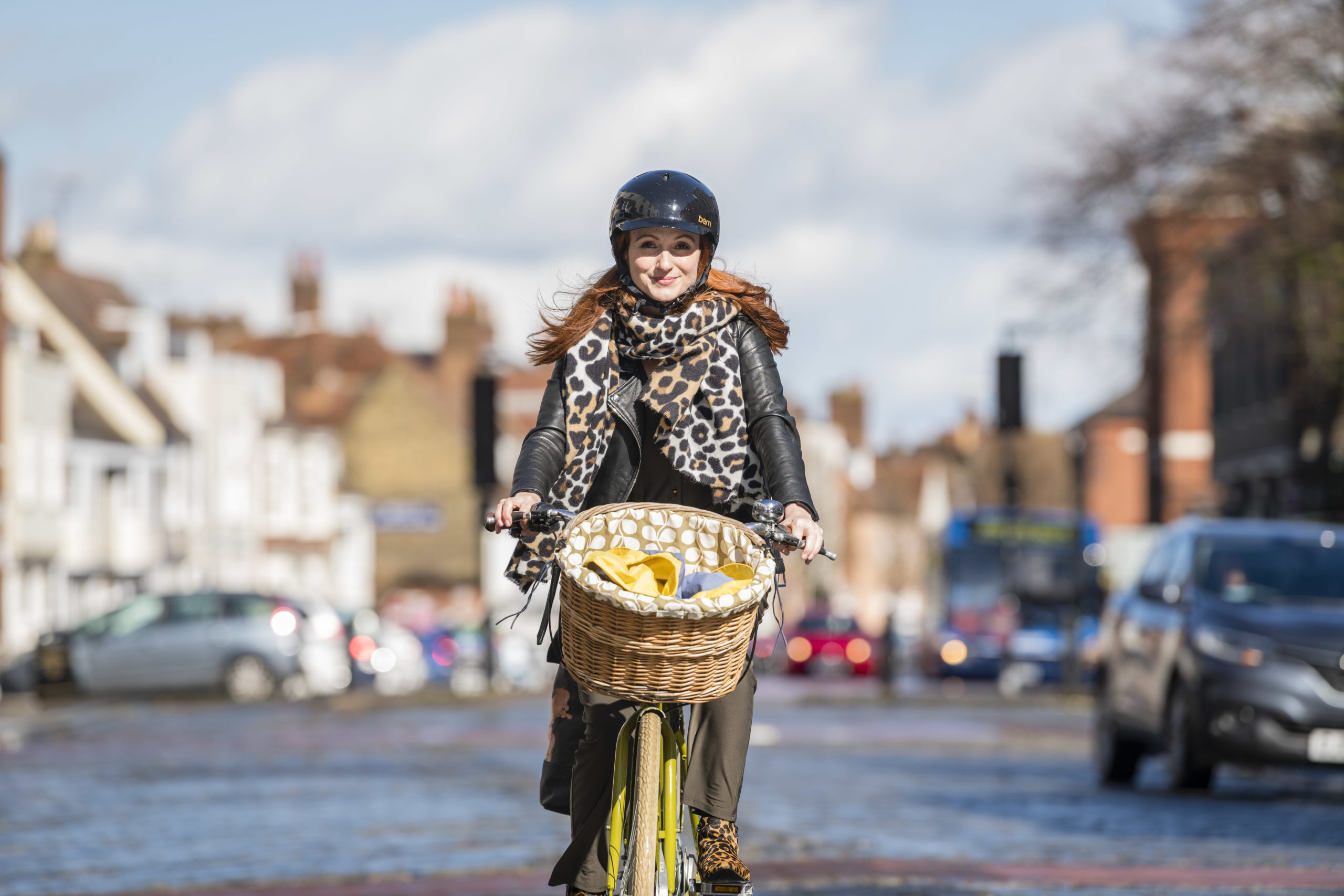 When I first heard about the scheme to make all of Faversham a 20 MPH limit, I didn't fully appreciate all the benefits. Improved safety is clear. Pedestrians are five times more likely to survive being hit at 20 MPH than they are at 30 MPH. And as a mum to a hyperactive, scooter-mad three-year-old, this benefit is immediately obvious and real to me. But the wider advantages — of improving people's health and fighting climate change — took me longer to understand.
During lockdown, we saw a clear correlation between less traffic on the streets and an increase in cycling. And from my experience talking to many women about cycling, the main factor that puts them off is fear of cycling in traffic.
Whilst the 20 MPH limit doesn't clear all the traffic off the roads, it does make it safer and less daunting to cycle by slowing it down. Increased cycling can quickly build momentum: the more people do it, the more others – who may have been put off in the past – get inspired, gain confidence, and have a go themselves. And as the numbers of cyclists on our streets goes up, the cars go down.
A 20 MPH limit is not the full solution to get more people to cycle but it's a great foundation to build on. And when promoted positively and introduced alongside other interventions, such as cycle training, cycle lanes and well-thought-out cycle parking and facilities, it has been proven to change behaviour and achieve modal shift in places such as Waltham Forest and Bristol.
So, for those who are feeling like the 20 MPH limit is an inconvenient restriction, it's important to think about what it might enable over time for a town. Fewer cars, more cycling and walking, healthier people, less pollution, and a move towards a forward-thinking, greener transport system that is reacting to the threat of climate change rather burying its head in the sand.
A campaign for the scheme was instigated five years ago by the passionate community group "20's Plenty for Faversham". Their motivation was to make Faversham a better place to live in and they involved leading transport planner, Phil Jones, to draw up the plans. The Town Council are now on board and, with some funding from the Emergency Active Travel Fund, the scheme has finally come to fruition. As I cycled home today, they were literally applying the paint on the road by my house. Exciting stuff.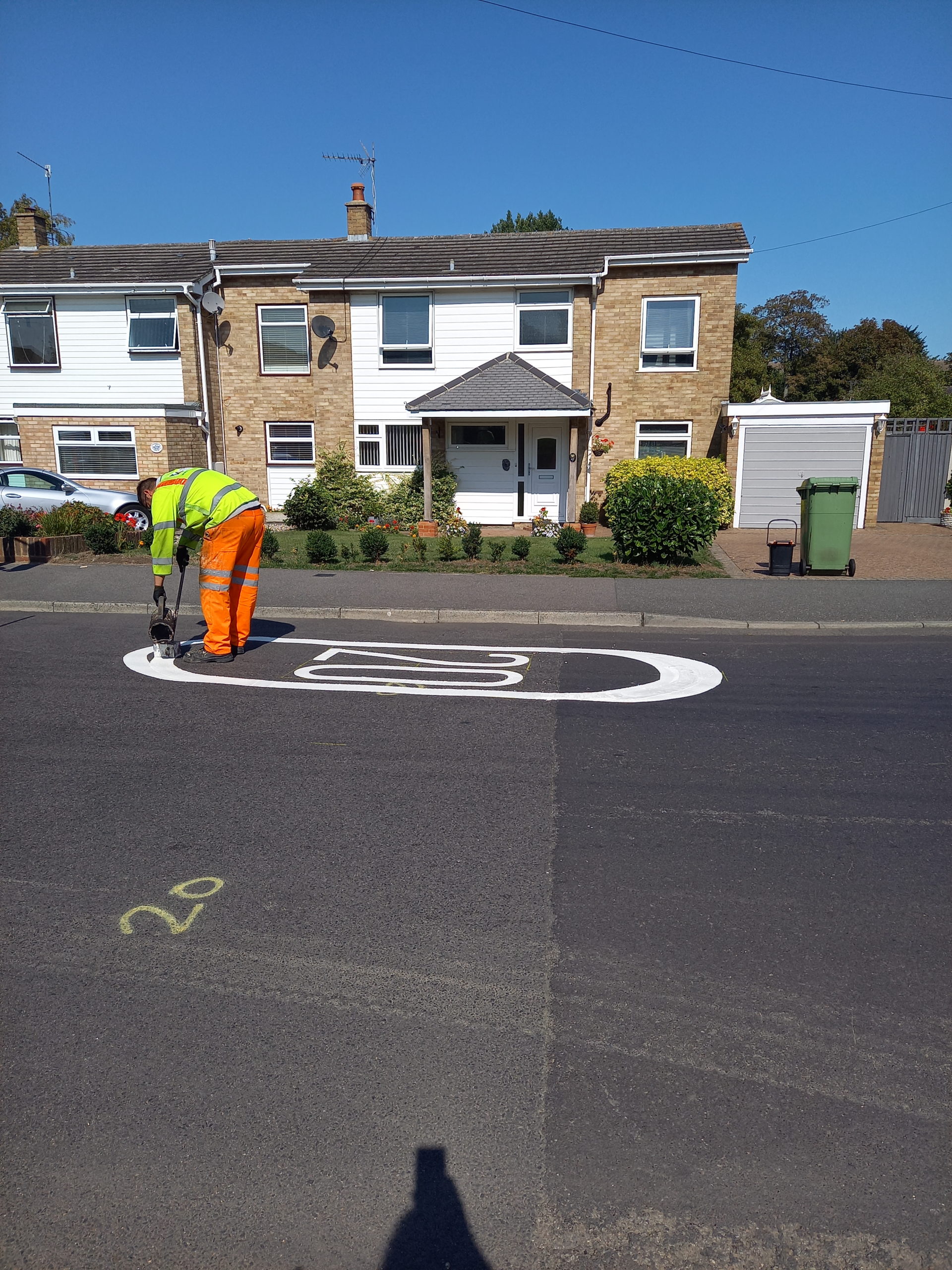 It's a big step forward but it's still only a trial, so it's really important that residents who care about making Faversham safer, cleaner and healthier register their support on the Kent County Council consultation page. From there you will be guided to sign up and fill out a questionnaire. 
But it doesn't end here. This is the beginning of a wider project to make Faversham safer for cycling and walking. And residents, you can make your view on streets of Faversham heard via the Common Place app. This is a really easy-to-use platform that allows you to pinpoint problem areas and explain what your issues are with them.
Faversham Town Council are planning events to complement the scheme and encourage more cycling, the first being Cycle Training at West Faversham Community Centre on Sunday 20th September and 4th and 20th October. If your cycling skills are a little rusty, I can highly recommend having a training session. Contact reception at the comminty centre to book, bookings@westfavershamca.org. 10am for learn to ride session and 12.15 for confident road cycling session. And its only £10 a session. 
Faversham has so much potential for increased active travel. The go-live date this week feels like the start of an exciting shift in both our community and our transport system.