We wrote this blog post about bike baskets back in 2014 and lots of people seem to read it, yay! So we thought would update it and repost. 
Many of you may be shopping by bike to avoid public transport or to get some exercise so we thought it might be a good time to re-release our best bike basket knowledge.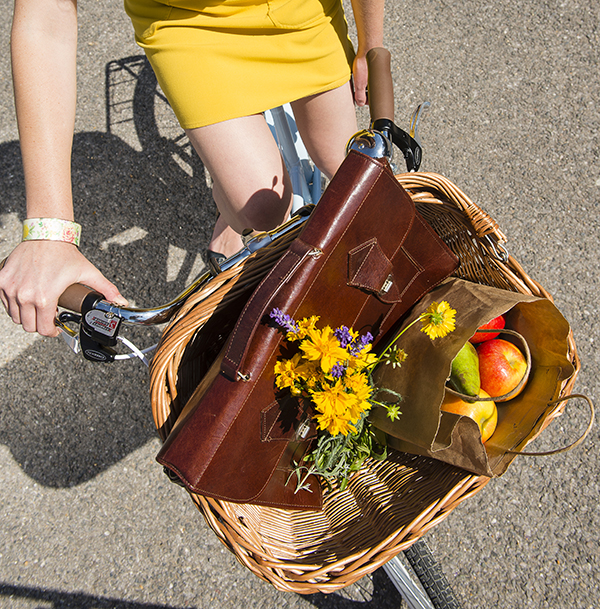 A basket can be a great addition to your bike. Whether you're piling it high with fresh veg and French sticks or, more realistically, throwing your handbag in it on your way to work, a basket can be a practical choice that will add heaps of character to your bike.
If your bike is currently basketless, do not fear; there are plenty of options to choose from. The best bikes for attaching baskets to are utility bikes or city hybrids, as there is more space between the handlebars and the front wheel and less chance of the brake cables getting in the way.
Wicker
You can't beat a wicker basket on a bicycle for vintage style. The most common shapes are D, oval or rectangular. The reason bike baskets are often made of wicker is because it is strong and lightweight. Our top three wicker bike baskets are the 1. The Cyclechic Cherry Basket £26, small and sweet, perfect for a few essentials.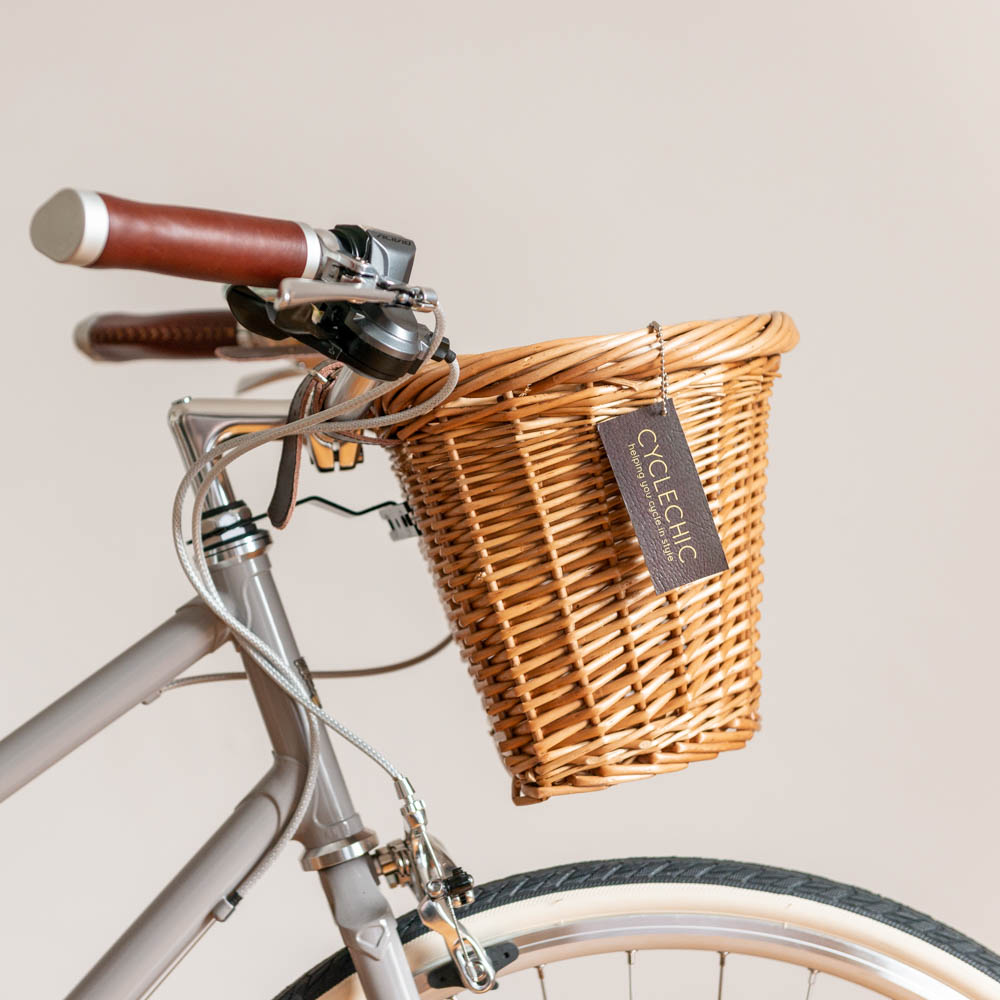 2. The Village Basket £30, this is your classic D shaped basket. Perfect fit for most bike and plenty of space for shopping or kids school bags etc.  
3.The Pot-bellied Basket £42, we just love the shape and it has oodles of space for whatever whimsical things you might want to put in it.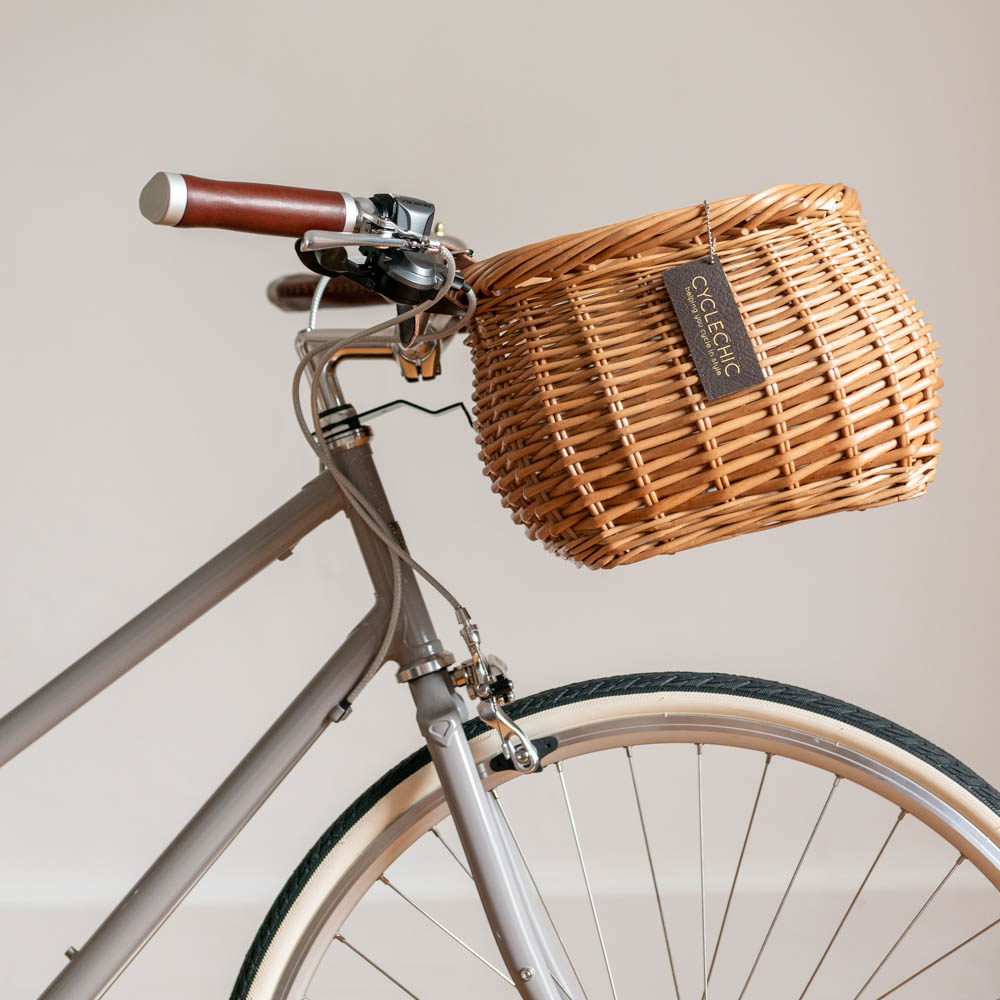 And the Flower Basket £35 is a very manageable size. Still plenty of space for essentails and it has a deeper design to stop things falling out. Pefect for picking up a bunch of your favourite blooms.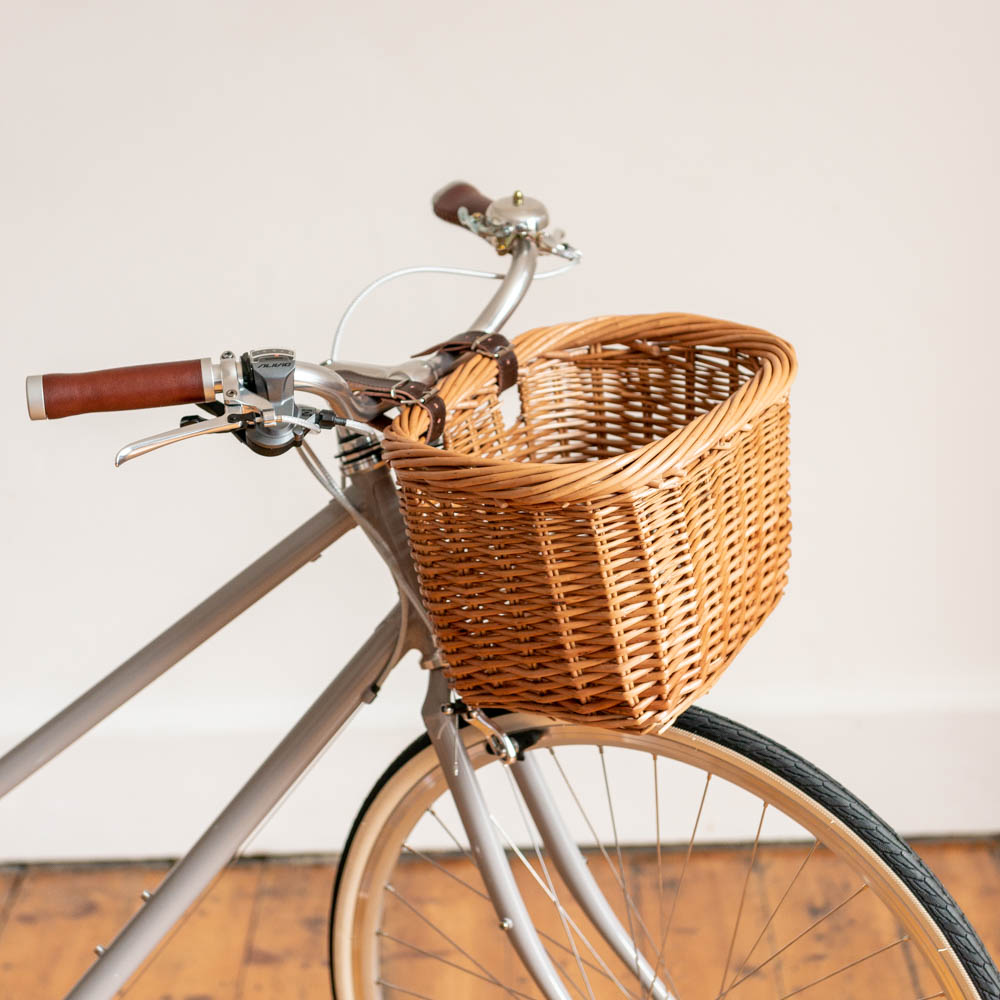 And lastly one of our faves for vintage style, The Cyclechic picnic basket £45, full equipped with two china plates and set sets of knives, fork and spoons, all you need is some tasty food and a bottle of bubbly and you are set.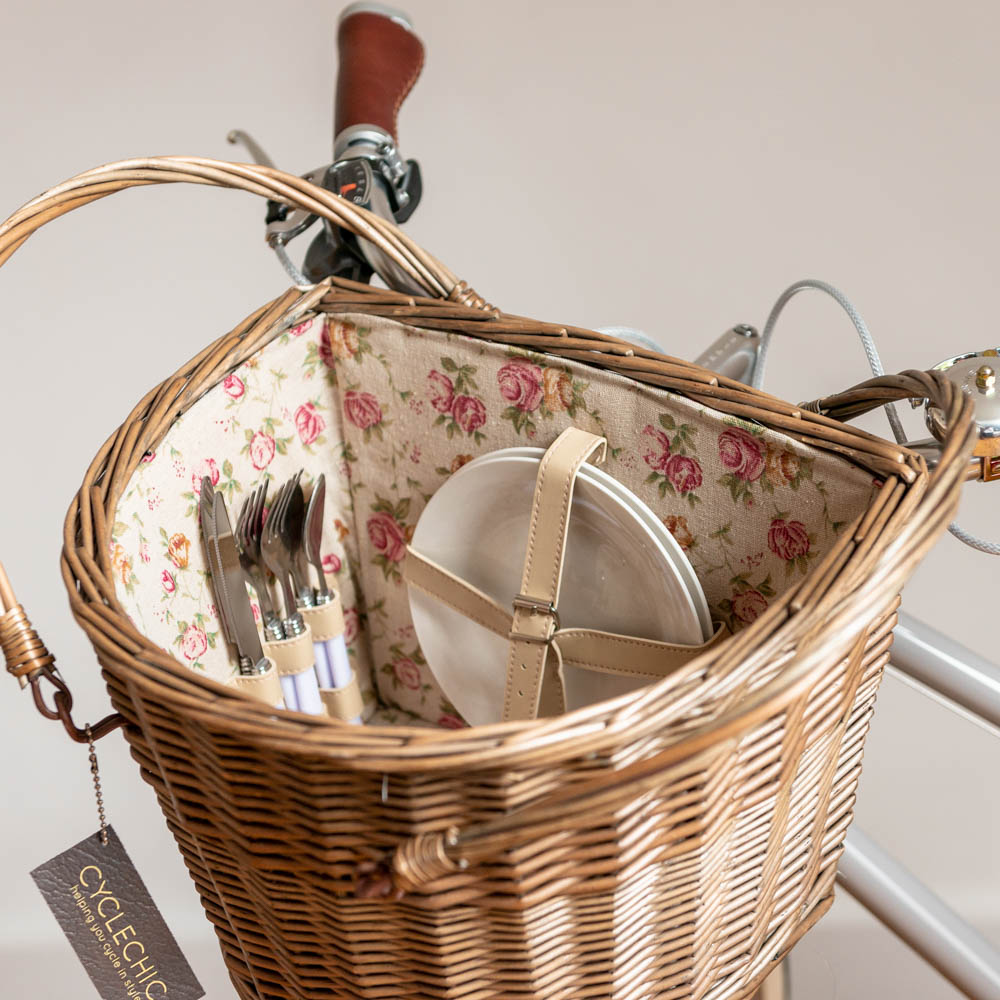 How do they attach to the bike?  These baskets either have two metal hooks that simply hook over the handlebars, or two leather straps that fasten with buckles. This type of wicker basket is very easy to take on and off and works well for light loads. Or if you want to secure it more steadily you can use a Basket Support bracket. This bracket attaches at the front wheel axle then screws into the base on the basket.  It both steadies and secures you basket enabling you to carry more and prevents it from tilting down and squashing your break cables.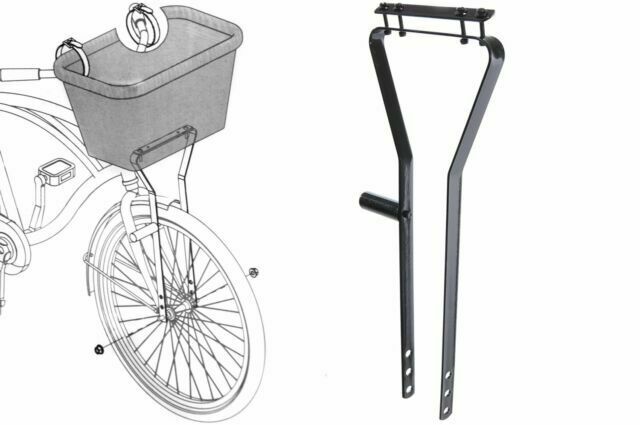 Most wicker baskets don't have ready made holes in the base to accomodate a bracket so you may have to force the screws though. If you feel nervous about doing, take it to you local bike shop, they'll be able to secure it with that proffesional touch. 
You could also try a bracket that attaches to the handlebars. This quick release basket bracket with keep you basket safe and secure and you can remove the basket when you want to.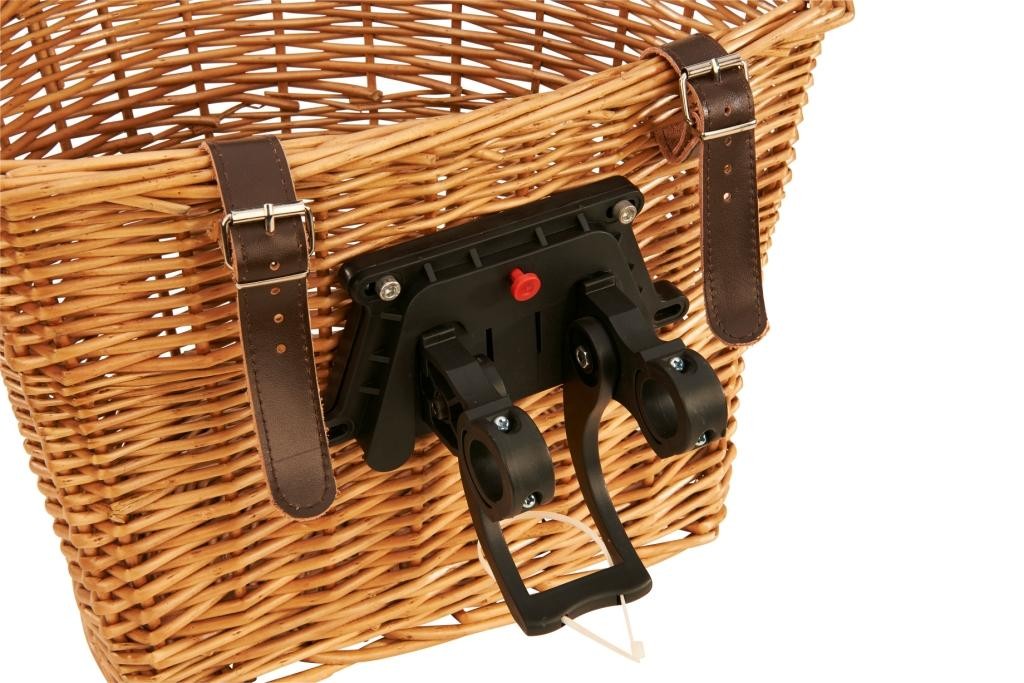 Metal 
Metal baskets can be sturdy, reliable and have an unassuming allure. Being a long time wicker fan, I  recently started using a Wald Grocery Basket £34.99 (pictured below). It has a 50's feel that suits my bike and I have found it unbelievable useful (especially as I have the child seat on the back so can't use panniers). I pile it high with shopping and carry my bag with laptop in it for work and it has never let me down. I would highly recommend The Wald Grocery Bike Basket, if your miss Marple days are over and you are looking for a more no nonsense basket. 
2020 Update: I still use this basket now and it has stood the test of time, over 6 years now – can highly reccomend.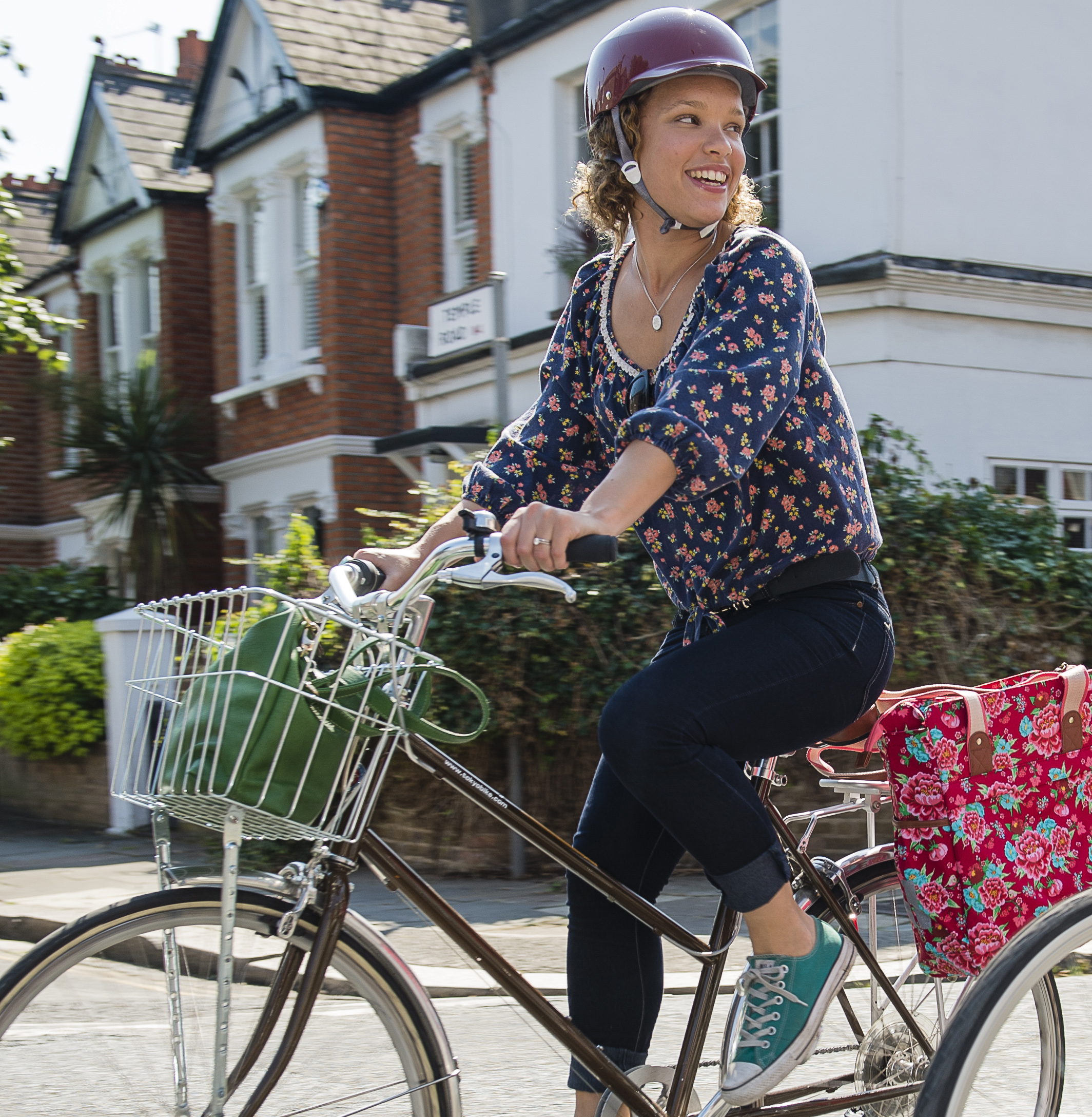 How does it attach to the bike? 
It has two metal clamps that hook over the handlebars and are tightened with a screw and bolt. It then has two metal arms that connect and screw onto the grooves down on your front fork or over the front wheel axle. It is these arms that give the basket extra support and ensure it can carry heavier weights and it will stay in place. 
Crate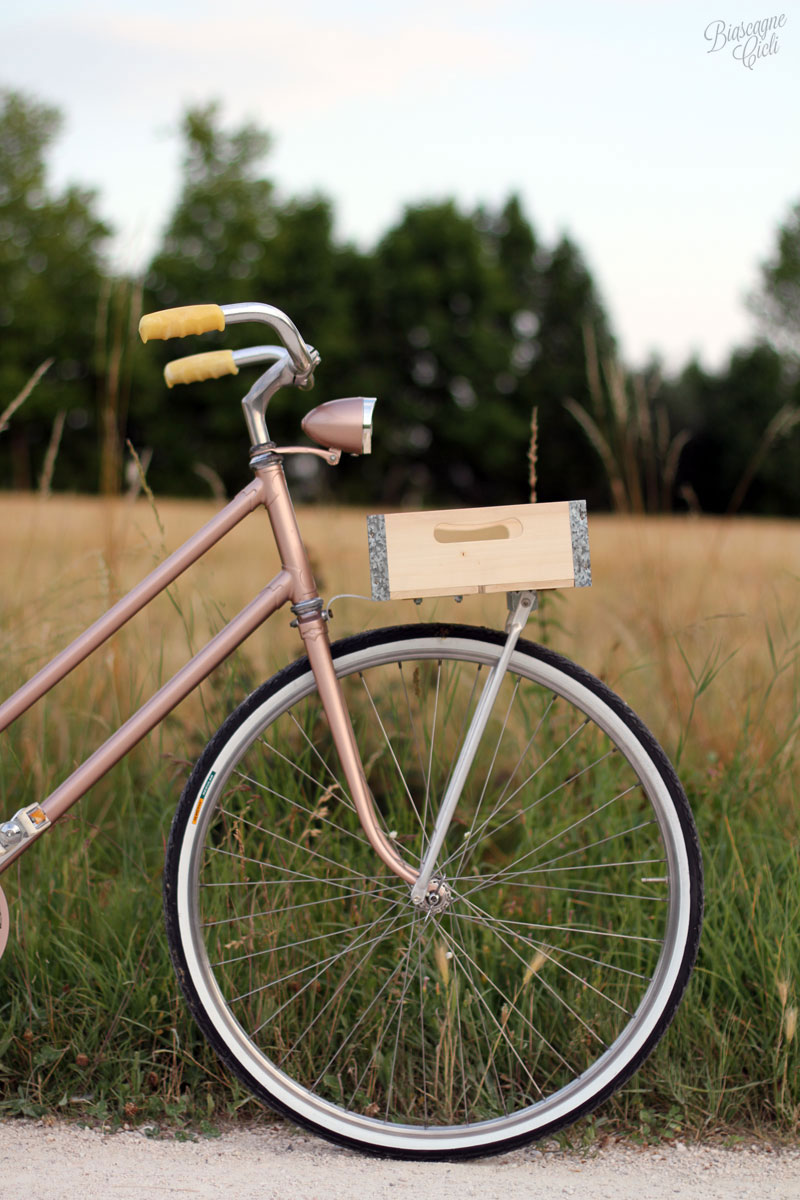 They may have been used by the butchers and bakers of yesteryear but the wooden bike crate is now well and truly making a comeback. A crate has a rustic, rugged charm and will often be stronger than your standard wicker affair. We love this Tutorial on how to make your own bicycle bike crate.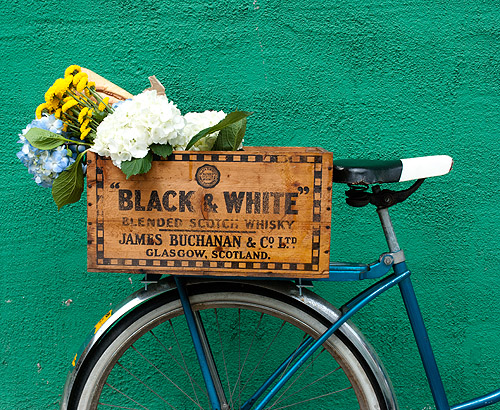 How do they attach to the bike? Front crates attach to the handlebars and then have metal arms that connect down on the front wheel axle. This makes them tough and ready for anything.  Or rear crates are secured onto the rear rack. 
And lastly, do you need a bike basket for your dog? We looked around for a while and finally decided on the Basil Buddy Dog Basket, £89.99 in faded denim. It has a rather clever system that secures it to your rear rack, straps to keep your dog safe and even a little padded blanket.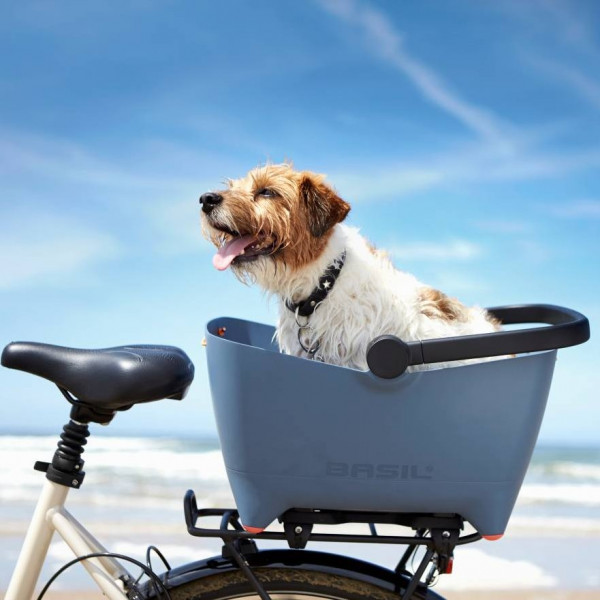 Basket are wonderfully stylish and useful addition to your bike. Hope you find the right one for you!