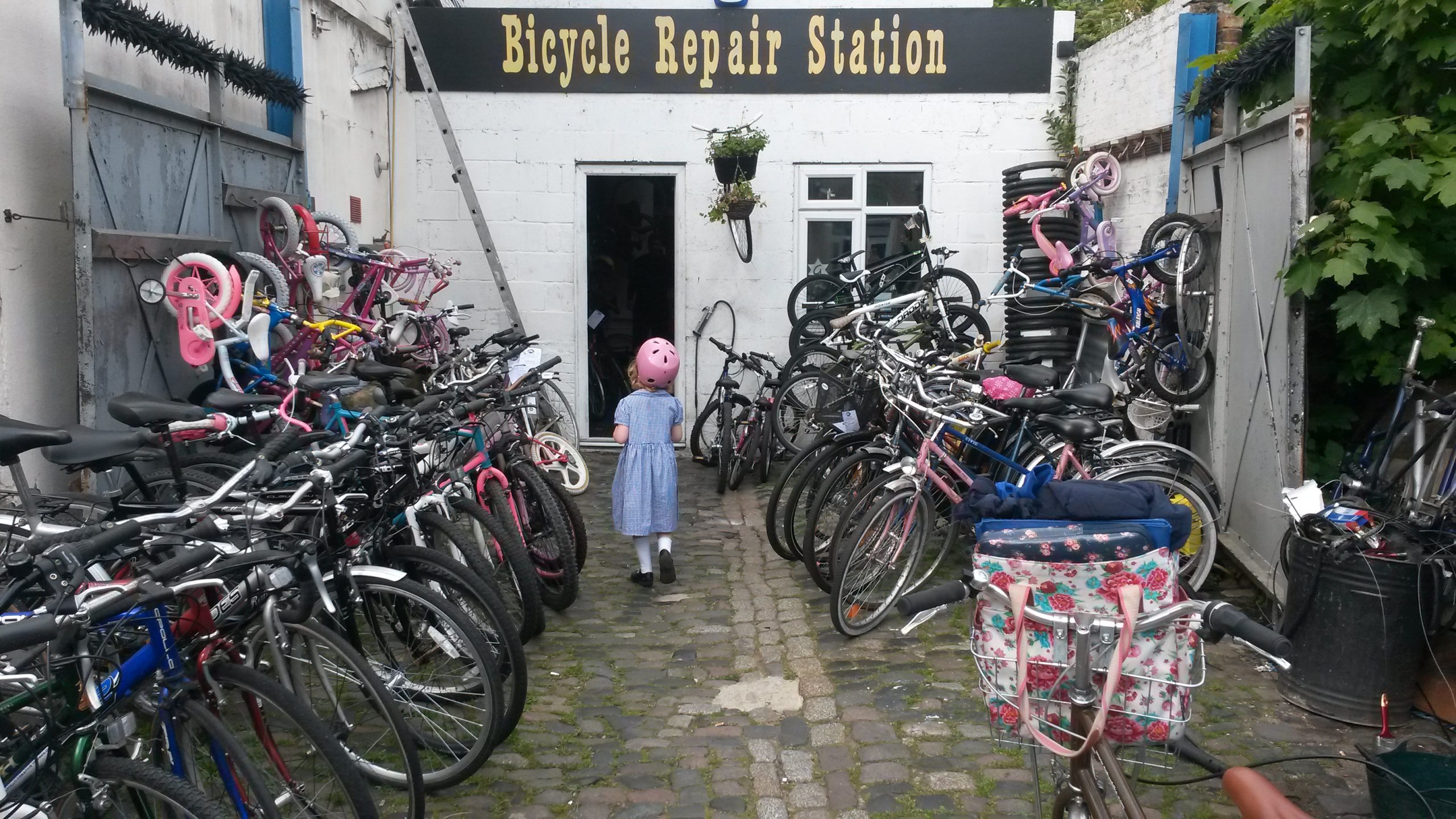 I found a great little bike shop selling second hand bikes and doing repairs, today. As is often the way I was alerted to the fact their was something wrong with my bike by an irksonme noise. Whenever I cycled with my daughter on the back, there was a worrying noise squeaky and grinding somewehere down on the back wheel. After close inspection, I realised the screw that attached the rear rack to the frame down on the rear axle had come out! As a travel blumin eveywhere with Florence on the back, I needed it fixed quick…
Luckliy on our way to Flo's ballet class I spotted The Bicyce Repair Station (just by Acton Central Station). I popped in and explained the prob and they fixed it in seconds and didn't even charge me. How kind!
They do all manner of services and repairs and they have a very tempting selection of second hand bike on offer at good prices. I would highly reccomend them if you are in the West London area!