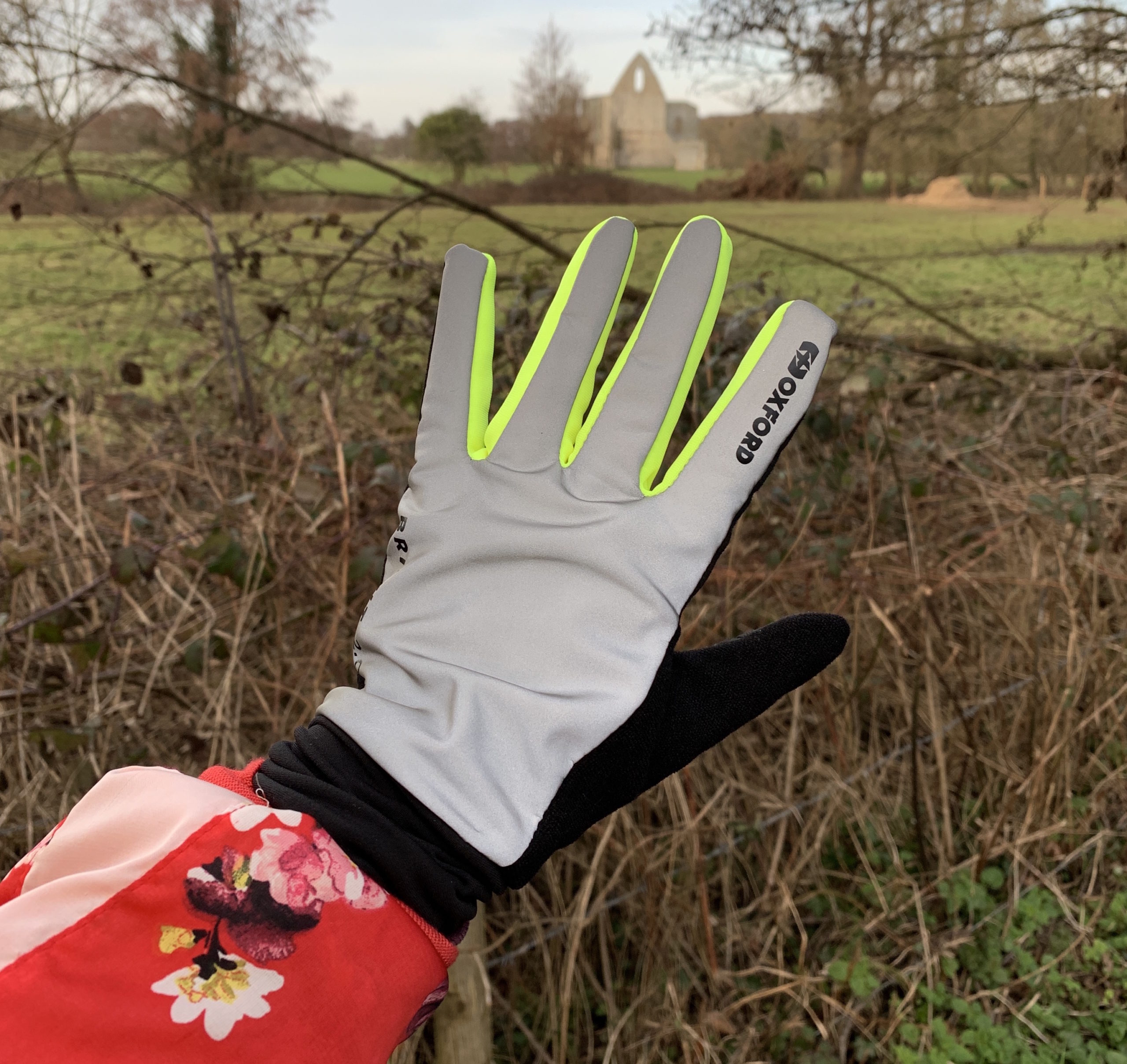 Warm, comfortable hands make a happy cyclist – read our review on The Oxford Bright Cycling Gloves.
It's fools spring, that time of year when we have random warmish sunny days that make us want to put away our big coats. Then in a flash, it's gone and we are hit by Arctic winds. Firstly, we commend your optimism at thinking warmer days are close, it's just the kind of positive thinking we need right now, spread that positivity but also wrap it up in some warm layers.
Griping your handlebars, your hands bear the brunt of the wind so windproof gloves are a must. I've been test riding these Oxford Bright Gloves 2.0 in what has been some of the windiest days I have ridden through in a long time and my hands have been oblivious.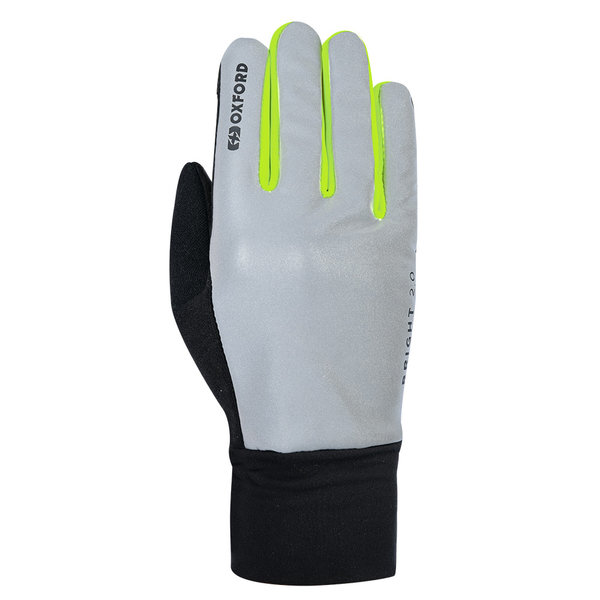 The upper (back hand) is completely reflective which is really good for visibility when you are signalling in the dark. The fabric is soft and stretchy not stiff and crinkly like some reflective products are.
The material on the palm is black so you don't have to worry about it getting grubby. It is also padded with a silicone print grip which is really important in cycling gloves so you can grip your handlebars.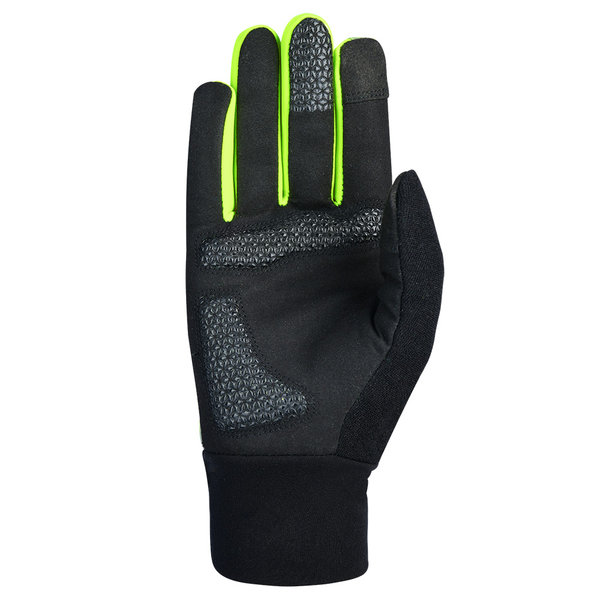 The touchscreen finger and thumb mean you can stop and check your maps/ take a picture without having to fumble around taking your gloves off and freeze your hands off in the process.
The fabric on the thumb is textured to be used as a sweat wipe or to clean your glasses if it's a bit drizzly. Machine washable so you can throw them in the wash along with your other clothes.
Glove sizing is notoriously confusing so always check the sizing guide for the particular pair of gloves you are looking at. Bear in mind that these are unisex so are taking into account male sizing too. I probably wouldn't go for a small if they were women's gloves but according to the measurements I am a small and they fit me perfectly.
The yellow high vis inserts and the reflective upper are really stretchy so there is a bit of wiggle room with the sizing so I would say if you measure as between sizes, you could go for the smaller.
They have a wrist gripper cuff which is an important feature to me as I cant stand gloves with velcro adjustable wrists, I hate the faff and I wear a watch so they always feel awkward. These are super comfy and stretchy around the wrists, they easily go over your watch or bracelets. This cuff also gives you a bit of extra length so there wont be a naked cold gap between the gloves and your jacket.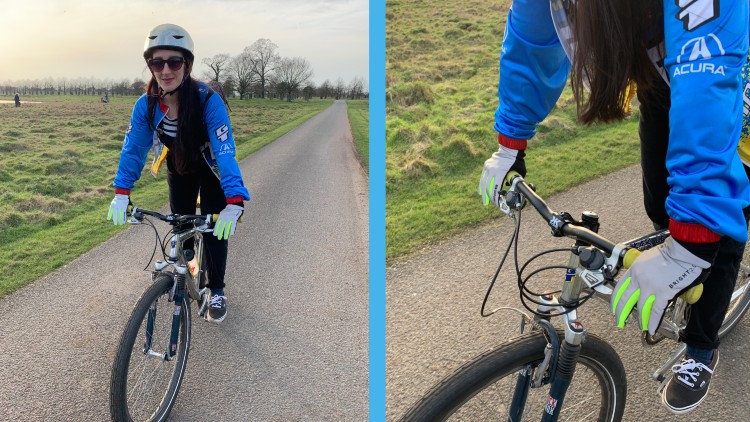 I always struggle to find cycling gloves that I like. I want padding and grip so I can't just wear standard gloves but cycling gloves usually look really serious and technical which doesn't suit me if I'm just cycling around in my normal clothes not decked out in Lycra (and they usually have velcro wrists which I've explained my hatred for). These just look like a pair of stylishly silver gloves, which I love!
I've also been wearing them off the bike pushing my toddler in his pushchair on our lockdown permitted daily walks and they are certainly durable. With all the stick collecting and duck feeding we do, I've had to put them in the washing machine a lot and they are not yet showing any signs of wear.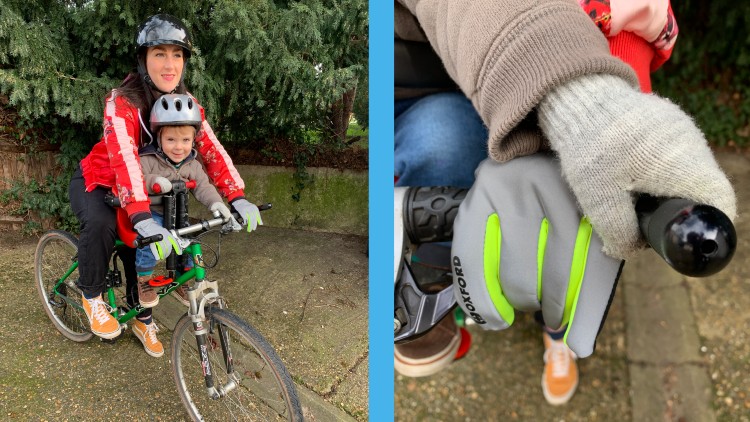 We've rated these as brilliant all-rounder gloves at a great price.They are really comfortable with lots of great features that make them great for cycling and more.
Oxford Bright Cycling Gloves 2.0
Watch the video review for the Oxford Bright Cycling gloves.