We are very excited to introduce our first ever 'Cyclechic' branded ladies bike helmet, The Deco. The Deco is a stylish, contemporary helmet with a hint of vintage glamour and comes in three tasteful modern colours; Mint Green, Navy Blue & French Grey. If you are looking for a gift to buy your cycling wife, girlfriend, sister or mum, look no further.
The subtle touch of glamour comes in the gold 'Cyclechic' logo, gold rivets and gold art deco-inspired motif on the back, a nod to the vintage charm of cycling which has always inspired us so much here at Cyclechic.
The Deco ladies bike helmet is light and comfy to wear and comes with a second set of padding so you can adjust it to get the fit just right. The Deco helmets feature 11 ventilation holes to keep you cool and the gold straps finish the look.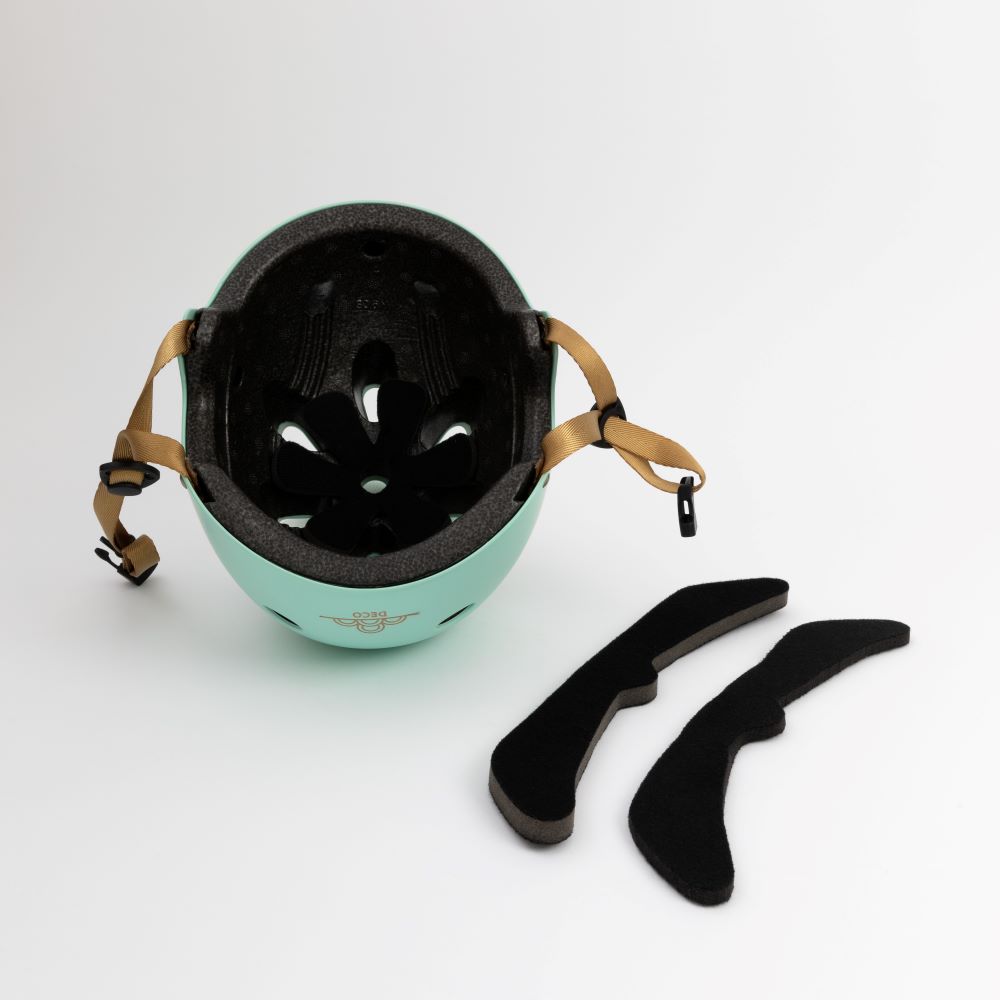 We hope you love the Deco ladies bike helmet as much as we do and, at an affordable price, you can get on your bike without breaking the bank. Let's run through the colours…
The 'Mint Julep' is a beautiful pastel minty green shade, but it still brings a bit of zing to your ride.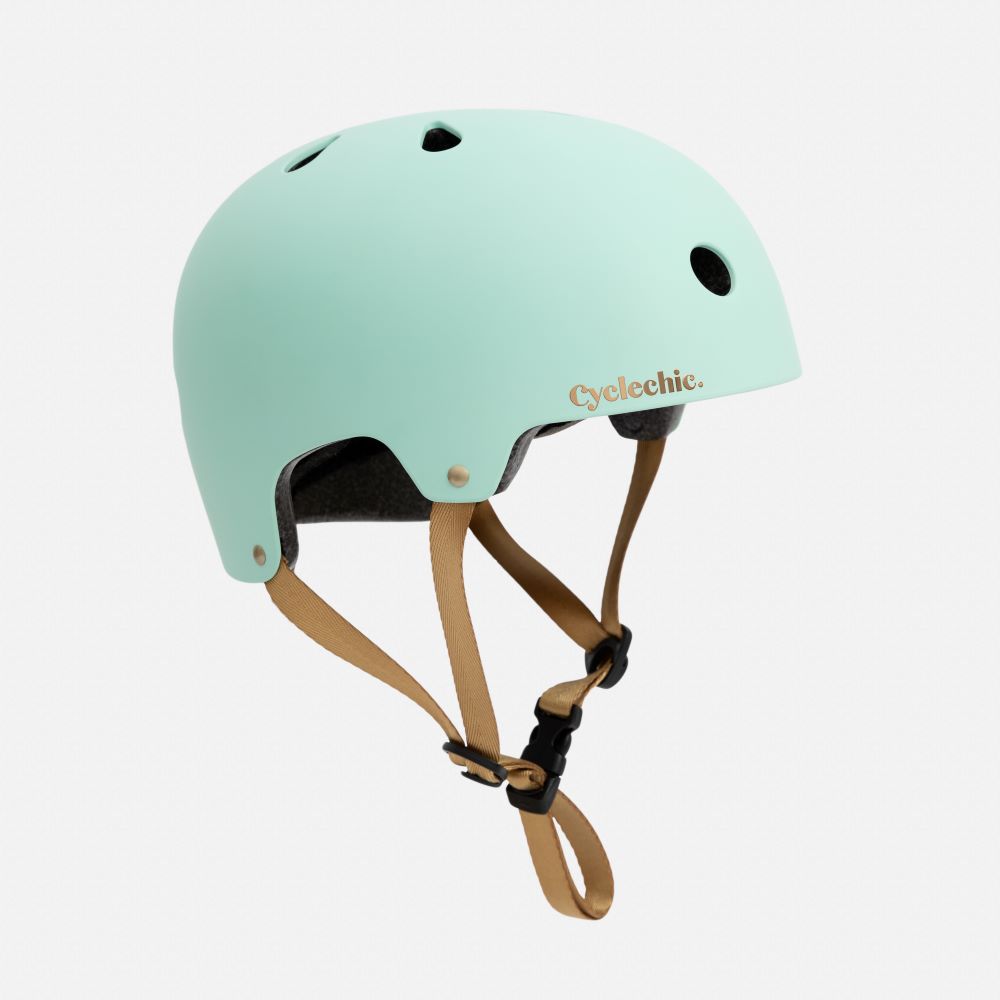 The 'Midnight Blue' is a sultry and stylish navy blue shade that will wear well and go with eveything and the gold logo pops like a star in the night sky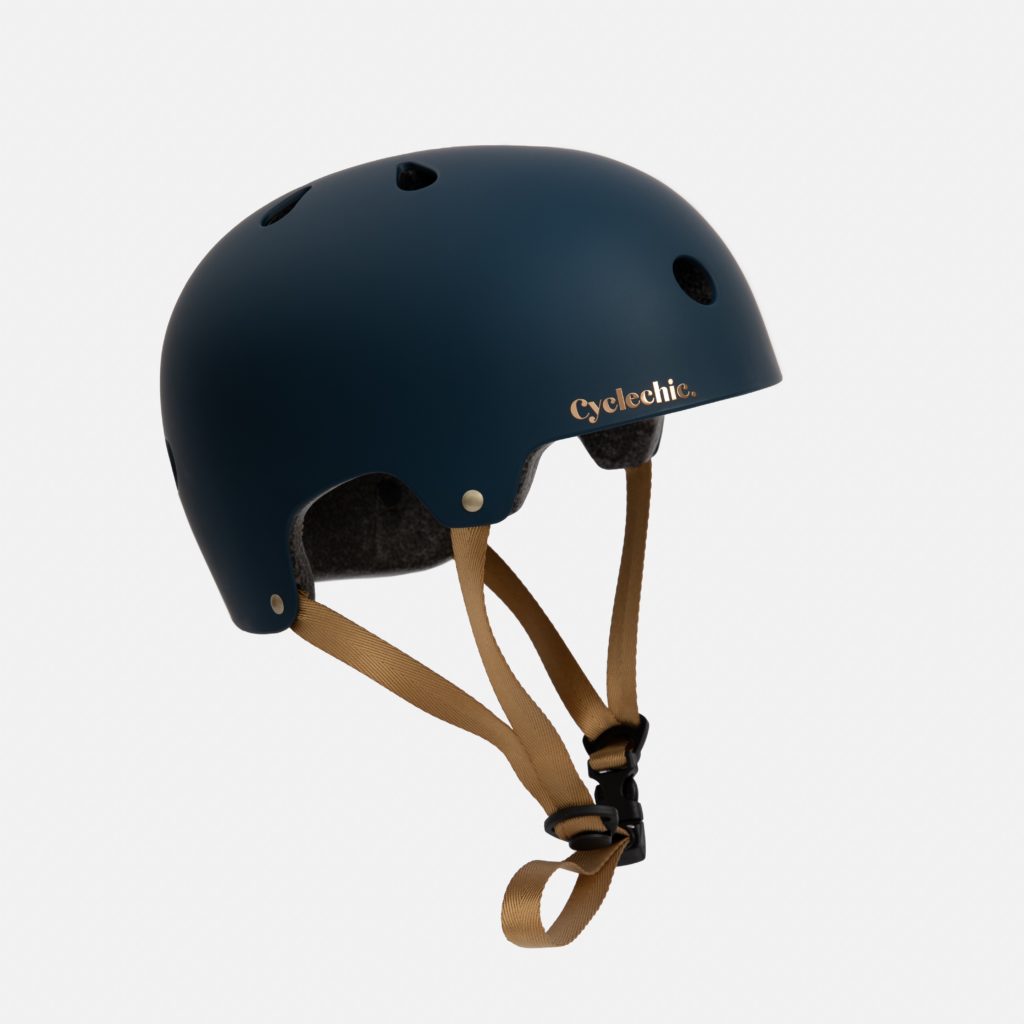 The 'French Grey' is the palest of greys, sublte and stylish with contrasting rose gold logo and straps for a femininie touch.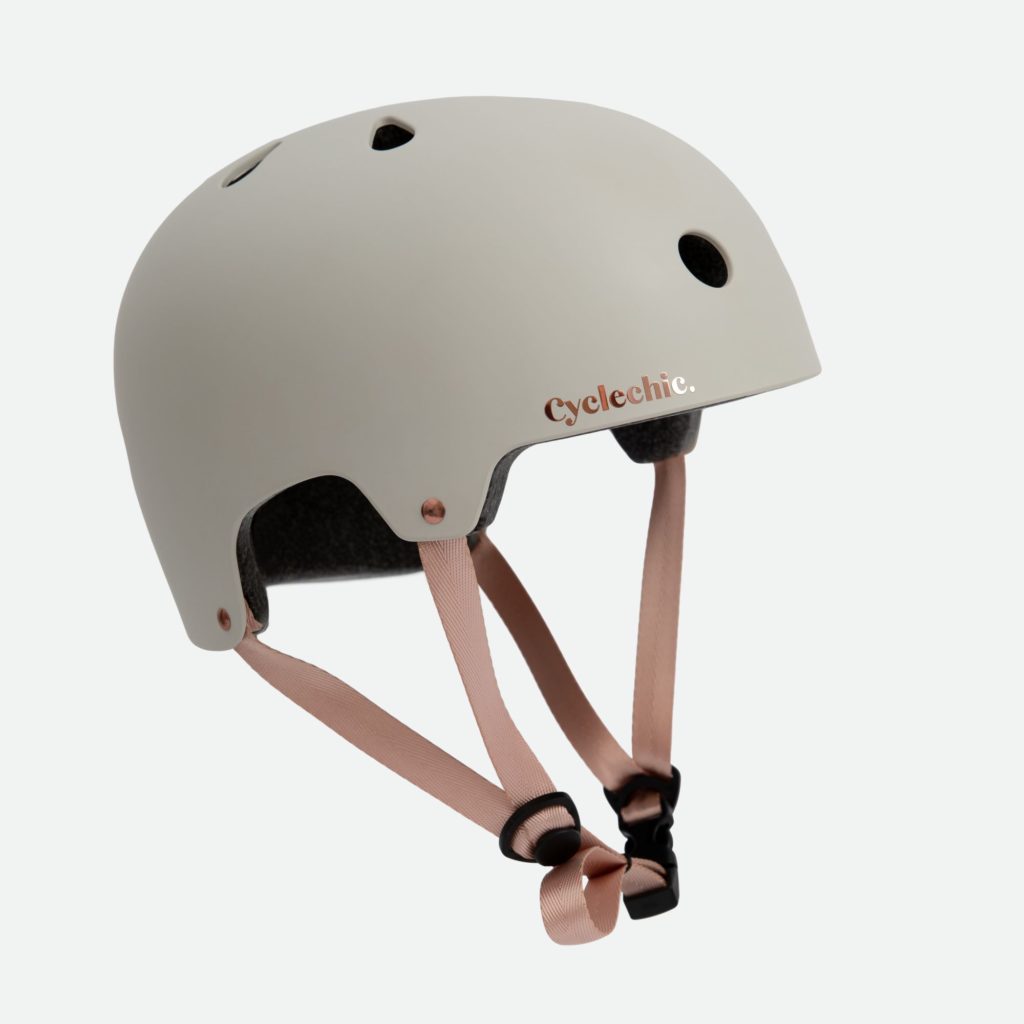 And our Art Deco-inspired cardboard box and compostable inner bag make this product free of single-use plastic.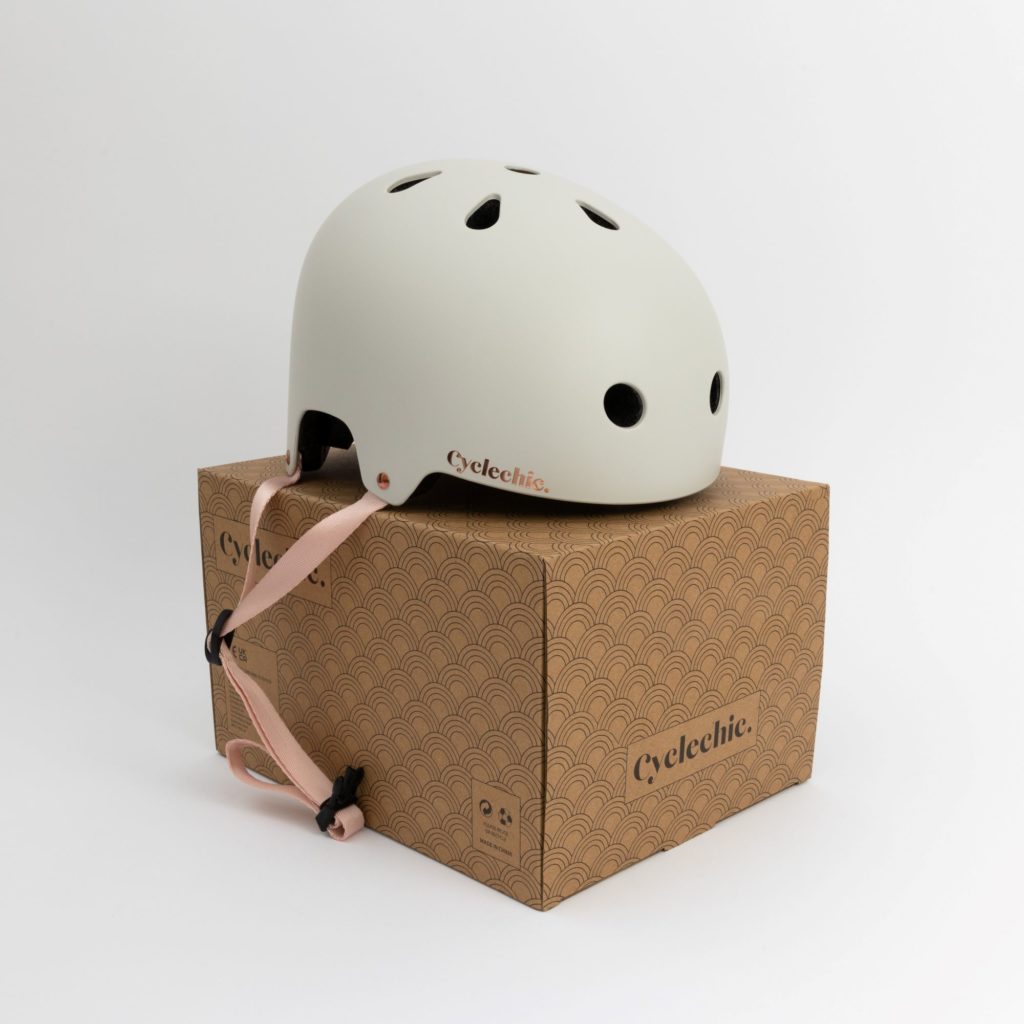 We hope you'll be putting on your Deco, getting down to some charleston and, most importantly, looking damned lovely on your bike!
The Deco is a celebration of cycling from the 1920's to the 2020's and beyond! A nod to the past and a look to the future. Get invloved and join the Deco gang.
Shop the Cyclechic Ladies Deco Helmets now.