Cycling through the winter can be great for many reasons. It keeps you fit, saves you money and the exercise boosts you mood. Let's face it, we could all do with an emotional lift in January. But it's often cold and wet, and those dark evenings creep in so very early that it's all too easy to opt for the car. But as a hardened year-round-cyclist myself, I can honestly say that with the right accessories, clothing and attitude, cycling through the winter can be truly rewarding and enjoyable.
Keep your hands warm – Cycling with no gloves in chilly weather can be unpleasant at best and excruciatng at worst. Your hands have nowhere to hide and need to be fully protected and warm if you are going to cycle comfortably through winter. Wool or leather gloves can give a certain level of warmth, but when it comes to really cold weather nothing beats a pair of cycling mittens. Filled with 250g of thermal hyperloft insulation for warmth, the Weathergoods Luna Cycling Mittens really do step up to the job. If you want to take it one step up, take a look at the Weathergoods Fur Pogies. Pogies work by creating a microclimate of warm air inside the glove. The heat generated from your hands warms up the air inside the glove and keeps your hands toastie. With regular gloves, your hands are exposed to the elements as well as the cold handlebars so they aren't given the same shot at warming up. Check out our full section of Cycling Gloves for stylish cyclists.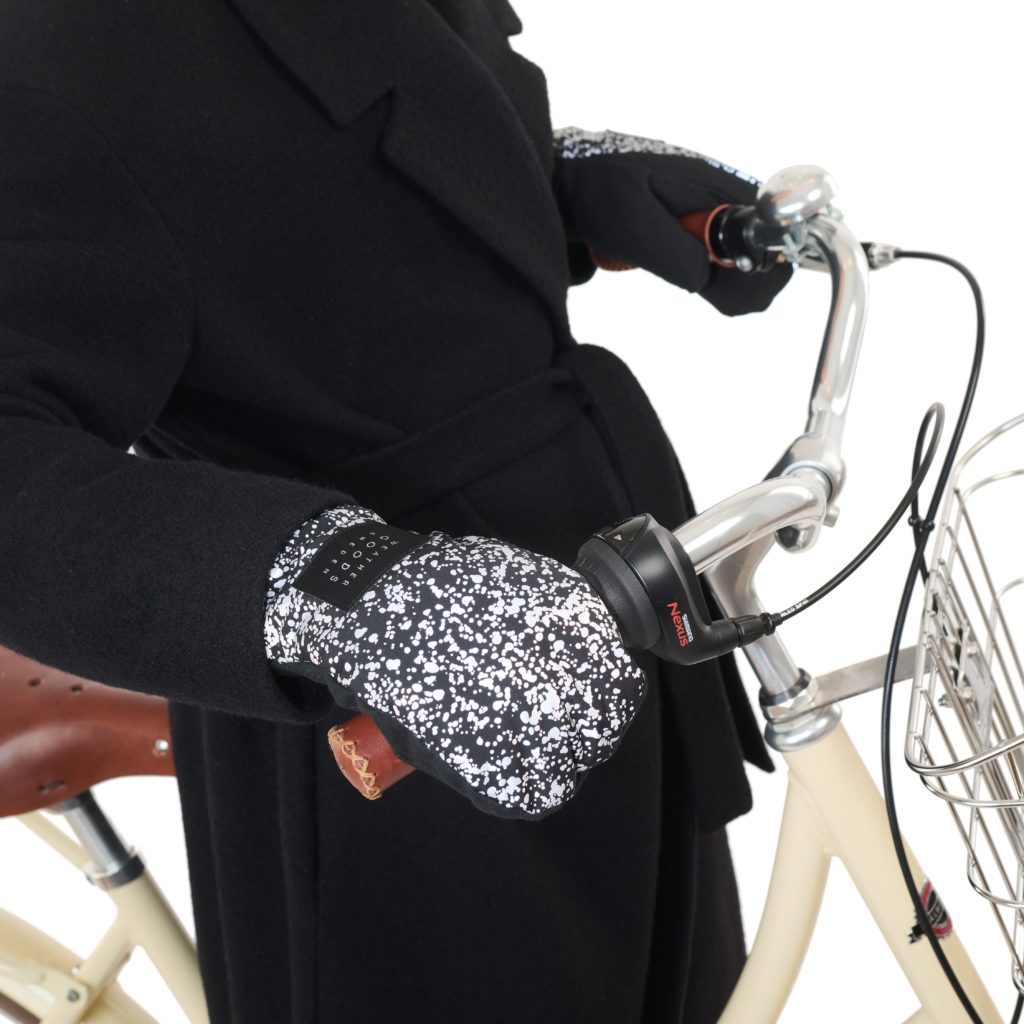 Keep your head and ears warm – Closed, rounded helmets like The Thousand brand or Bern give a better level of warmth and coverage from the cold than standard bike helmets, but it's often the ears that feel it. Bern do a rather fantastic Bern cold weather helmet liner that simply goes under any Bern helmet and keeps your ears super snuggly. Yakkay also do ear-warmers that can be easily attached to the helmet. Or if you are not a helmet wearer, just go for a woolly hat that fits well and will stay put as you whizz along. Or we also like the Gofluo Lulu headband. It's tight fitting over the ears, keeping them totally covered and warm, but allows your head to breathe if you are working up a sweat from cycling or jogging.
What clothes to wear – At Cyclechic we are firm believers in wearing your regular clothes to cycle in, and the same applies in winter. It's good to think about fibres that will keep you warm but will also let your skin breathe so you don't end up sweating. Clothes made out of wool or merino wool are good for this. I like cycling in wool tights and a corduroy skirt and boots in the winter, warm but still feminine. Coat-wise, something lightweight but insulating works well, like a duck-down padded jacket. You basically want clothes that are warm but still easy to move in. Although we have to say we love the look cycling in a big faux fur coat and stilletos, below. Perhaps not something for everyday but it definitley looks great!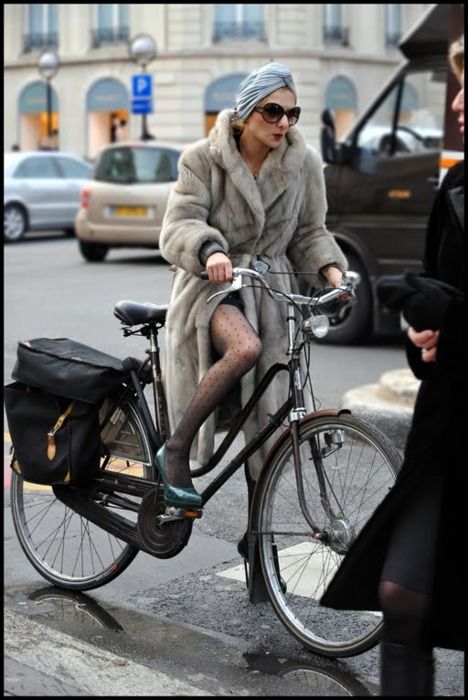 Get your lights sorted – A lack of decent lights is a common factor that stops people cycling through the winter. So just make sure you've got a good set, one front (white) and one rear (red), and there should be no stopping you. We like the Beryl Lazer light, which cleverly projects a laser image of a bike a few feet ahead of you to make you more visible to traffic. Or if you have a basket on your bike or a child seat on the back, we like the Oxford Ultra-torch Cube light set. These have adjustable silicone straps that can be fixed directly onto baskets or rear racks if they are not visble from the handlebars or seat tube.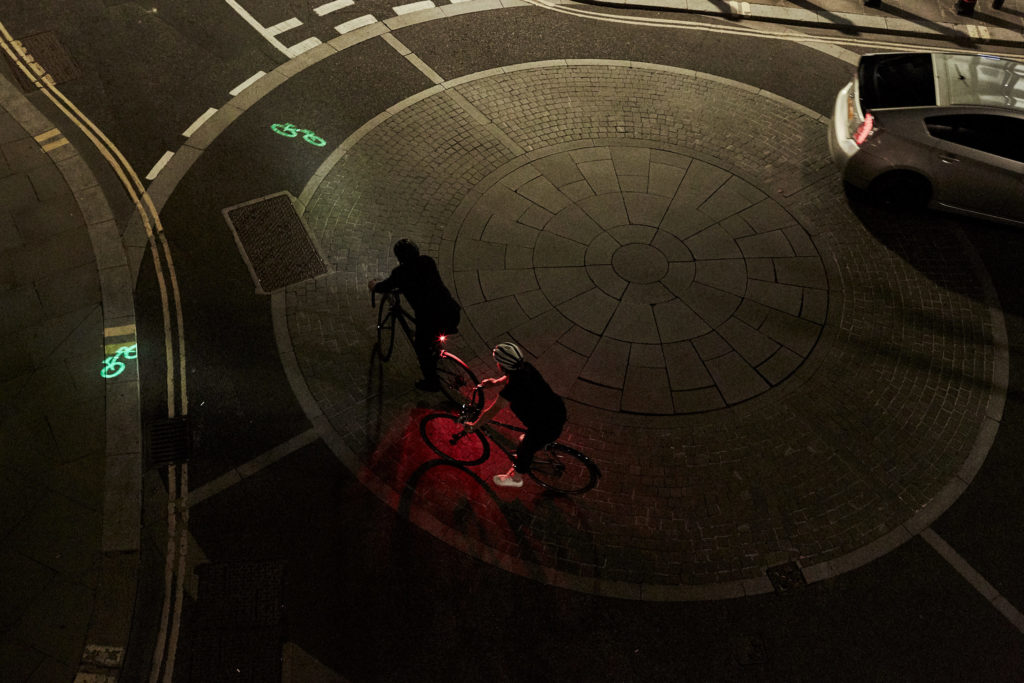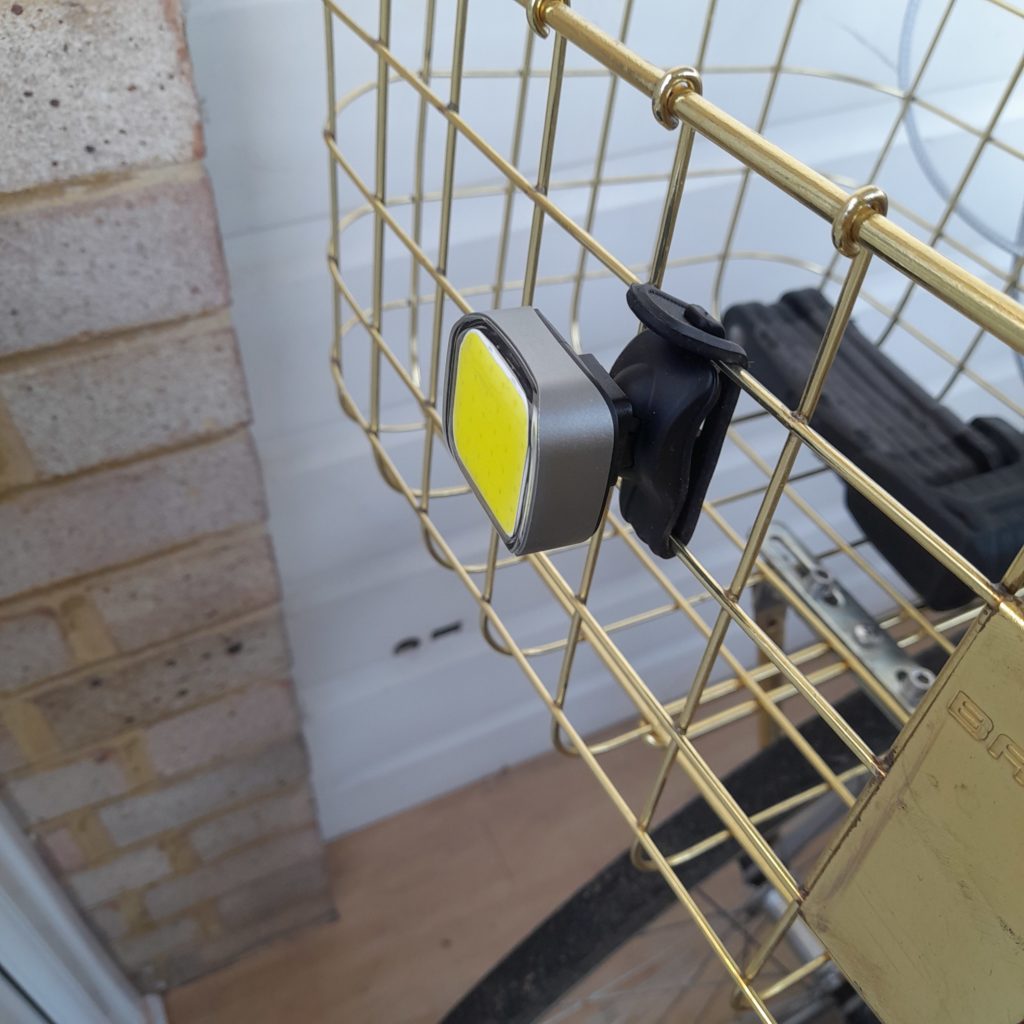 Wear some Hi Viz – Do you want to be as safe and visible as possible while not looking like you just stepped off a construction site? Take a look at the wonderful GoFluo brand. Both the GoFluo Darkflow Multi Reflective Vest and the GoFluo Gloria Vest can be easily worn over a winter coat. The bright, florescent fabric keeps you visible on a dull winter's day and the reflective fabric makes you positivley dazzle at night.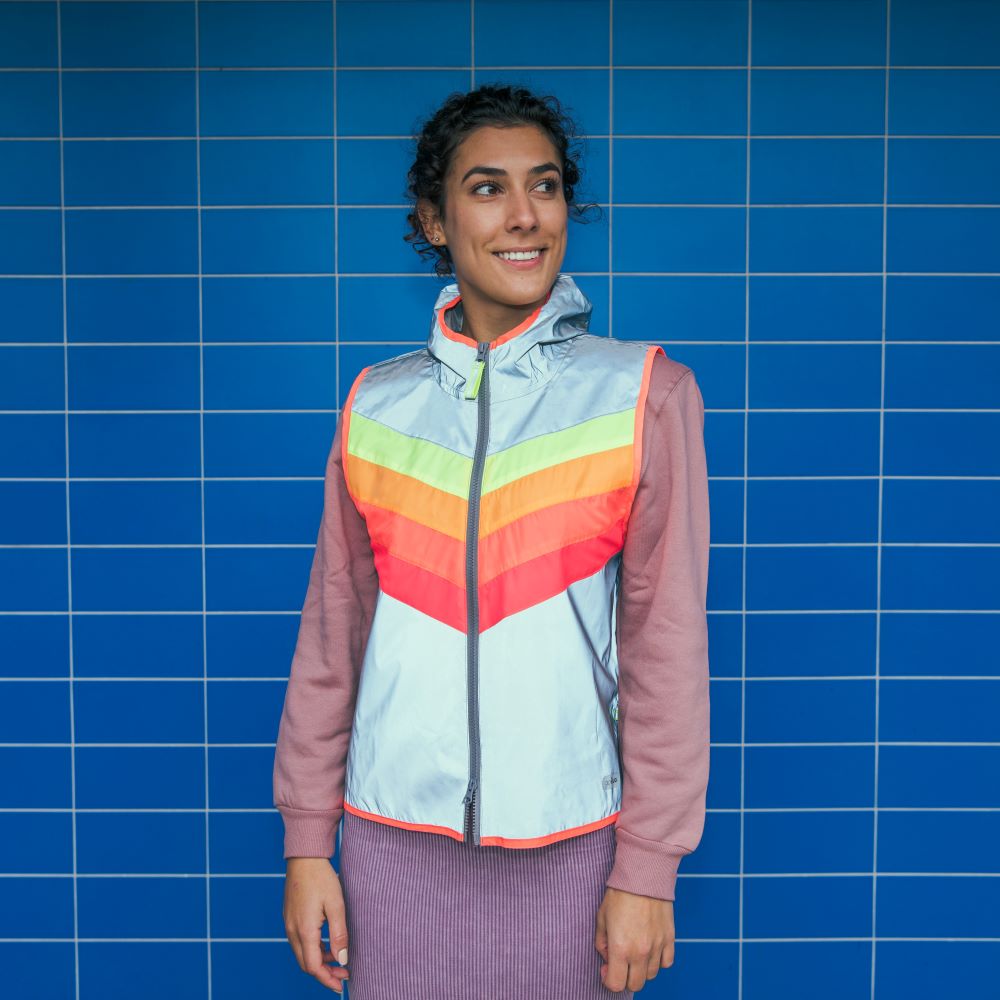 So there you have it, your winter survival guide. I hope you enjoy your winter cycling. I have always found it a great way to start the year, feeling energised and revitalized. There's no doubt about it, it will definitely warm you up. Here are a few inspirational role models who really do winter cycling in style.