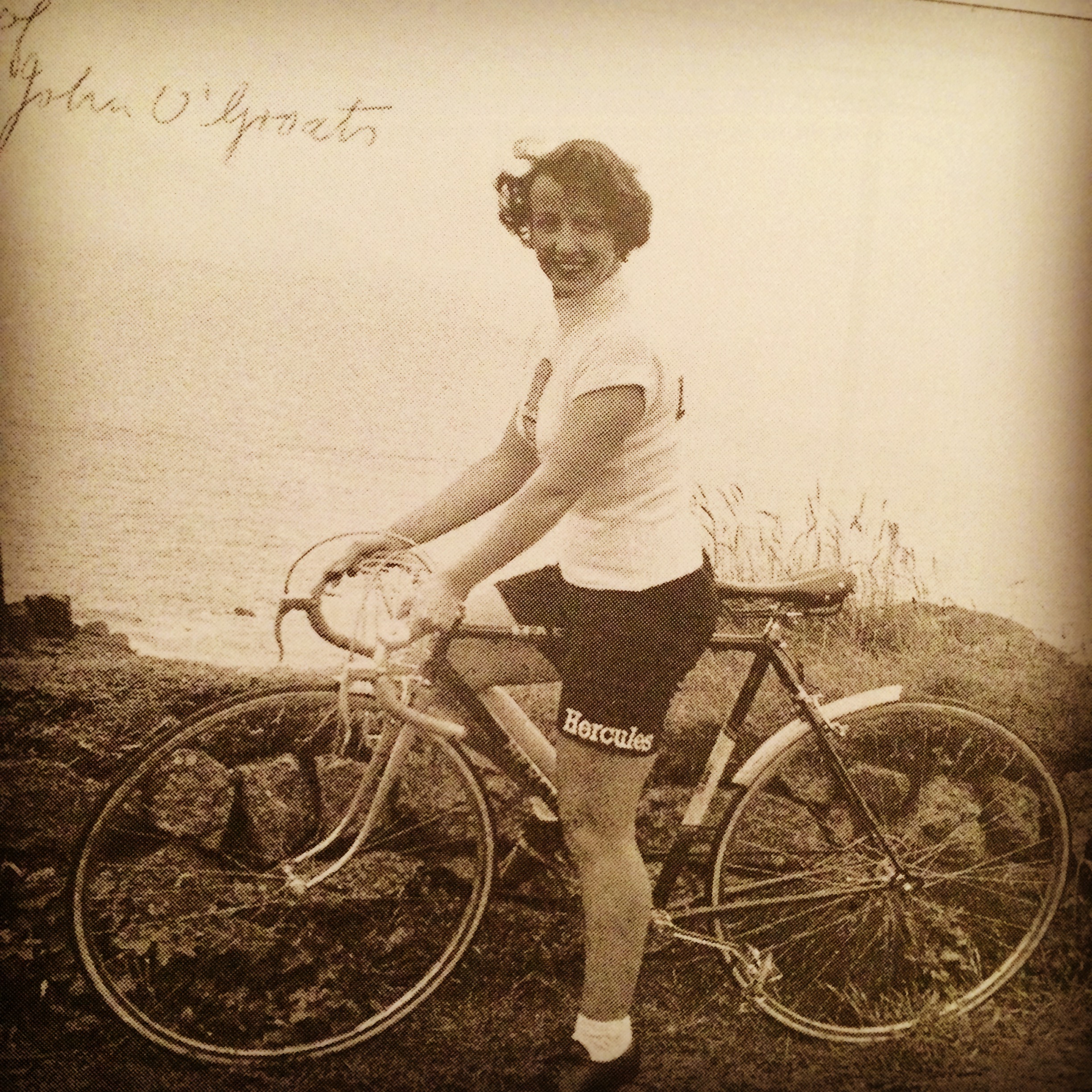 (Just before setting off on her epic End to End ride in 1954)
A real treat of a blog post this week, Jude Brosnan, bike blogger extraordinaire, tells us all about the wonderful Eileen Sheridan. 
Eileen Sheridan is an absolute cycling legend. She broke all the records. All of them. In fact, many are yet to be beaten nearly 60 years later.
In 1944 she joined the Coventry Cycling Club and began racing a year later. Of all the many time trial records Eileen broke she is most famous for her 1954 Land's End to John O'Groats ride that she completed in two days, eleven hours and seven minutes with hardly any rest stops. After she had completed the 970 miles of the length of the island she cycled a further 130 miles to beat the 1000 mile record. And all without the comfort of today's cycling technology. 
In her  2006 collection of cycling memories 'A Cycling Life' she says: "Now you may ask me "What do you think of today's racing girls?", and my answer is 'Superb!" I am certainly envious of their fabulous outfits. Past champion Stella Farrell once said that we looked like the Bisto Kids advert, but you are probably all too young to remember that. Cycling equipment today is also terrific, but it is a very different sport now with roundabouts, many more traffic lights, cycle tracks that start and then end abruptly and of course the super-fast drag-strips are a mixed lot to be sure"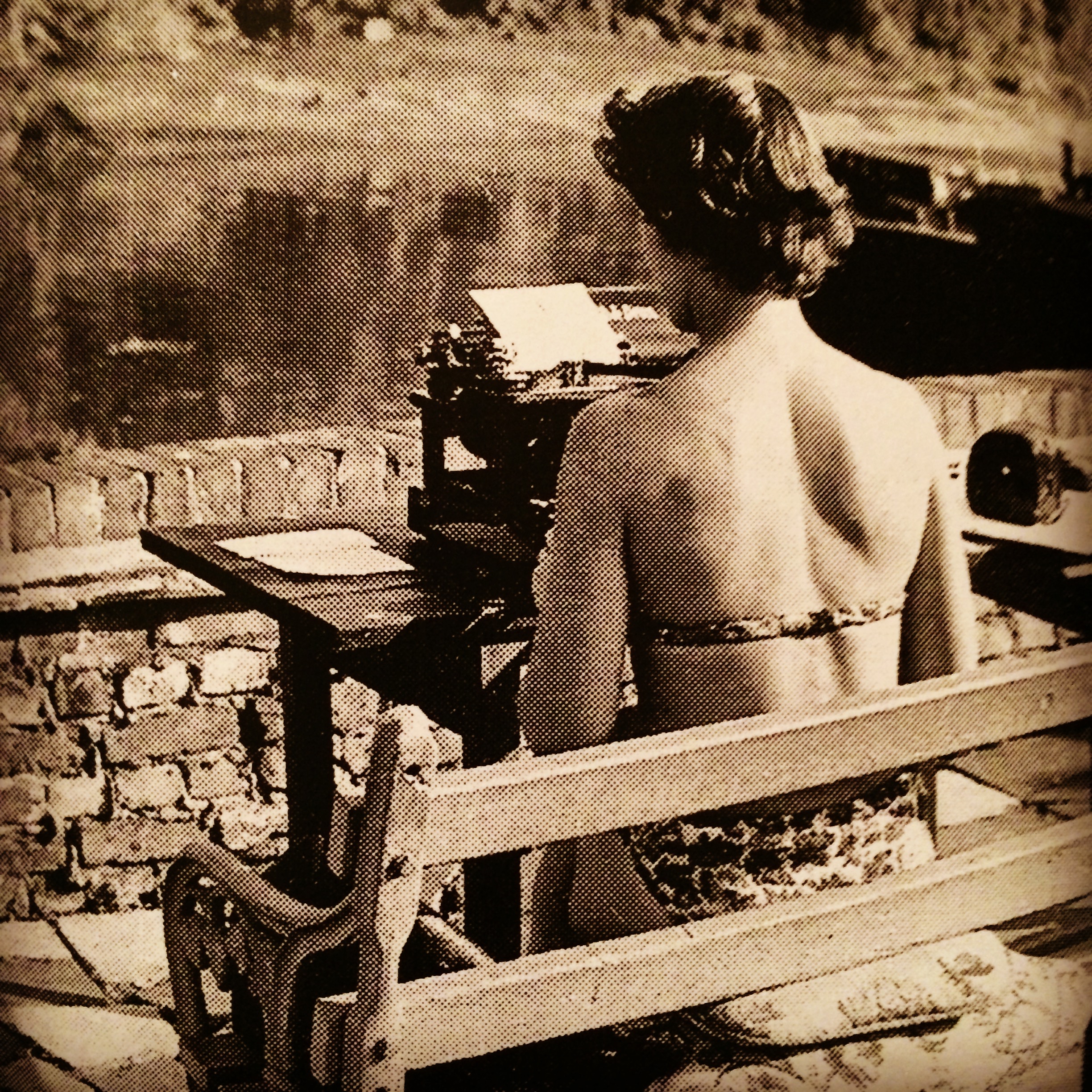 (1955 Pregnant with her daughter, typing her autobiography 'Wonder Wheels' in her garden where she still lives today)
Aside from all her cycling records and adventures, she attended lots of public events as a sporting celebrity, had two children, became a published author and kept up with many hobbies such as swimming, canoeing, and glass engraving, which she still enjoys today.
Last year I spent a freezing February day pretending to be her for a documentary. See a clip here  They needed a 'diminutive' cyclist to ride a replica of her bike and at 5'3" I was still four inches taller than her.  I was exhausted after just that day so she is my hero for staying in the saddle for 1000 miles
I've been lucky enough to meet her a few times and although in her 90s and no longer riding, she is still a big fan and my own personal oracle of all things cycling related. She is so charming and funny and also still super busy talking at events, ribbon cutting and generally being a legend.
Every now and then, if I am struggling up a hill, I think about Eileen Sheridan and imagine her powering through with that famous megawatt smile on her face and it makes me woman up. 
And  some more wonderul photos of this remarkable lady…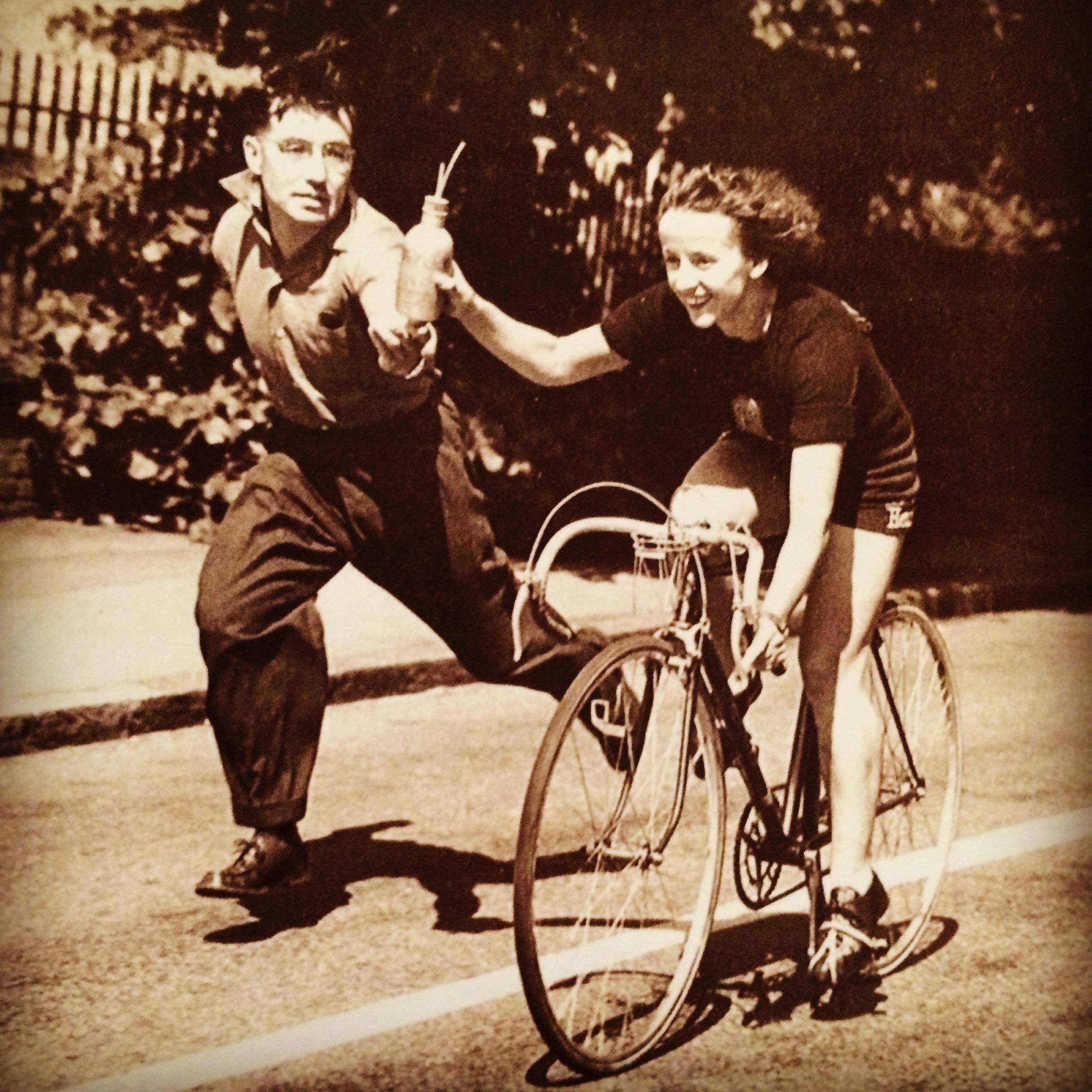 Grabbing a quick drink.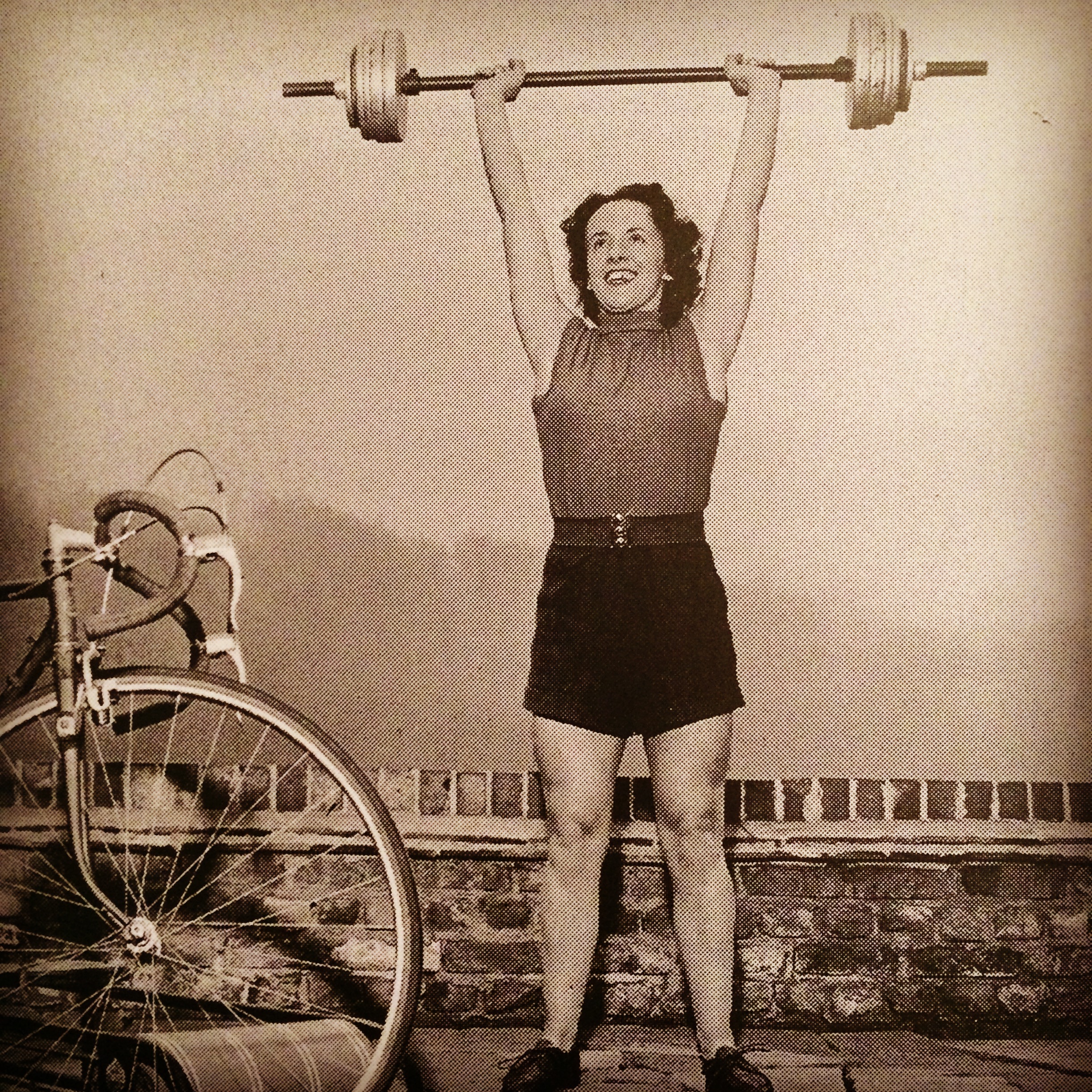 Eileen trained with weights to gain strength and improve her cycling.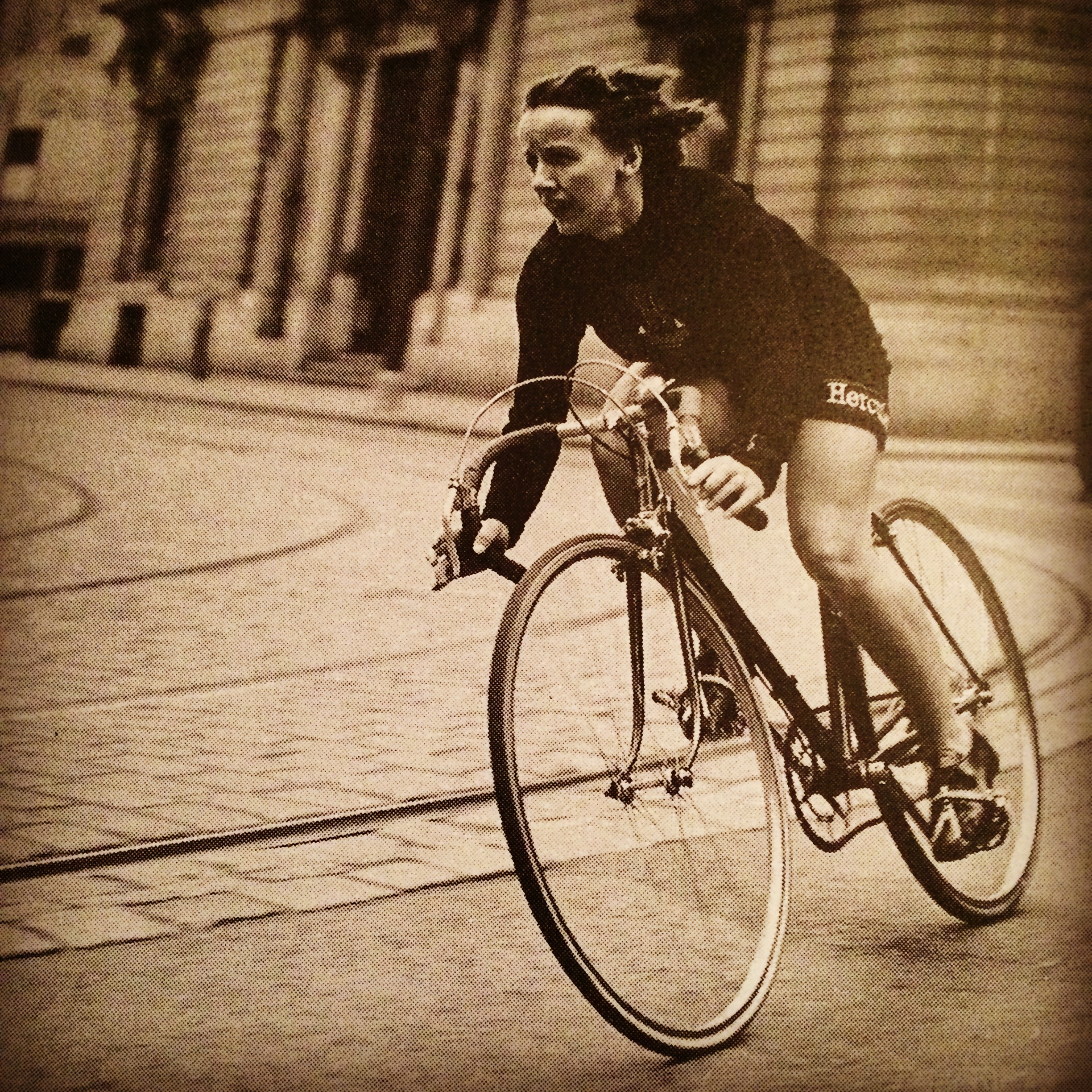 1953 during her Edinburgh-Glasgow-Edinburgh ride. She set a new record despite getting lost on the way.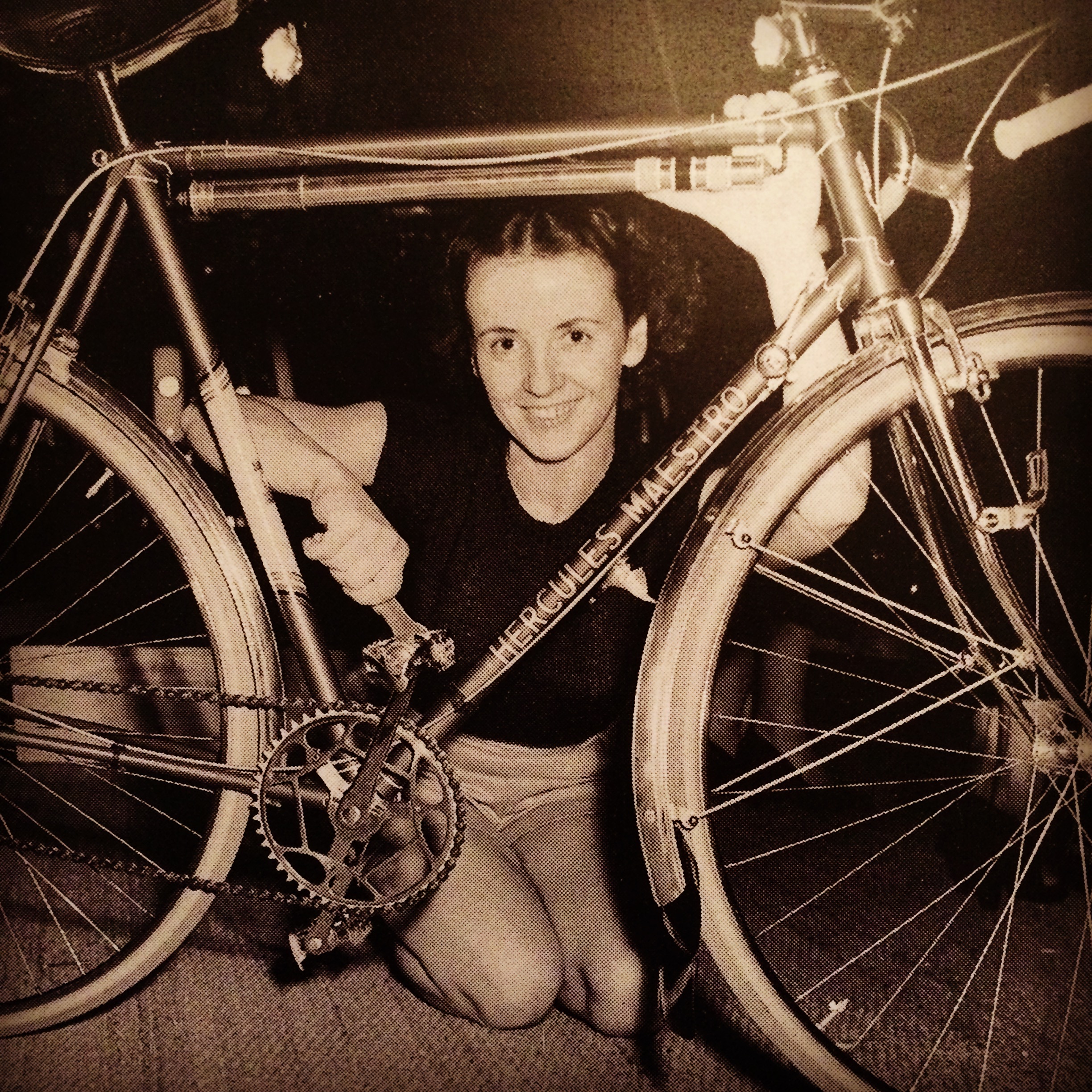 Spanner in hand performing some bike maintenance.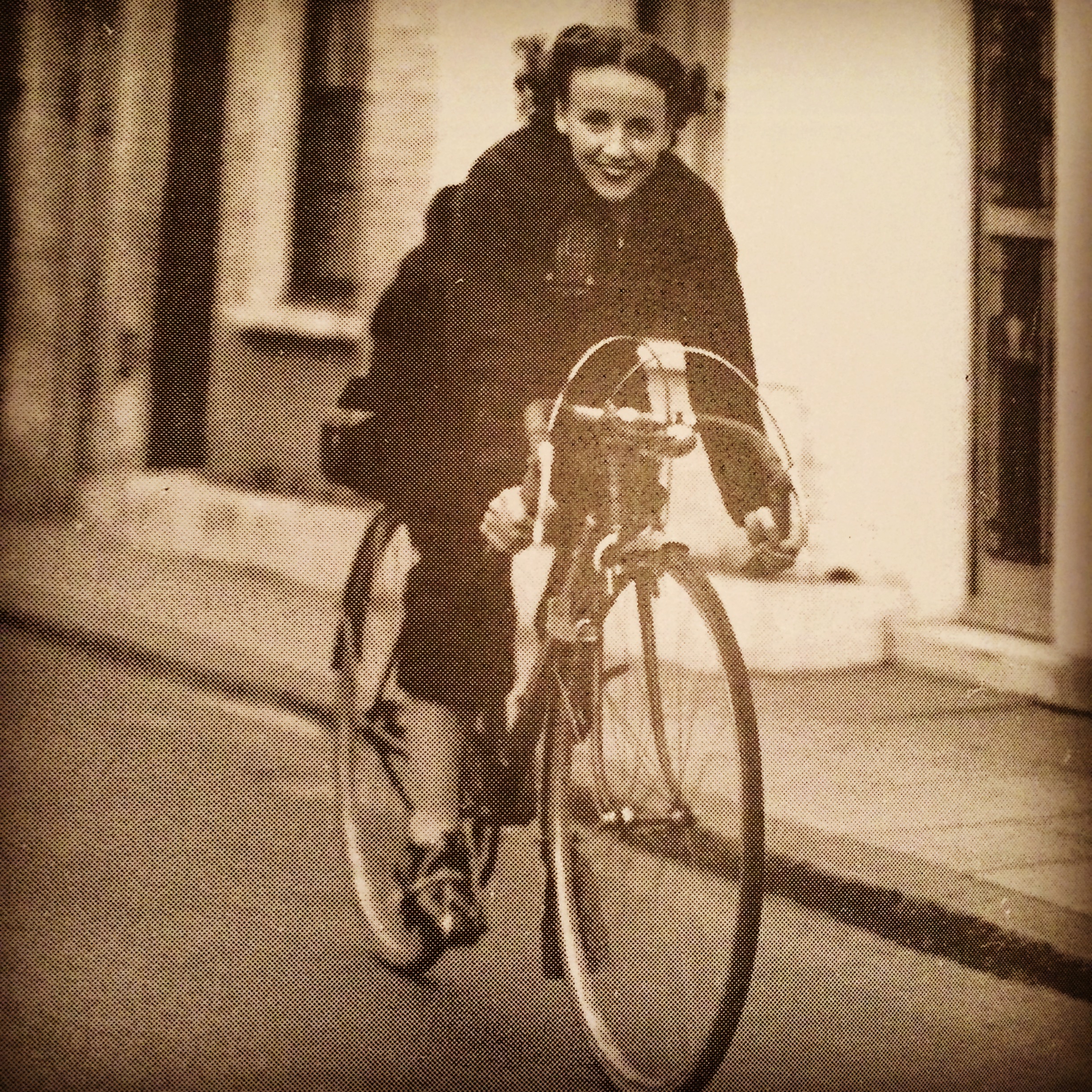 In her winter training gear.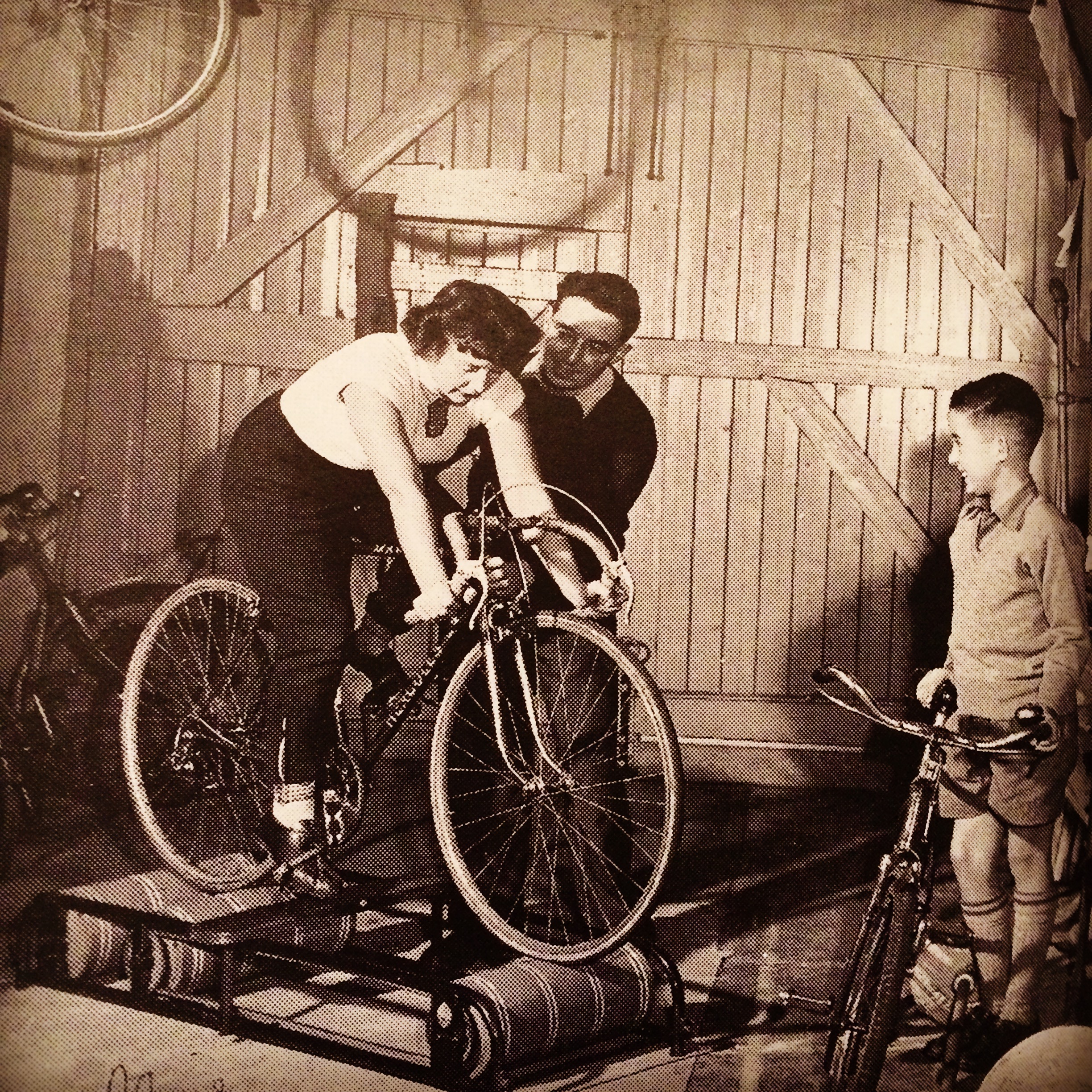 Her husband Ken set up a gym in their garage so Eileen could train on the rollers.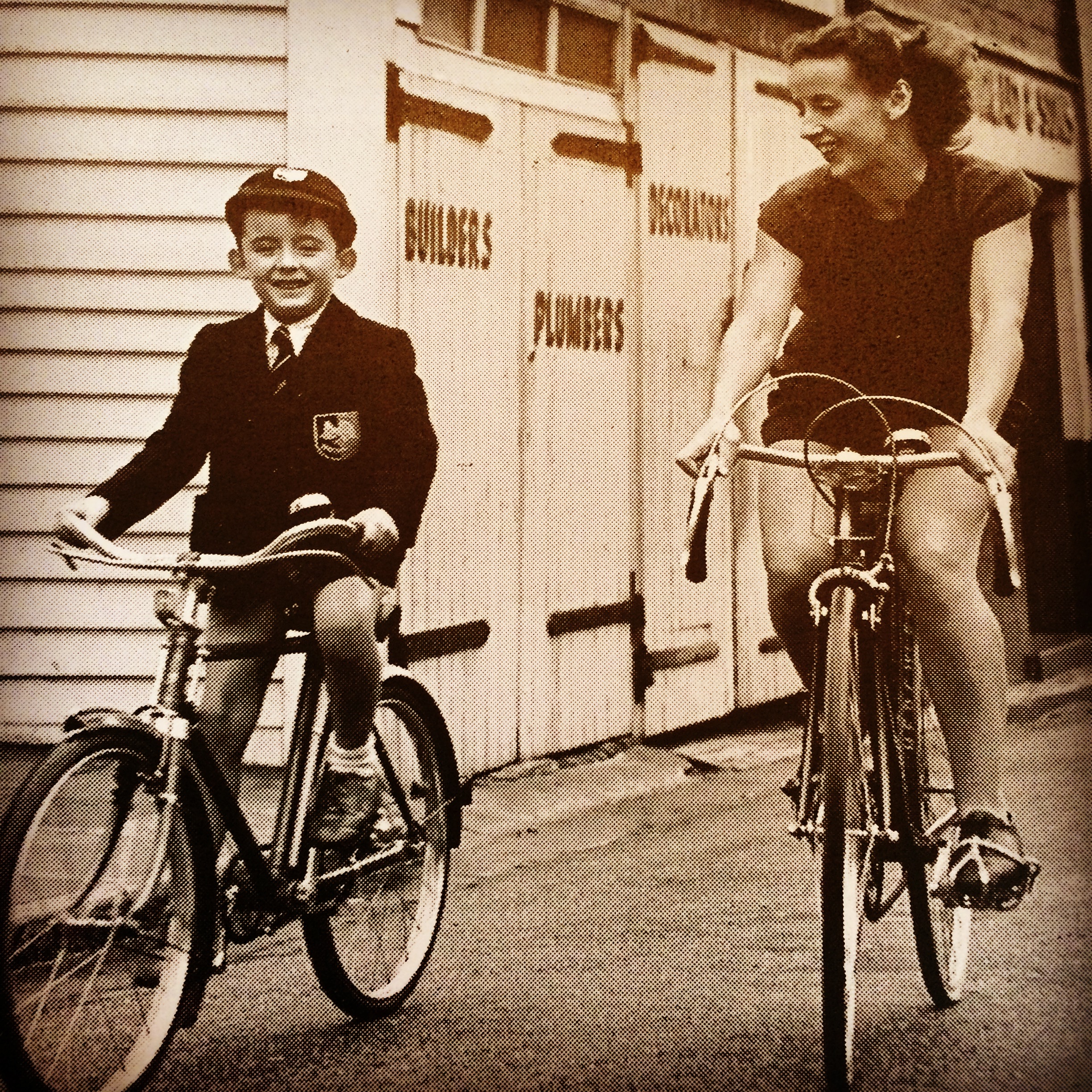 Cycling to school with her son Clive.