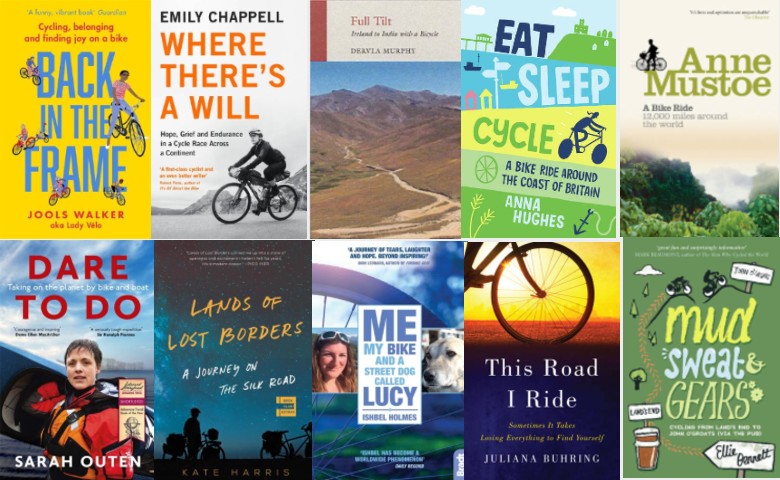 To celebrate International Women's Day here are some of our favourite cycling adventure books by women. Perfect reads for if you are missing the open road and/or want to plan future journeys. We launched Cyclechic on Ineternational Women's Day, 13 years ago! It's a day that means a lot to us and this post seemed a fitting way to celebrate – championing women and cycling! 
Back in the Frame
by Jools Walker
(Little, Brown Book Group)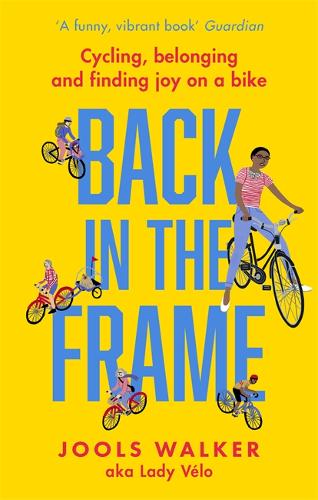 We've been fans of Jools Walker since she first started blogging under the alias Lady Velo. In this book she writes about rediscovering cycling aged 28 after a decade-long absence from the saddle. When she started her blog about her cycling adventures, a whole world was opened up to her. But it's hard to find space in an industry not traditionally open to women – especially women of colour.
Shortly after getting back on two wheels, Jools was diagnosed with depression and then, in her early thirties, hit by a mini-stroke. This book tells the story of how Jools overcame these challenges, stepped outside her comfort zone and learned to cycle her own path. Along the way she shares a wealth of inspirational stories and tips from other female trailblazers, and shows how cycling can and should be a space for everyone. Jools shows that cycling adventures don't have to be lycra clad long distance epic trips, they can be from your front door exploring your local neighbourhood in your own style.
Where There's A Will
by Emily Chappell
(Profile Books)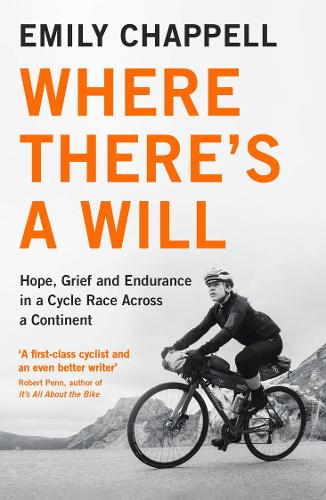 You may have heard of the Transcontinental, an unassisted 4,000km bike race across Europe. In 2015, Emily Chappell made her first attempt and made it halfway. Completely exhausted both mentally and physically she woke up suddenly on her back in a field. Just the next year she entered the race again – and won. Where There's a Will takes us into Emily Chappell's race, grinding up mountain passes and charging down the other side; snatching twenty minutes' sleep on the outskirts of a village before jumping back on the bike to surge ahead for another day; feeding in bursts and navigating on the go. We experience the crippling self-doubt of the ultra distance racer, the confusing intensity of winning and the desperation of losing a dear friend who understood all of this.
Full Tilt: Ireland to India with a Bicycle
by Dervla Murphy
(Eland)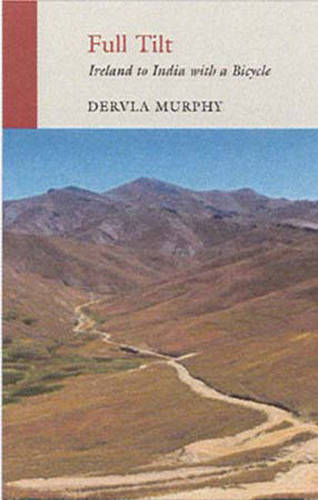 Dervla Murphy is a cycling icon and we in constant awe of her strength and determination. As if being a ten year-old girl in 1940s Lismore, County Waterford with dreams of cycling to India wasn't bold enough, actually executing the trip 21 years later as a lone woman on her bicycle in 1963 was beyond bold. This book gives a great insight into the political state of affairs in the 1960s and shows what an adventurous life can result from giving a ten-year-old child a bicycle and an atlas.
Dervla Murphy has a really impressive cannon of travel writing classics so be sure to take a look at her back catalogue. She has has written about some truly epic adventures.
Eat, Sleep, Cycle: A Bike Ride Around the Coast of Britain
by Anna Hughes
(Summersdale)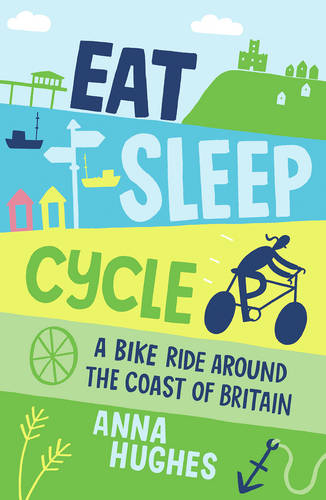 For Anna, a cycling enthusiast, the decision to ride 4,000 miles solo around the coast of the UK wasn't that hard. Following the river from London until it became the sea, then following the sea until it reached the mouth of the Thames again was a beautifully simple idea. But after epic highs, incredible lows, unforgettable scenery and unpronounceable place names – as well as a hearty battle with some good old British weather – her simple idea turns into a compelling journey of self-discovery, and an eye-opening insight into what makes the island where she lives so special.
Lands of Lost Borders: A Journey on the Silk Road
by Kate Harris
(Harper Collins)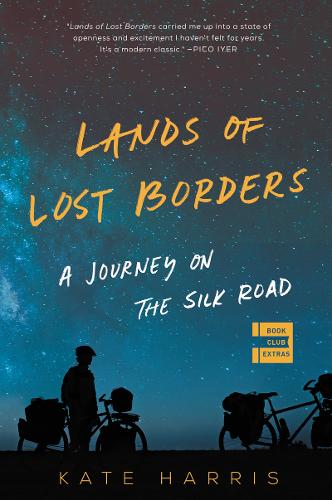 In between studying at Oxford and MIT, Harris set off by bicycle down the fabled Silk Road with her childhood friend Mel. Pedaling mile upon mile in some of the remotest places on earth. 
This is the chronicle of Harris's odyssey and an exploration of the importance of breaking the boundaries we set ourselves; an examination of the stories borders tell, and the restrictions they place on nature and humanity; and a meditation on the existential need to explore-the essential longing to discover what in the universe we are doing here. Lands of Lost Borders explores the nature of limits and the wildness of the self that can never fully be mapped. Weaving adventure and philosophy with the history of science and exploration, Lands of Lost Borders celebrates our connection as humans to the natural world, and ultimately to each other-a belonging that transcends any fences or stories that may divide us.
This Road I Ride
by Juliana Buhring
(Little, Brown Book Group)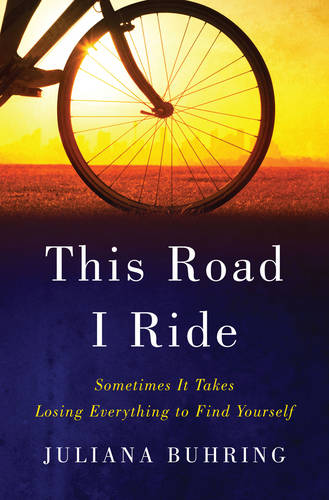 Juliana Buhring had been mired in a dark hole of depression after the death of a man she loved, and when an acquaintance suggested they honor his memory by biking across Canada, she thought, "Canada? Why not the world?" And why not alone. She had never seriously ridden a bicycle before. She had no athletic experience or corporate sponsorship, but with just eight months of preparation, Juliana Buhring departed from Naples, Italy, in July 2012 aiming to become the first woman to circumnavigate the globe. She set out believing she might not ever return, but that she had nothing to lose. Over 152 days, Juliana's ride spanned four continents and 18,060 miles. She suffered innumerable breakdowns, severe food poisoning, hostile pursuers, and the international longing for a good Italian espresso. When she crossed the finish line into Naples before the end of the year, she officially became the fastest woman to cycle the world (beating prior men's records).
Me, My Bike and a Street Dog Called Lucy
by Ishbel Holmes
(Bradt)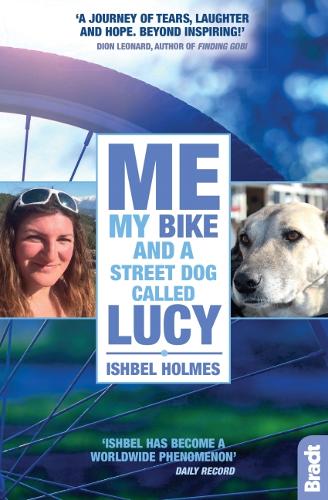 This heart-rending tale is about more than just the relationship between a woman and her dog. It is a testimony to the human spirit, overcoming present-day challenges and churning up long-buried and painful memories from Ishbel's earlier life. It is also a tale of adventure, one person's determination to cross an unfamiliar country by bike and the unforgettable scenes that greet her on the Turkey-Syria border and into Syria itself.
Dare to Do: Taking on the planet by bike and boat
by Sarah Outen
(John Murray Press)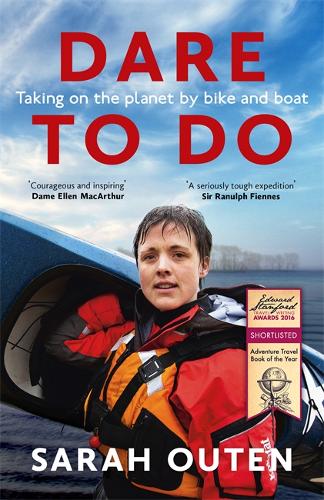 On 1 April 2011, rower and adventurer Sarah Outen set off in her kayak from Tower Bridge for France. Her aim was simple: to circle the globe entirely under her own steam – cycling, kayaking and rowing across Europe, Asia, the Pacific, North America, the Atlantic and eventually home. A year later, Sarah was plucked from the Pacific ocean amid tropical storm Mawar, her boat broken, her spirit even more so. But that wasn't the end. Despite ill health and depression, giving up was not an option. So Sarah set off once more to finish what she had started, becoming the first woman to row solo from Japan to Alaska, as well as the first woman to row the mid-Pacific from West to East. She kayaked the treacherous Aleutian chain and cycled North America, before setting out on the Atlantic, despite the risk of another row-ending storm.
Dare to Do is more than an adventure story. It is a story of the kindness of strangers and the spirit of travel; a story of the raw power of nature, of finding love in unexpected places, and of discovering your inner strength.
A Bike Ride: 12,000 Miles Around the World
by Anne Mustoe
(Ebury)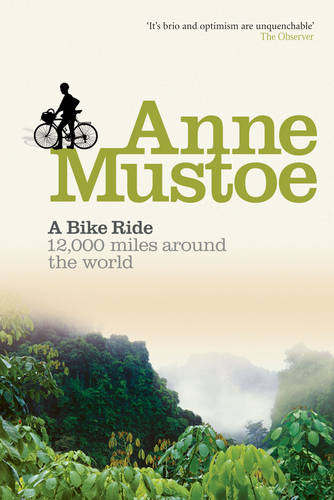 When ex-headmistress Anne Mustoe gave up her job, bought a bike and took to the road, she couldn't even fix a puncture. 12,000 miles and 15 months later, she was home. Her epic solo journey took her around the world, through Europe, India, the Far East and the United States. From Thessaloniki to Uttar Pradesh, from Chumphon to Singapore, she faced downpours, blizzards and blistering deserts, political turmoil and amorous waiters – alternated with great kindness from strangers along the way.
A Bike Ride is the first in the series of Anne Mustoe's successful and inspiring travelogues.
Mud, Sweat and Gears: Cycling from Land's End to John O'Groats (Via the pub)
by Ellie Bennett
(Summersdale)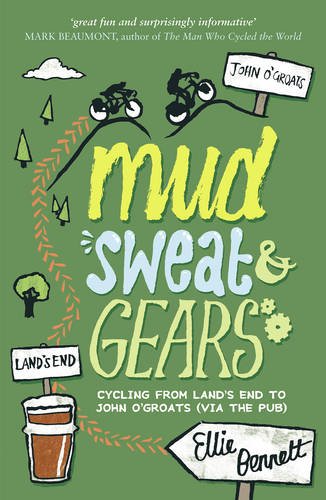 As Ellie's fiftieth birthday approaches and her ambitions of a steady income, a successful career and an ascent of Everest seem as far away as ever, she begins to doubt she's capable of achieving anything at all. So when her best friend Mick suggests a gruelling cycle ride from Land's End to John o'Groats, she takes up the challenge. They opt for the scenic route which takes them along cycle paths, towpaths and the back roads and byways of Britain, unable to resist sampling local beers in the pubs they pass along the way. But as the pints start to stack up faster than the miles they're putting under their tyres, Ellie wonders if they'll ever make it to the finishing line.
Please support your local independent bookshop. They need your help now more than ever. If they are not online, Bookshop.org is an online bookshop with a mission to financially support local, independent bookshops.