Hello! I'm Megan and I have been working at Cyclechic for the last 8 months, as an Ecommerce Assistant. ❤️ I'm taking part in our #100Helmets campaign, wearing my Cyclechic Deco Helmet, and I hope that you will too! 😁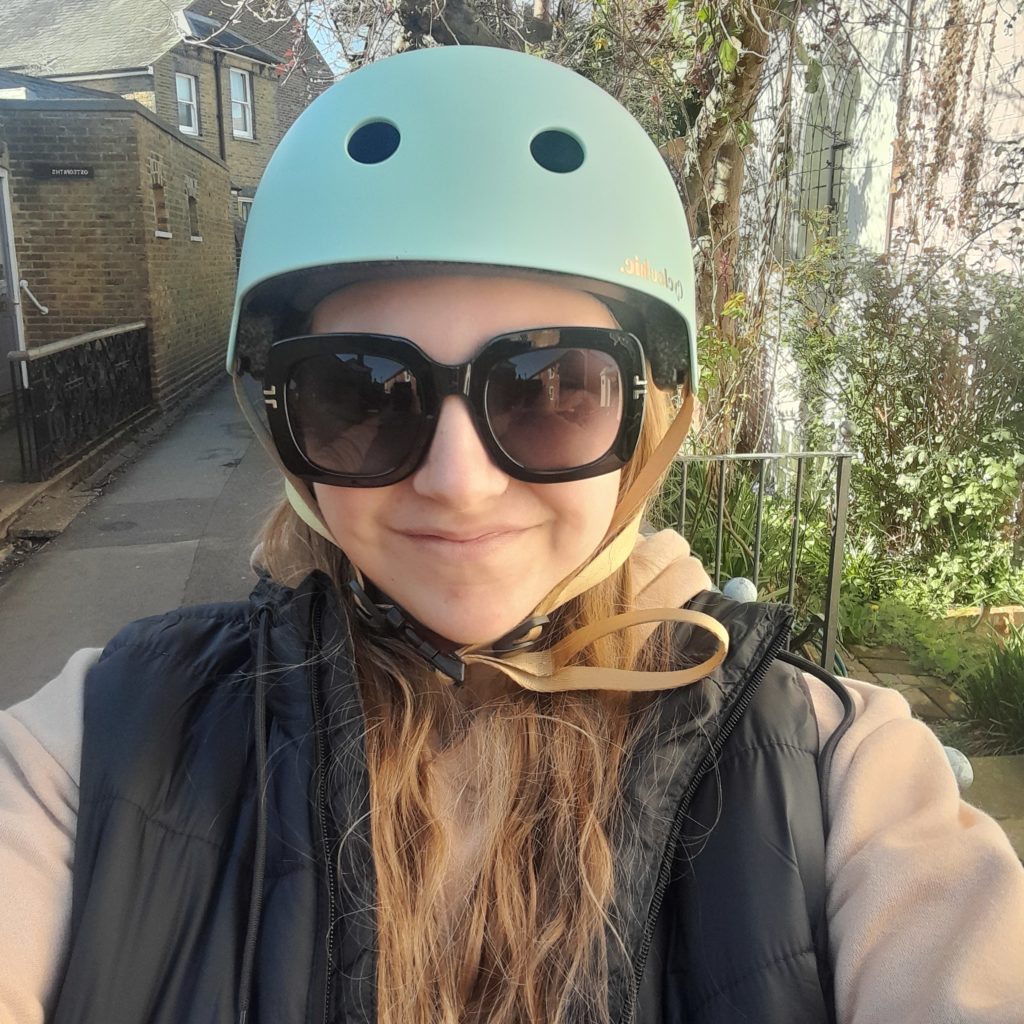 Here at Cyclechic, we are very passionate about women's cycling. We find that positive photos of women looking great on their bikes and wearing their helmets, encourages more women to cycle. Therefore, we are launching a BRAND NEW campaign this spring #100Helmets to encourage women everywhere!🌎
AND WE NEED YOUR HELP!
Our aim is to collect up to a hundred photos/selfies of women with their helmets on! So, if you would like to get involved in our campaign then simply follow these steps:
1.) Take a selfie/photo of you wearing your bike helmet. 📸
2.) Post it on Instagram or Facebook, tag us @cyclechic_uk and use the hashtag #100Helmets. ❤️
One of our lovely customers, who has shared her photo in the #100Helmets campaign, is the wonderful @popflorist! Victoria is a florist who sells beautiful and sustainably sourced bouquets of flowers.💐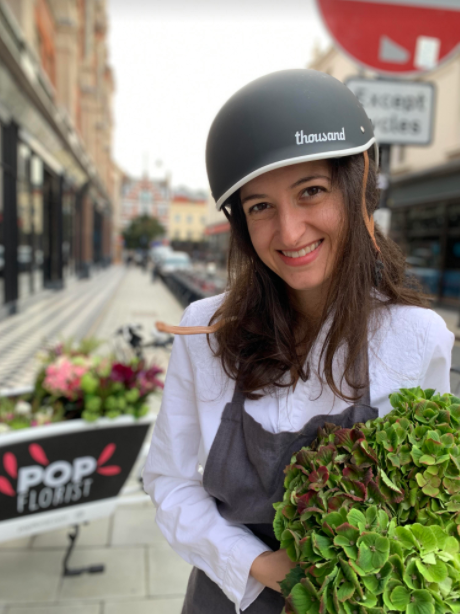 Based in London, she self-delivers to her customers' homes, travelling on her cargo bike of course! 🚲 Check her out if you need some flowers, for Mother's Day perhaps??? ❤️
So please join the #100Helmets campaign and together, let's get more women on 2 wheels this spring!