I have recently begun to get very excited about e-bikes. I don't have one yet and have not, until now, felt the need to upgrade from my humble but wonderful pedal bike. But now, I REALLY WANT AN E-BIKE! I like the way they look, particularly the step-through, ladies e-bikes. They have an alluring modern style with their chunky, colourful frames and the batteries cleverly tucked away.
But it's not just the way they look. The function is starting to appeal to me too. I currently do the school run by bike with my four-year-old on a seat on the back, and I cycle to my office and do some local errands. But sometimes I feel I have to revert to the car as I don't have enough storage for my daughter and the shopping or I feel the bike just isn't sturdy enough to do all the things I demand of it. But these new e-bikes fashion themselves as car replacements, and brands like Tern and Benno Bikes are really drawing me in. Could I do far more of my local journeys by bike with one of these beauties?
On a recent trip to Paris, you couldn't move for e-bikes. They seemed to outnumber regular bikes. In Holland, sales of e-bikes have overtaken sales of regular bikes. Change is upon us. Can the UK catch up and spark an e-bike revolution too?
I'm going to London e-Bike Festival tomorrow, 22nd April 2022, at Alexander Palace and am very excited to see such an array of modern, cool-looking e-bike brands exhibiting there. I hope to test some out and answer some of the questions I have about which e-bike to go for. My questions are:
How much do I need to spend?
Which e-bike is the most robust and will basically never break?!
Which-bike is best for getting my (quite big) four-year-old on the back? And is there an e-bike that could get my even bigger 13-year-old on too?
How long to you need to charge it for? How much does it cost to charge?
How heavy are they?
What are the security measures? Do they self lock?
Folding e-bike vs regular e-bike?
And most importantly, how does it FEEL to ride?
These are the brands I am looking at:
Tern specialise in folding ebikes, but they look impressively sturdy and good for accommodating children and shopping.
Benno Bikes – Love the look of this brand with super-bright coloured frames, 'Etility' design and plenty of space to load up with stuff.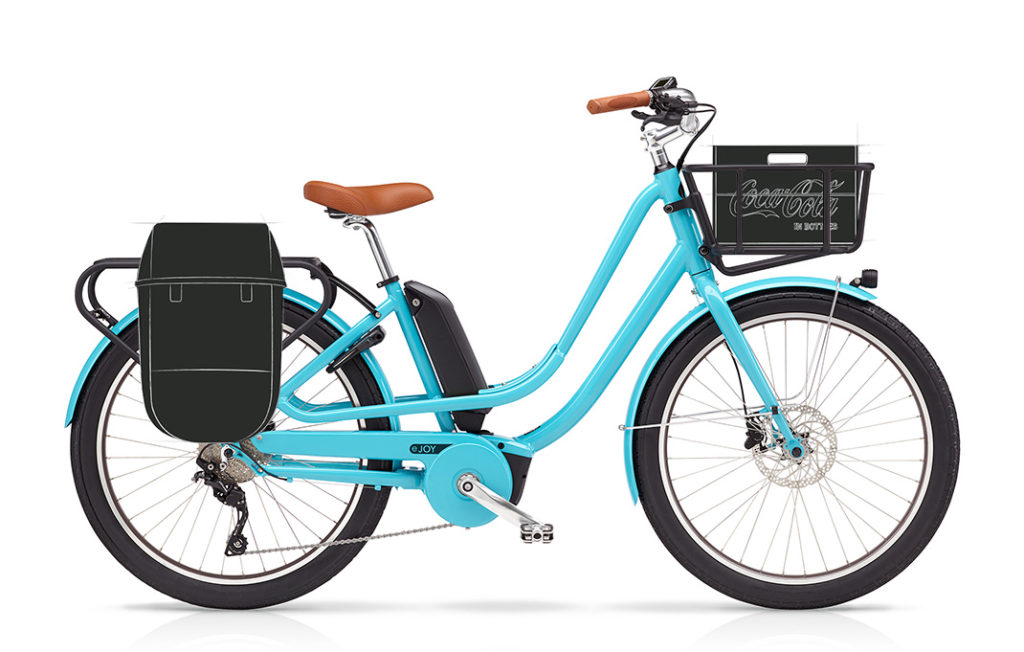 Wisper – Nice looking e-bikes at a great price, and from a UK-based company with heaps e-bike design experience.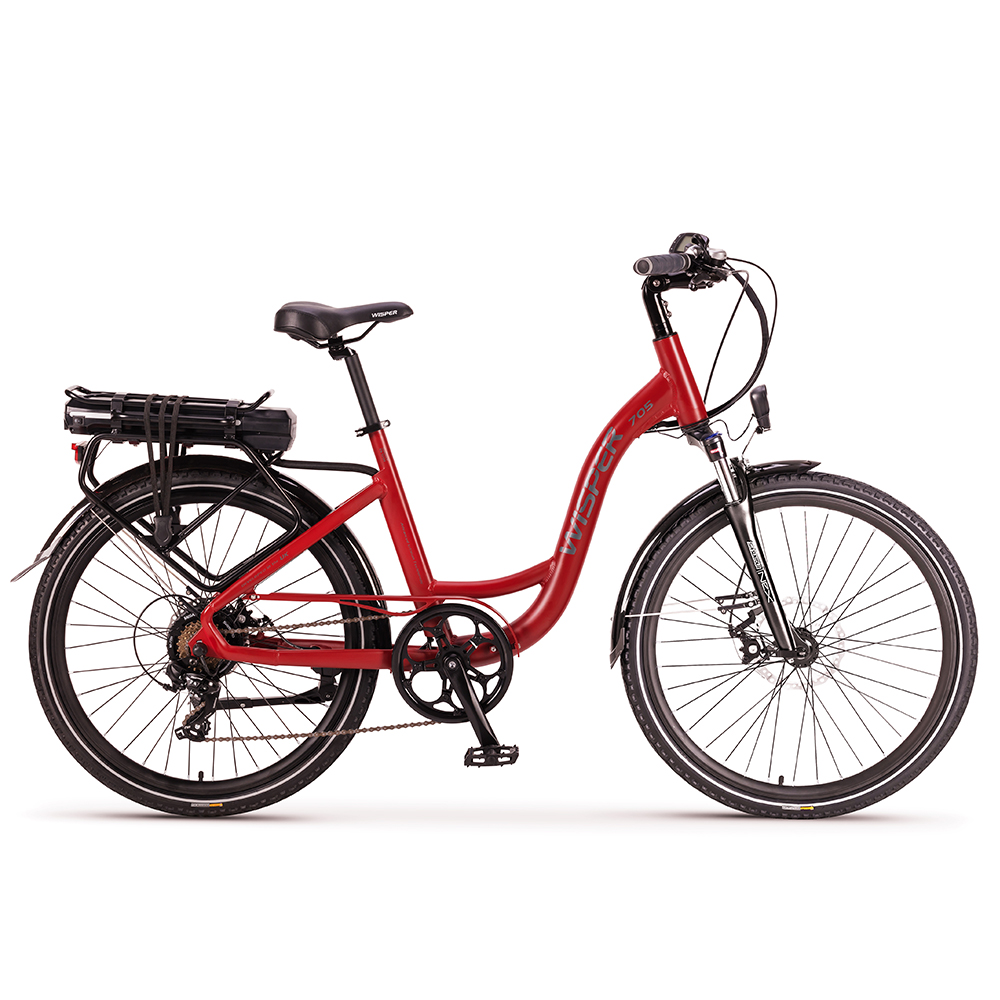 Mycle – You've got to love a mustard frame! This brand really caught my eye, and at a competitive price too.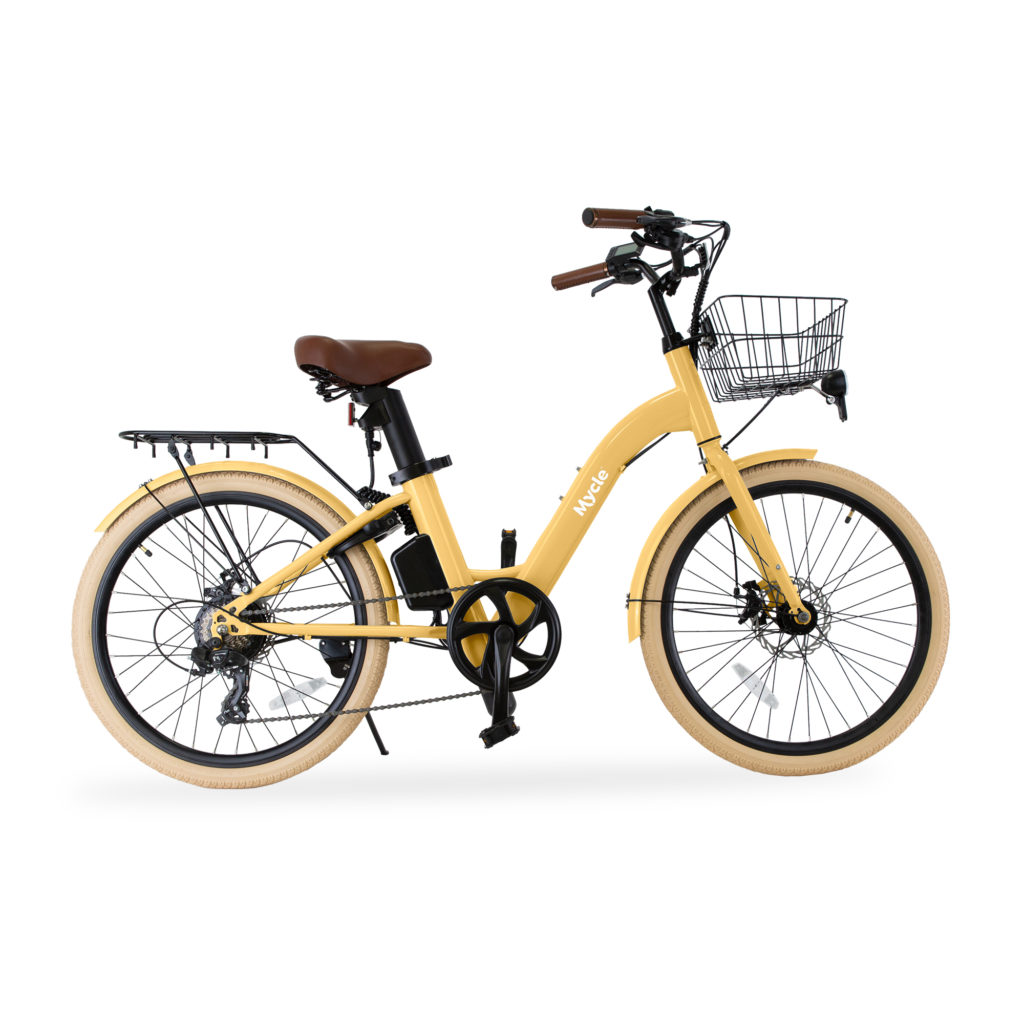 Volt – Another UK-based brand with bags of style and I've heard great things about their bikes.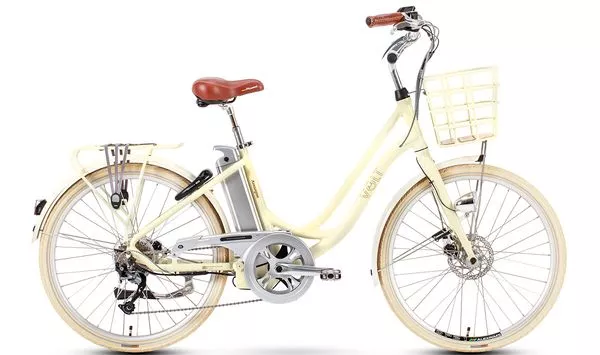 Look out for my e-bike reviews coming to the blog soon.
And if you have an e-bike you're wild about, email me and let me know all about it at caz@cyclechic.co.uk.