To continue our celebration of International Women's day or shall we say week, here are two more women we would like to talk about…
We met Catherine at the Spin Fair in London and were very impressed with the bags she had on display. Although we were a bit nervous about adding her rather more expensive leather bags to the range, the quality and style convinced us. And when we saw the Bradley bag in the flesh we knew we made a good decision.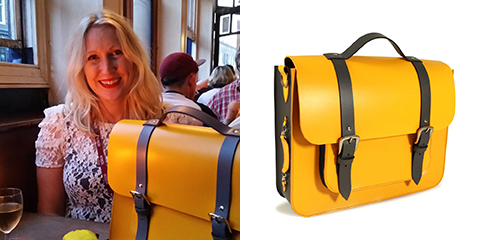 She says: "I used to work as a TV director on programmes like Dancing on Ice & Come Dine with Me and cycled to work every day to both ITV tower & the BBC. I searched for years for a stylish bag which would attach to my bike but that didn't embarrass me when I walked into work. Everything on the market was made of black nylon, was uncomfortable to carry and frankly looked ugly. So with nothing on the market I thought it was about time I did something about it. Hill & Ellis was born. 
That was back in 2013 and we first launched a range of four stylish panniers crafted in leather with a signature cotton lining. Since then we have launched a British made collection including a range designed to attach to the Brompton bike. We were picked up by the press really quickly and have been featured in Vogue, Grazia, Times Style, the Observer, Esquire, Living etc, OK and Shortlist. This year we are working on a new collection crafted in fabric which we are really excited about but are sworn to secrecy. We have lots of designs in the pipeline but our ethos will remain the same – Perfectly designed bags which look as good on the arm as they do on the bike."
We found the lovely Luvelo bells online after a long search. They were like catnip to us, we had to add them to our range! We still haven't met Amrita in the flesh but hopefully we will do one day soon!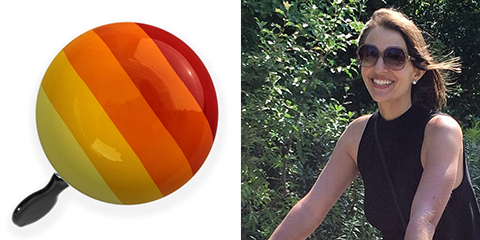 She says: I'm is a lifelong city cyclist and owner of Luvelo Bike Accessories. I believe in the city cycling movement and am committed to highlighting the diverse and growing bike culture in Toronto. 
Check out the blog tomorrow for more.