We are always banging on about our mission to encourage more women to cycle and keep them looking fabulous doing it, but we haven't forgotten the boys. With this in mind here are some gift ideas por homme.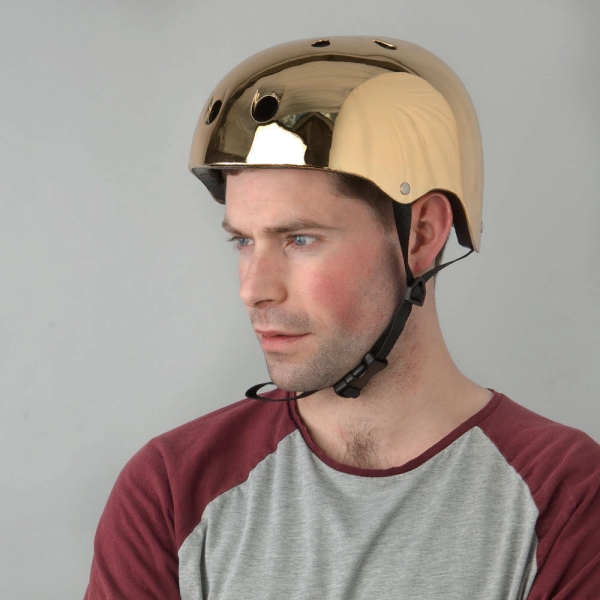 Available in gold, silver and now bronze, these helmets look fresh and will keep his hair do safe. If he isn't the type to wear a sporty number this retro skate style is ideal.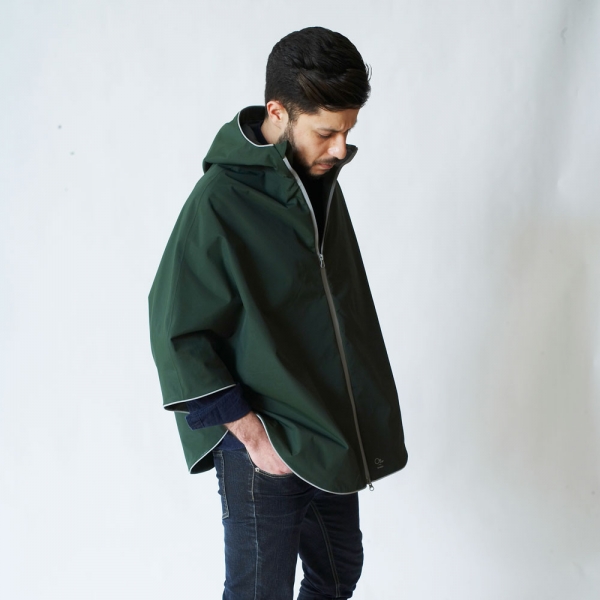 Waterproof with reflective piping, this poncho is an ideal alternative to an anorak that will keep him and his outfit dry. The additional handle bar straps will make sure he doesn't suffer from the dreaded cyclist's wet lap. Available in a number of colours so you can choose his favourite (or yours, they are unisex).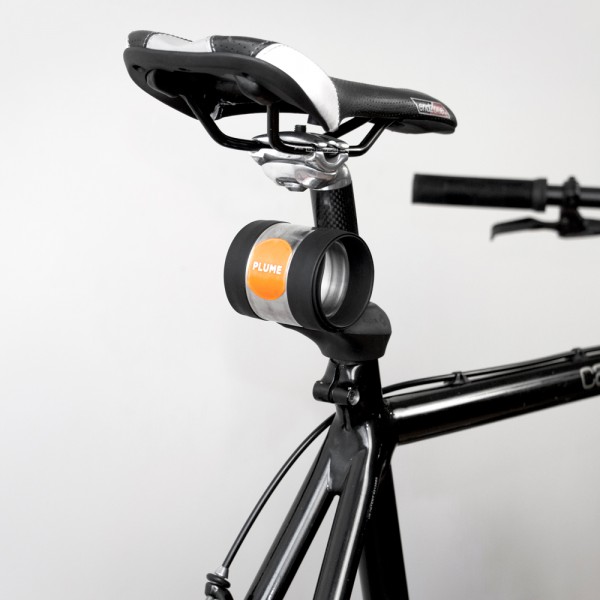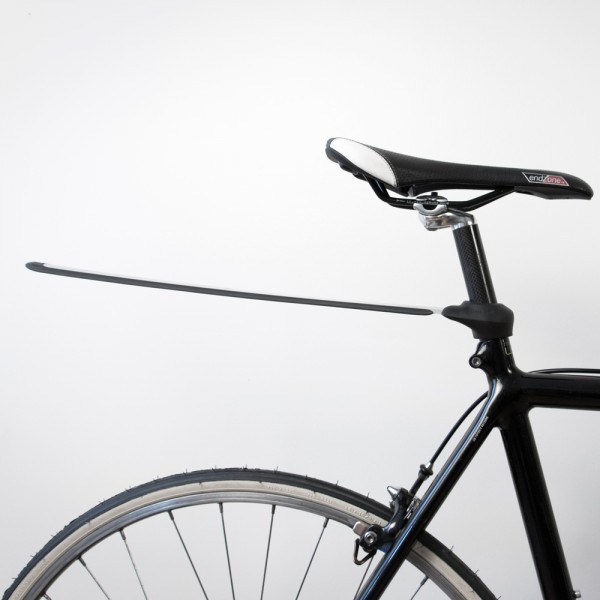 This is the mudguard version of a snap band bracelet. It is so much fun and will keep his bum dry so is also functional. It discreetly coils away under the saddle when it's not needed.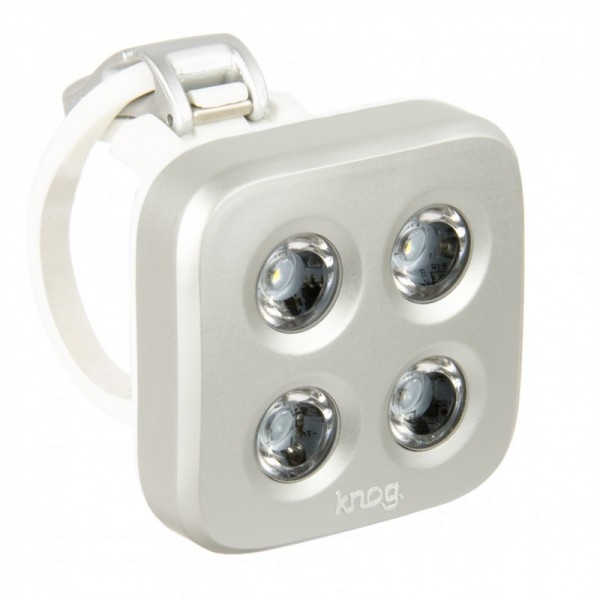 This USB rechargeable light means he'll never have to buy batteries and he can let everyone know he's a cyclist by charging it at his desk. Super bright with 80 lumens, that's a lot of lumens.
Bobbin Freelance Portfolio Pannier £99.99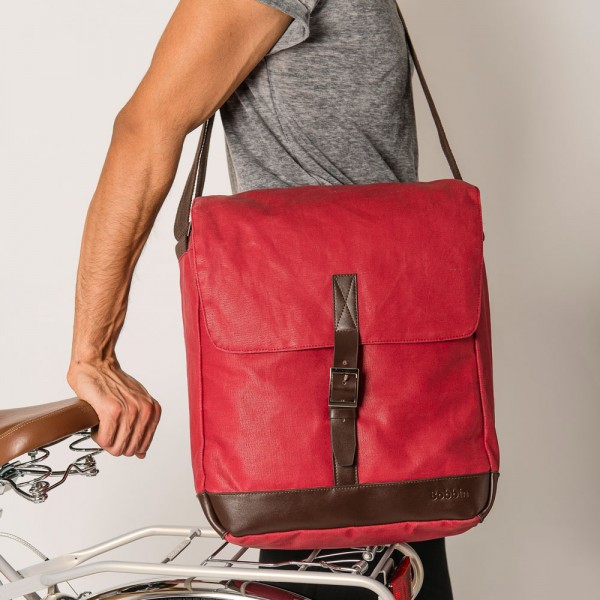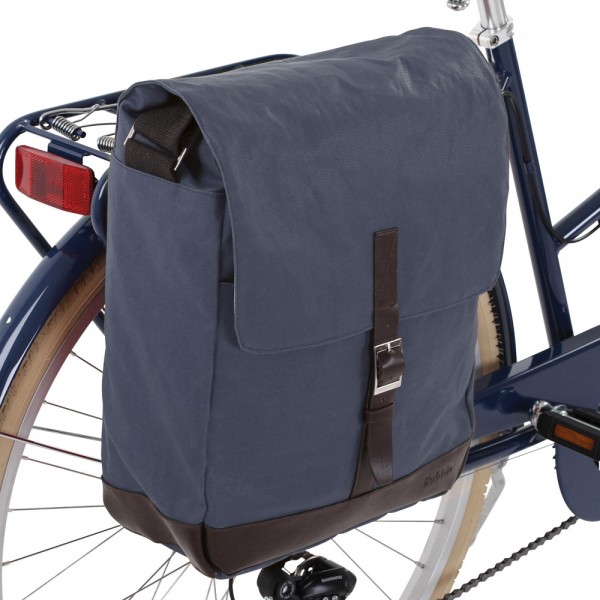 Perfect for karting around a laptop and other necessities while being the epitome of style with its water resistant waxed cotton finish and leather straps. Available in sky blue, slate, red and coral this clips on to a pannier rack with hooks that can be concealed in a zip pocket when off the bike.
Route Harris Tweed Classic Cap £60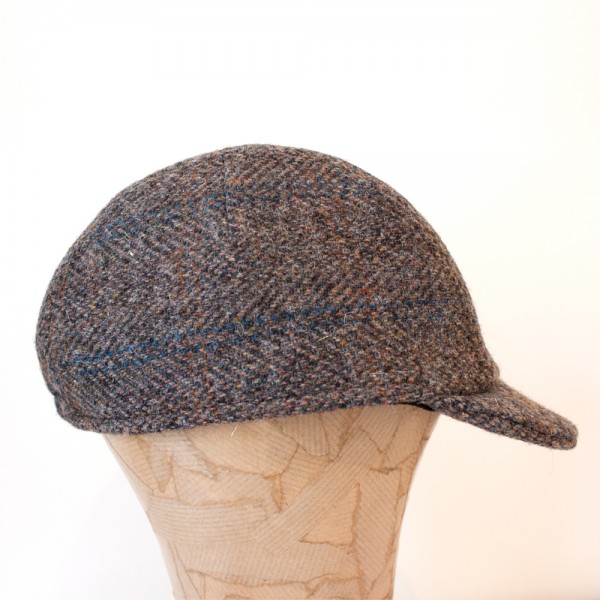 Caps not hats with these rather special numbers. Hand cut and stitched together in Glasgow, these caps are made to withstand lots of wear and are designed to neatly fit under helmets. Available in brown, grey and steel blue.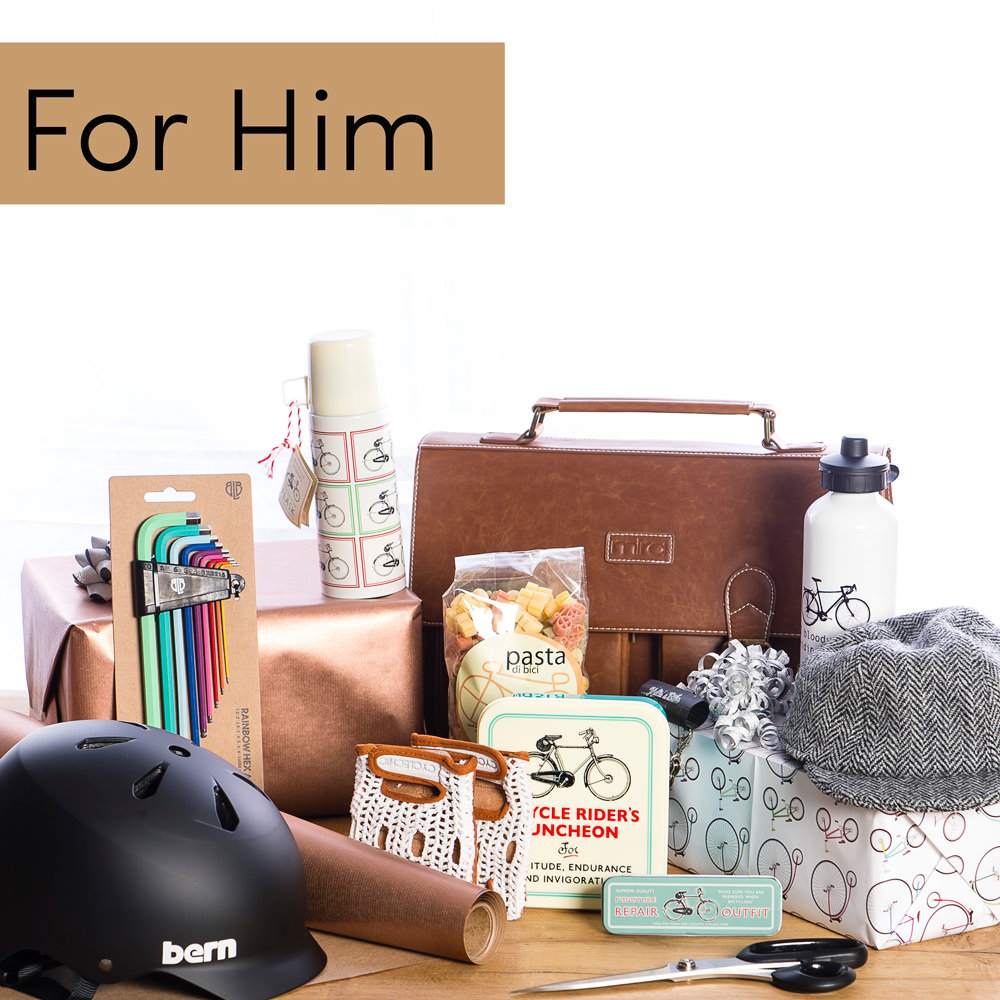 gifts for him.